Do you ever feel like you're stuck in a rut when it comes to writing? That no matter what you do, you can't seem to come up with anything new or interesting?
If so, you're not alone.
Many writers struggle with writers block at one time or another. But fortunately, there is a way to overcome this obstacle: using artificial intelligence. In this blog post, we will discuss how AI can help you overcome writers block and write original content that engages your audience!
One of the main benefits of using artificial intelligence for content creation is that it can help you come up with new ideas. AI algorithms are able to analyze data and identify patterns that humans would not be able to see. This means that they can provide you with insights into what topics are resonating with your audience and suggest new angles or storylines to explore.
AI can also help you overcome writers block by automating some of the more mundane tasks associated with content creation. For example, if you struggle with formatting or proofreading, AI can help automate these processes. Additionally, AI can help you find relevant images and videos to include in your content, as well as compile research information quickly and efficiently.
Ultimately, using artificial intelligence for content creation can help you overcome writers block, save time, and produce high-quality content that engages your audience. So if you're looking for a way to jumpstart your content marketing strategy, AI is definitely worth considering!
Watch this short video below to see how artificial intelligence created the article you just read!
Using AI to Overcome Writers Block
*Try Jasper today for no charge and you will be credited 10,000 bonus credits when you register for the 5 day free trial courtesy of the SEO-Alien.
Did you know that Jarvis speaks 25+ languages?
Write and translate to 26 different languages. Want your blog posts written in perfect American English? Have customers around the world who need help with their websites or apps? Check out all the languages that Jasper knows!
And just in case if you were wondering of Jasper.AI wrties quality enough content for Google and other Search Engines...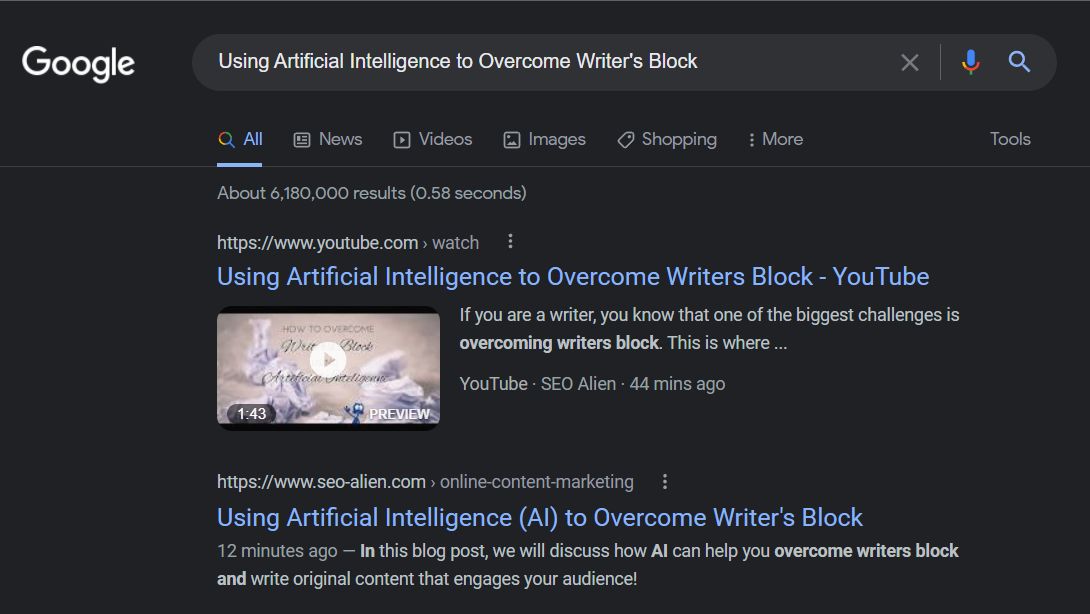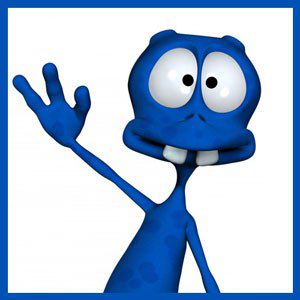 "Helping small businesses with smaller budgets compete with big brands with bigger budgets in the online market space since 2009."
About the Author:
The SEO-Alien is a project started in 2009 regarding all things online marketing. The site started out more of a diary of predictions, suggestions and references to things I frequently used for online marketing... before social media marketing was even an option.
I hope you find the information and tools presented here useful and something worth sharing with others.
If there is anything else about online marketing or any online advertising strategy you think would be helpful, please let me know.
---