Speaking with a colleague of mine in Ecuador on Zoom, he introduced to me to a tool he is using for writing original content, and it is truly out of this world.
Now it is my turn to introduce you to Jasper, and what is the future of writing original content using AI (Artificial Intelligence)!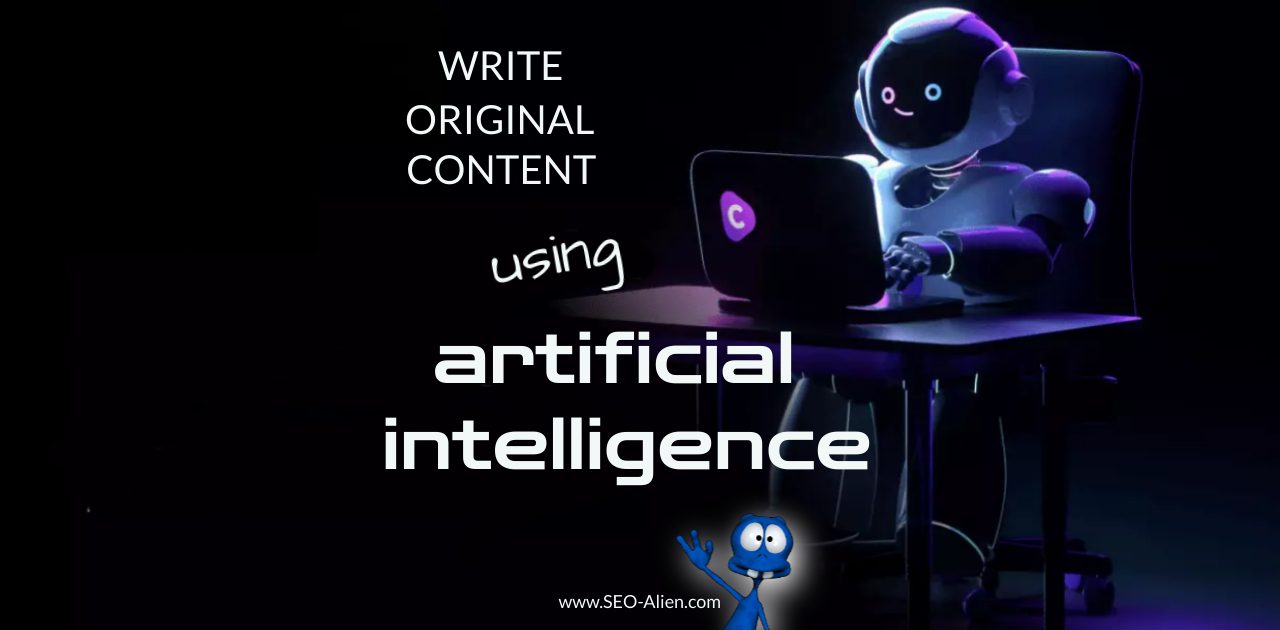 I have never been a big fan of article re-writing programs, (aka 'article spinners' or 'content spinners' and the like)… until now. I always felt like these content spinners took the authenticity out of articles, let alone they made articles look too obvious that the article was spun, and with poor grammar like machine-written garble.
After using Jasper AI for about a week, I had to share. Let's look at a few of the differences between Jasper AI and other online content spinners so you can see the difference for yourself.
Typically for the average blog post you can break it down into these five main sections.
Title
Intro/Description
Main Content
Conclusion/Closing
CTA
The article I am going to spin is this one, How to Summarize an Article Without Plagiarizing?.
The first thing to change is the title. I want to make it as unique possible, yet keeping the original SEO aspect. So something like re-naming the title to "How to Rewrite an Article Without Plagiarizing".
Now that we have our new title, let's re-write the article using different online article spinners. But first let's take a brief, deeper look into Jasper AI.
Typically, with most content spinners you would need to find a piece of content and let your article spinner spin it, however with Jasper AI it is even easier, faster and better than that.
Jasper has a 'Recipe" to creating your non-plagiarized content, and it is very efficient so you can do it quickly! In this image below I am showing you the "Blog" section only, or as they call it the "Blog Templates". Take note that there are many other template makers that you can use for emails, social media posts, ads and more!
1) Creating a Blog Post Title and Meta Description
To start the plagiarized free copy of our article, I am going to start with a;
unique title
unique blog post meta description
By using Jasper this is as simple as a copy and paste, or if you prefer quickly enter your own text in the appropriate locations (left-side in image below). Jasper will automatically create the content (right-side in image below).
Here is the blog description that I came up with, (but you can have Jasper do this too if you want to).
"Allow me to introduce you to Jasper, the future of writing original content using AI (Artificial Intelligence)"
Let's use it below:
(click on any image within this article to enlarge)
Result: Title: "How to Rewrite an Article Without Plagiarizing | Jasper AI"
Meta Description: "Your content is your most important asset, right? So why are you using automated tools that make it look like machine-generated nonsense? (Spoiler alert – SEOs). Learn how to rewrite articles without plagiarizing using the best AI in the business"
If I were to use this as my meta description for this post (and I did), you could tweak it a bit, but why? Jasper just created a unique, powerful and practically perfect meta description for this blog post with very little input on my part!
Now compare that using two other other online content spinners with the exact same blog post description. Let's spin it and see what they come up with.
Result: "Allow me to introduce you to Jasper, the destiny of writing authentic content material the use of AI (Artificial Intelligence)."
Result: "Allow Pine Tree State to introduce you to Jasper, the longer term of writing original content victimization AI (Artificial Intelligence)"
Which one of those would you choose as this articles blog post meta description? I would have to think it would be pretty clear that the Jasper description is not only the best one, but it was over the top the best one.
2) Creating Your Blog Post Intro
This may be too easy and I won't blame you for not believing this to be true, but you do not even have to know how to be a good writer to use Jasper, but Jasper makes you look like you are a professional content writer.
In the Blog section in the main dashboard of Jasper, we chose the Blog template. Within the Blog template there is also a "Blog Post Intro Paragraph". That is what we are using to create our unique opening paragraph.
Now that we have our title and our unique meta description, we are going to let Jasper create our opening paragraph from our title only! (I feel like we should be playing music like magicians do right before the big ta-da)…
Result: "Did you know that in the United States, if you are caught plagiarizing someone else's work, you can be fined up to $10,000 and/or spend up to five years in prison? That's a pretty big price to pay for cutting corners on your writing. So how can you rewrite an article without plagiarizing it so it still looks good? In this blog post, I'll share some tips with you. Stay tuned!"
Like I said earlier, I do not blame you if you do not believe that that just happened, but it really did. All that had to be entered was;
the title
the articles audience
the tone of voice
Yep, I just said that… "the tone of voice". Jasper is smart, very smart! Wait till you try Jasper for free and get 10,000 free credits! To give you some other adjectives you can use to change the tone of Jasper' voice, try some of these!
Funny
Casual
Excited
Professional
Witty
Sarcastic
Feminine
Masculine
Bold
Dramatic
Grumpy
Secretive
I would show you examples from other online content spinners so you would be able to see the difference, but I haven't found one yet that can compare to what Jasper just did… so let's just move along to the next subject.
OK, not so fast… I could help it, had to use Jasper to spin my own paragraph above!
Output: "The difference between Jasper and other online content spinners is like night and day. I haven't found one yet that can compare to what he did, so let's just move along to the next subject!"
3) Creating Plagiarized Free Content
Now comes the easy part. I hope you laughed, can it get any easier? Well it kinda-sorta does, just wait.
Now from within the Blog templates of Jasper, choose "Content Improver" and you are all set! Copy and paste a sentence or two from the article you would like to "re-write as your own" and put it into Jasper as we have done in the below image.
Text Entered from Original Article: "What should you do to avoid plagiarism in your text? There are three key actions that help avoid plagiarism:"
Result: "Plagiarism is a huge problem in the academic world, and it's something that every student should be concerned about. To help avoid getting caught plagiarizing your work or someone else's you can do three key things:
Make sure all of the information comes from sources whose copyright allows them to legally republish this material under their own name (i e there are no restrictions on printing etc).
If using general reviewers such as Google Books then make certain these texts have been published before being submitted for review; if not look up pre-existing printed editions instead!
Provide full electronic versions along withometric data so we know exactly how much time was spent.
Not to shabby. Sure I would edit a few things. but wow! Jasper even spit out '3 key actions'. Seriously?!
Here is another thing. If you do not like the results that Jasper gives you, you can give it a thumbs down and they will refund the credits used.
Now let's take a look at what two other online article spinners came up with using the exact same content.
Result:
"What should you do to ensure that your text is free of plagiarism? Plagiarism can be avoided by taking three crucial steps:"
Result:
Make sure you understand the topic of your paper very well
Use reliable resources for the research
Write a unique paper.
Speak with a few customers and ask them to read your text. Their comments will help you identify places where you can improve your writing
QuillBot was very brief, but certainly useable. You would only have to spend time finding more content. Simplified sounds like someone who doesn't speak English wrote it, not very usable as it is.
So now let's use Jasper AI to create the conclusion to this post.
4) Creating Your Blog Post Unique Conclusion
From Jasper' Blog templates, this time select the "Blog Post Conclusion Paragraph" to wrap up this blog post with an engaging conclusion paragraph!
Blog Post Conclusion/Closing Paragraph Using
Jasper AI
5) CTA
See what I just did there? I basically wrote this entire blog post by using artificial intelligence. Jasper is the best article spinner, and it can help you with your SEO by creating unique blog descriptions and content. If you are tired of rewriting articles that were poorly written or plagiarized in order to create new content for your site, then give Jasper AI a try!
*Try Jasper today for no charge and you will be credited 10,000 bonus credits when you register for the 5 day free trial courtesy of the SEO-Alien.
Did you know that Jarvis speaks 25+ languages?
Write and translate to 26 different languages. Want your blog posts written in perfect American English? Have customers around the world who need help with their websites or apps? Check out all the languages that Jasper knows!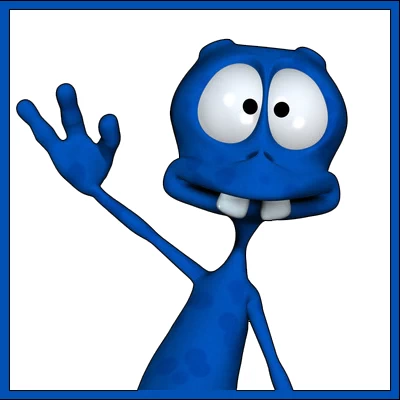 About the Author:
The SEO-Alien is a project started in 2009 regarding all things online marketing. The site started out more of a diary of predictions, suggestions and references to things I frequently used for online marketing... before social media marketing was even an option.
I hope you find the information and tools presented here useful and something worth sharing with others.
If there is anything else about online marketing or any online advertising strategy you think would be helpful, please let me know.
---