In some ways, backlinking has never been harder for an

SEO Agency

. Although Google still considers a backlink to be a vote of confidence, they have been cracking down on grey and black hat backlinking schemes for years now, as well as awarding more credibility to sites with backlinks from high domain authority sites.
There are two crucial takeaways here:
Quality over quantity. High authority backlinks represent a vote of confidence in the eyes of Google. Medium authority backlinks are not negligible, but not substantially beneficial either. Low authority backlinks stand to harm your site, especially if gathered in suspect ways.

Crafting unique, backlinking-worthy content is a must. There is no substitute for showing off your expertise and building links around it.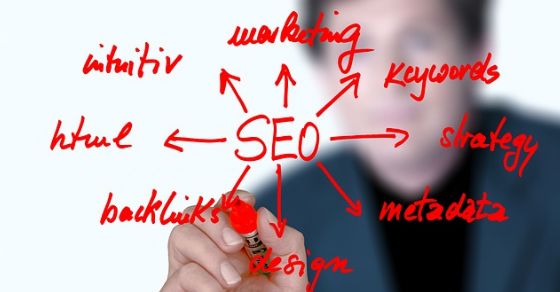 Since the parameters of success have shrunk, we SEO grafters need to alter our approach and focus on the most authoritative ways to backlink in 2018. While link building via directories, comment sections, and syndication networks is not a waste of time, they should not be the primary focus of your link building strategy.
Instead of trying to "game" the system, SEO's should use these three ways to build authoritative backlinks:
Is your client struggling to build links back to their blog despite publishing consistently high-quality content? There is no better antidote for this all-to-common issue that guest posting. Writing unique content for a platform full of your target audience will give you a backlink from a site with strong domain authority and bring traffic. It's a classic win-win, and it should  be executed once a month on recurring basis.
Write Pillar Posts
The best way to outrank competitors in the SERP for primary keywords is to publish better content than they do. That means doing a little bit of research and crafting pillar posts.
You can think of a pillar post as a properly researched, well-written, keyword optimized long-form piece designed to give the searcher everything they need in one place. It should ideally be a key page on your site – hence the term 'pillar'- that is easy to find for a new or returning visitor.
Researching Pillar Post Topics
Use an SEO tool like SEMrush, Moz Internet Explorer, or Ahrefs to find pages on a competitors site that have lots of backlinks for a relatively weak piece of content.
Then go ahead and write something that offers more quality to readers than your competitor. Pillar posts often take the form of a guide, a how-to article, or something equally comprehensive – but it really depends on the types of questions you are trying to answer.
The value of pillar posts for backlinking comes in the social outreach after the fact. Yes, it may be that some third-party sites will find your post in the SERP and backlink to it. But you can't rely on it. Instead, go back and grab all the third-party sites that linked to your competitors page, and reach out them individually with your more informative piece of content.
Dig into PR
Digging into the world of PR for more high authority backlinks is another excellent strategy. I don't mean PR in the traditional sense, like pitching a newswire with a concise paragraph about some new product or service. The PR work I am referring to is getting a mention by a journalist in the news as a reference for a story they are writing.
In the past, the only way to land these opportunities was by hiring a costly publicist with connections to popular journalists and publications.
Start by signing up to HARO (Help A Reporter Out). HARO is a pool of potential contacts for journalists to call on when looking for a high-authority reference. You can become one of these potential contacts by specifying your areas of expertise, tracking call-outs from journalists, and even reaching out directly with your insight when appropriate. The potential link juice from a well-known publication is massive.
Conclusion
Backlinking is not getting any easier. But if you follow these three strategies, you should have no trouble refocusing your link building strategy around the strongest domain authorities in your niche. By going the extra mile in building authoritative links, you stand to give you (or your client's site) a larger boost in traffic and domain/page authority than pretty much any other SEO tactic.