How to Create SEO Friendly URLs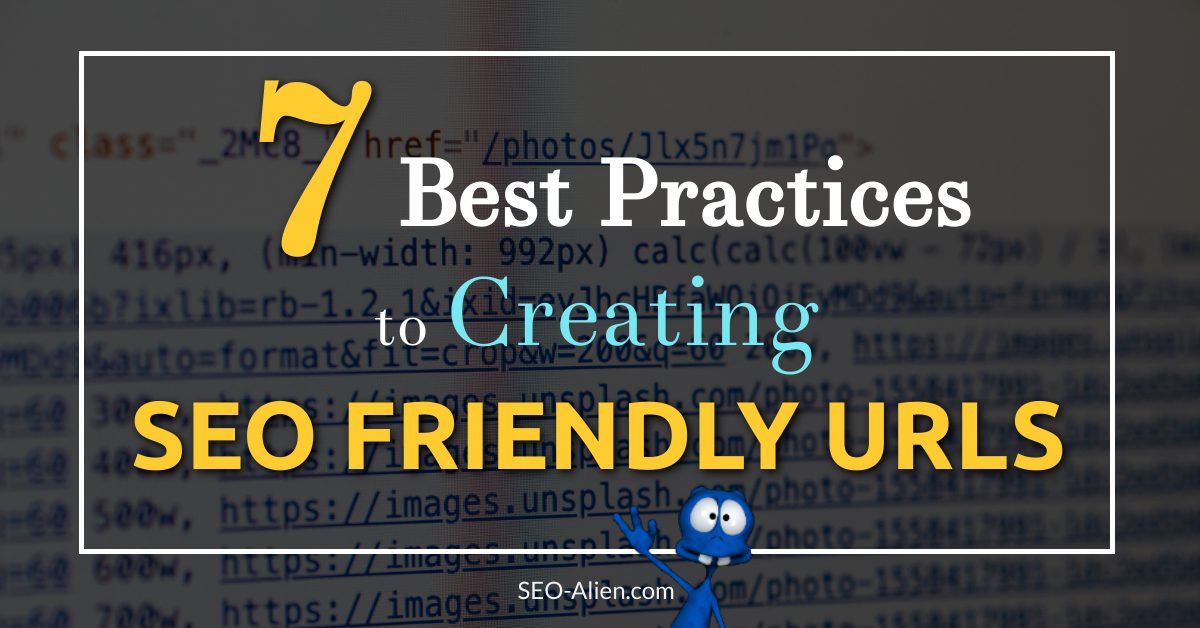 The URL is the first and foremost thing everyone sees when they come to your website. For an effective website experience, URL work as a building block.
It is very important to have a well-optimized URL for better user experience and is good in terms of search engine optimization also.
Many factors make a website SEO-friendly and an apt URL is one of them. Besides, it helps to describe the webpage to visitors and search engines. Therefore, the URL must be well-structured, accurate, and appealing.
While several factors contribute to creating an SEO friendly URL, here are seven best practices to create SEO Friendly URLs.
1. Must include keywords in URLs
Search Engines crawls a website based on the keywords we use on our website. So, URL with apt keywords helps to website visibility and works as a ranking factor. However, it doesn't have much to do with page ability to rank. The best way to optimize a website is through the use of keywords, especially in URL. Moreover, putting the keyword at the beginning of the URL gives optimal outcomes. Make sure you don't overuse the keywords as these search engines will penalize your website on grounds of keyword stuffing.
2. URL should be short and precise
Let discuss the optimization more technically and get down to the bolts and nuts of it. The first thing to consider in this is the length of the URL- the shorter, the better. It should be as short and precise as possible, something that will be quicker to read and type. The shorter the URL, the more SEO-friendly it is as it will receive more value from search engine spider. Also, avoid using similar words because that can lead to an undesirable drop in the website ranking.
3. Must be readable
There is a connection between search engine optimization and user-friendly websites. They are entwined forever. The URL must be something that can be easily understandable and readable. The readability of the URL doesn't affect the search engine, but it does affect the potential visitors. The latter can get an idea about a website by mere looking at the URL. Users will be much more persuaded to click on the URL in the Google search result, which is more appealing and readable.
4. Use safe characters
Using safe words is one of the effective ways to make SEO friendly URLs. It means to use the standard alphabets and reserved characters only and not blank and empty spaces or brackets. It is advisable to use safe and stable characters for URL as unsafe ones create unnecessary issues for the browsers. Therefore, you must make sure to use safe and positive characters for your website's URL.
5. Avoid repetition
As a thumb rule, your webpage URL must not have repetitive keywords in it. Adding the same word multiple times will only spam the URL structure and will not at all help in URL ranking. For example, https/domain.com/handcream/plush-handcream/blossom-plush-handcream/ blossom-plush-handcream-gel, this is an example of unnecessary repetition of the keyword in a URL. Make sure to avoid this kind of parallelism.
6. Limit folders in URL structure
The URL of your website must not contain any unnecessary folders in it. You must use the adequate amount of characters and folders required for the URL structure. For betterment in the ranking of your website page, make sure it has a flatter structure. This is one of the best practices that will help your site rank higher in the search engine. Remember one thing, Google keeps on changing its guidelines very frequently, so keep a close eye on the changes too.
7. Use hyphen to separate words
Use of hyphen in the URL to separate the words can do wonders when it comes to search engine optimization and user experience. Also, Google recommends the use of hyphens as that makes it easily understandable for the viewers. Make sure to use hyphens only not underscores because it is what Google prefer.
The Bottom Line
There are bountiful of variables that must be addressed when it comes to creating SEO friendly URLs to satisfy both users and search engines. You should work your way down to make your URL as simple, effective, and SEO friendly as you can.
Online Marketing Tools