I was asked the question today, "How do I get more post likes and shares and followers from my websites and social media posts?"
What a great question… in fact, in the Social Media world this would likely qualify as the Holy Grail of answers, however, there a few basic steps you can take that will help get you started on your quest of getting more post likes and more followers on Social Media.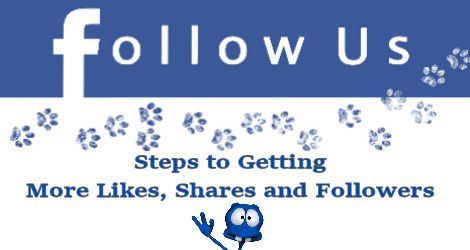 The suggestions I offer I hope will help any small business owner get more likes and shares on social media.
Before we get into getting more social media post likes and shares for your business, I think it is important to understand the different phases and phrases that go along with getting more likes and shares.
Regardless of the social media site you are using, you are going to have 4 major types of social media activity that is most typical from people that find you. Each one of these listed below and they all have a different strategy, so understanding the differences is important.
They Like/Follow your Page
They Like your Post
They Share your Post
They Comment on your Post
So, before I even got started, you see there are 4 different terms to understand, and each represents something different. To be able to appropriately explain each one, those 4 could be a short novel in itself. So I will break this into 4 different posts, starting with this one.
These posts will not be getting into psychological aspects such as "Understanding your audience", "When is the best time to post", or "What to post", etc. All of these things are important, but I will leave that up to the gurus to share.
What these articles will cover is the mechanics behind the process so you can better understand what those social media gurus are trying to tell you. The goal here is to help you get a better grip on how Social Media likes and shares work, and build a solid social media foundation so it will save you tons of time, helping to speed up and grow your online businesses social media likes and shares.
So here we go with part 1… 
Steps to More Page Likes and Social Media Shares
Part 1 of 4: Getting More Social Media Page Likes
How to Create and Use Your Different Online Social Media Profiles (Business and Personal)
On almost all of the major social media sites, such as Pinterest, Facebook, Google+ & Twitter you have an option to set up a personal account and/or a business page. It can be confusing at first, but for your online business, be sure that you are using your different profiles, business and personal, the correct way.
Suggestion #1: Understand How You Are Sharing and Where You Are Sharing it.
I am assuming that you already have a website, so here a pattern I suggest you follow. There are exceptions to this 'Rule of Thumb", but it is a pattern you should learn to follow. Does it take longer? Sure it does, but everything worth doing right the first time does, but it will pay you back for the extra time taken.
When posting original content, always post to your blog/website first. It still amazed me how many businesses post an ad, an image or any message for that matter to their businesses social media sites without posting it to their website first.
Posting to your website first and then sharing it will drive all the traffic to your website, which is what you want right? It does not matter if it is an image or a short post, post it on your website first and then share it. Below is the pattern.
Post to Business Website/Blog
Share website post (using business profile) to your businesses Social Media sites.
Share (using business profile) to online groups you have joined.
Share that post from personal profile to your personal groups that you have joined relative your post.
#4 (above) There is one more option after all that is done that is very effective, but don't overuse or misuse. If you are posting yourself as your business or if you have hired content marketers for your business, after you (or they) have posted as your business to your social media sites, using your personal profile share the post from your business page to your own page and/or other groups that you have joined that pertain to that industry or subject.
This an excellent way to get more traffic to your social media pages and content and will result in more Page Likes. (It will also help with post likes.)
Suggestion #2: Invite People to Like/Follow Your Social Media Profile/Pages
In order to start getting post likes, you first need to start getting page likes (or followers) first!
Unless you are a huge brand that already has a following, do not expect people to find you… at first. You may have to ask the help of a few of your friends to like your page before your page catches on to others. Without page Likes, getting post likes is going to be a lot tougher.
On Facebook, this is easily done by going to your business page and in "Page Tips" you can see where you can invite people to like your page. Whenever someone likes your page, it spreads to their followers and so on and so on.
Understand too that some industries are more difficult than others to get followers. Facebook ads and/or using the "Promote Post" feature may be a good way to go as well to start growing your followers and fans.
Suggestion #3: Use Social Media Management Tools
Get more followers on Twitter, Google+ and other social media sites by simply following others. For your business account, you should be following similar interests as what your business is about and hopefully they will follow you back. Get in the conversation, share others posts, tweet your posts, get involved!
This does not take a lot of time either and as a business owner, you should be dedicating some time per day or per week to your businesses social media followers and what they are posting. Where it is appropriate comment/reply, like and share other posts, it really is that simple to get more page likes.
There are social media tools that will help grow your followers and keep you in the conversation that will save you a ton of time as well. One that I use is Heroic Social
Suggestion #4: Use the best Social Media Share and Follow Us Buttons on Your Website
If you own a WordPress Website, there are many social media sharing and social media plugins available it is overwhelming. You will install one and realize it can do this, but can't do that, you can make it visible here, but you can't hide it there, you can make it visible on posts, but not on pages and these options go on and on.
Having tried practically all of the social media share plugins, I finally stopped wasting my time and paid for a premium Social Media sharing tool for all my clients (and this one) websites. I recently upgraded to Elegant Themes for the Divi theme, and it comes with what many have referred to as "The Best Social Media Sharing Buttons for WordPress", Monarch
There are many other share button plugins for your WordPress website that are no charge, but do your research first.
Suggestion #5: Use Your Email Signature
One thing many of us don't do is use our emails that we send everyday to promote your social media sites. All of my signatures have my social media links. The nice thing is, if I send an email and do not want to include them, I can remove them before the email is sent.
Below is the signature that I use in my emails and each button links to that social media site.
Suggestion #6: Do NOT Buy Followers
Do not get impatient to grow your followers and page likes by paying for followers, you will want to grow your following organically. It may take some time, but you never want to pay for followers and likes.
The reason not to buy followers is pretty simple, it may look good from the outside, but the algorithms of Twitter for example know that activity of your followers, knows how often they post and what they are liking. (What I am saying here is they know they are fake profiles.)
Having followers that have a low quality social media score can significantly hurt your Twitter account or any social media brand account, eventually affecting how easily your are found and how often your posts appear in other people's feeds.
In other words, and to put is as simply as I can, your entire social media influence can be effected in a very negative way by buying followers and likes, do not do it, it's as bad or worse than being named a spammer.
Hope that helps get more post likes and shares from your website and social media sites!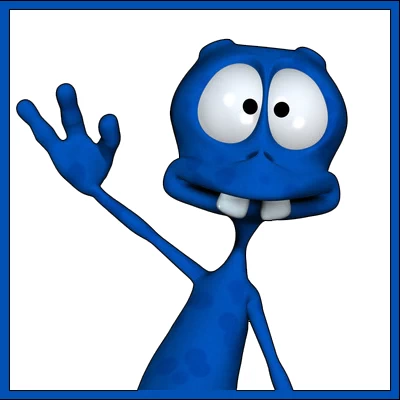 About the Author:
The SEO-Alien is a project started in 2009 regarding all things online marketing. The site started out more of a diary of predictions, suggestions and references to things I frequently used for online marketing... before social media marketing was even an option.
I hope you find the information and tools presented here useful and something worth sharing with others.
If there is anything else about online marketing or any online advertising strategy you think would be helpful, please let me know.
---