"Remember when the most valuable currency on the internet was your domain name? Now it is becoming more about your Social Media Influence."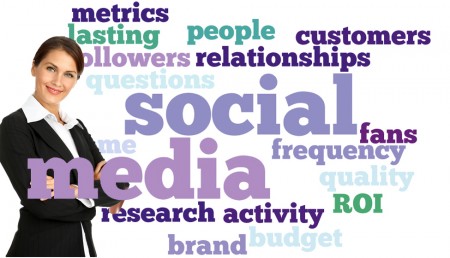 So what is "Social Media Influence"? The term, social influence is vague in nature. Without getting lost in all kinds of theories, allow us to stick to the basics. In general, let's recognize that Social Media has two main areas:
fans, followers linked to you (newsletter subscribers, twitter followers, fans of your Facebook page etc.)
reactions you get from them (comments, mentions, retweets, backlinks etc.)
You may think that measuring one's social influence would not be that difficult, we mean, it is not difficult to measure your Likes on Facebook and retweets on Twitter. However,  the size of a social site does not necessarily have anything to do with the strength of the influence. When gathering data, it is important to look beyond simple counting and look at how engaged people are with the content that you are sharing with them!
Google has mastered it on the Search Engines, more people used Google in the United States in 2010 than any other Search Engine. (May 2010 – Yahoo handles around 15% of search queries, Bing around 9% leaving Google only %71.00 of all U.S. searches)
Why should you care? Your social score will become more available and important to everyone from banks to vendors. You will be able to learn things about the people you interview before you hire them and potential clients will look at it before deciding whether or not to give you a call. At this moment over 55% of people research online who they are doing business with. If you're buying a car, do you check Facebook? Do you read up on Kelley Blue Book values and check the company website for every spec, from horsepower to miles per gallon? What about music? Do you check Top 10 radio charts or scope out what your Facebook friends are actually listening to on a site like Spotify?
When it comes to social media and it's influence, we all have questions, we want to know things like:
Who are the people we should be communicating with? And where are they?
How do we know what we're doing is working?
What is social influence based on and do we have any?
Aren't there tools out there to help us figure this out?
Another question we would have to ask is, "Would your Social Media Influence be in direct proportion with how well you rank on the Search Engines?". You would have to think, respectively, that one would result in the other.
LinkedIn, Twitter, Facebook, and others impact organic search results. It helps your content organically "float" towards the top of search engine for the keywords or key phrases you hope to be found for. Companies like Google, like ways they can measure the influence of websites they index. Instead of pulling up content based on the most keywords or links relevant to the search, they now filter out the more important content: the content created by real influencers on the topic within the social realm.
"Social Media, it's letting people know who you are, what you do and how you've helped others."
Fortunately, there are tools, some better than others, to help you determine your social influence, understand what is working and what is not. Equally as important, it will help you find others in your marketing niche that have a high Social Influence and by doing so, it allows you to connect to the right people and places allowing you to improve your social media strategy as a whole.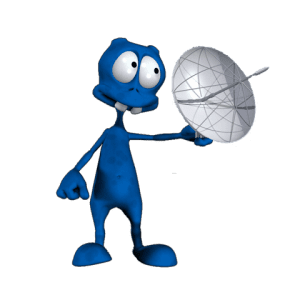 Social Media Influence Score measures influence based on the ability to drive action. Every time content is created in Social Media, it is being engaged and influenced by others. The Influence Score uses data from Social Networks in order to measure:
True Reach: How many people you influence– Your True Reach is the number of people you influence. We filter out spam and bots and focus on the people who are acting on your content. When you post a message, these people tend to respond or share it.
Amplification: How much you influence them– Your Amplification is how much you influence people. When you post a message, how many people respond to it or spread it further? If people often act upon your content you have a high Amplification score.
Network Impact: The influence of your network– Your Network indicates the influence of the people in your True Reach. How often do top Influencers share and respond to your content? When they do so, they are increasing your Network score.
As a Business owner, Search Engine or Social Media marketer, how valuable would that type of information be to you? You know almost immediately who the major players are and top trending topics on Social Media in your marketing niche. This will allow you to retweet, post comments, reply to comments and directly communicate with people interested in your product or service.
"Ultimately this will create more profile backlinks and visibility. As a result, you gain valuable Social Media traffic from specifically targeted areas."
Remember when the most valuable currency on the internet was your domain name? Your social score is next! The people involved early in the social internet will be the first to benefit. High social scores will be sought as will people who hold them. How many people share the blog you post will count towards your total social score. Links shared by people with higher social scores will count more than links from those with lower scores.
In the very near future, Keyword and key phrases placed in content, while important, will no longer be the gold standard in optimizing content.