In the past few decades, the world has grown much in digital dimensions. Every business is now shifting in this format to gain more profit in a short time.
To gain the best results, everyone must think and provide originality in his work. Original content is something that has never been published on the internet in any format.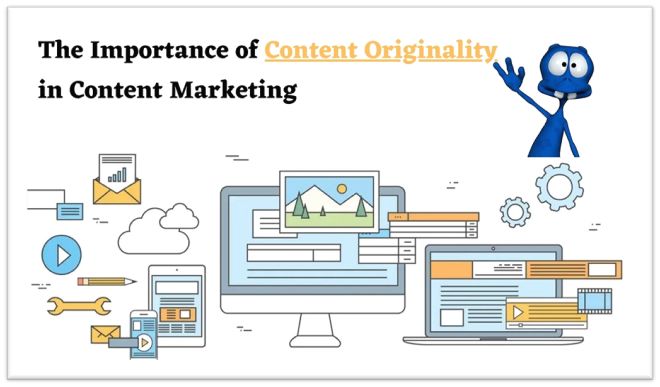 Content marketing is the core step that allows a business to stand on the top rank. Without an efficient strategy, you won't be able to do marketing precisely for the success of your business.
It is the way with which you attract and engage people to become your potential customer. A marketer publishes blogs, articles, social media posts, and engages forums to make a business prominent.
If you are not doing these tasks with 100% originality, then you are going to face the worst results. For , originality has great importance and is considered a must-have factor.
Let's get a quick overview of why it is important to such an extent. Also, we will show you how you can make your content original even if you found something copied.
​
Importance of Original Content in Content Marketing
Many marketing experts think that content originality does not matter for business success. They copy data from other competitive and successful brands to write similar content to them.
While you are writing copy content for any marketing campaign, you have to face the music sooner or later. A reader who might have read the content before will never trust your products.
He will never come to buy or recommend any other person in his circle. In this way, you will lose your brand's reputation and start losing customers.
Also, Google or any search engine loves original content from almost every platform. No doubt, it is pretty difficult to write and think original especially in a congested niche.
It is because you won't be able to think broadly when you have read many other authors. But you can write original content if you have the power to think unique.
With this, you will be able to encourage a search engine to rank your platform on higher positions. But if your platform has copied content, it will never get a push from search engines.
Rather, it will become part of the list of the lowest-ranked websites.
Last but not least, the original content will give a sense of comfort to your readers. There are huge chances that a reader will become a potential customer after reading your content.
All in all, content originality is the most important factor that you have to keep while writing something for your business.
The question comes how you can check content originality and remove any duplication from it. Here we are going to describe this task precisely to be understood by everyone.
Tools to check and remove content duplication
Complete lists of tools available on the internet that can be used to check copied work and make it unique. But the question come which one is the best for you and how you can use it.
For you, we are here with the most reliable tools to complete this task. We have picked 2 important and best tools that are enough to make your content original.
Plagiarism checker by Prepostseo.com
https://www.prepostseo.com/plagiarism-checker
It is virtually impossible to catch duplication and challenge someone's content originality. But it can be done using a reliable, fast-working, and efficient tool.
Prepostseo.com has the best tool to check plagiarism in your document. It is a platform from where you will get an extensive list of tools.
With its plagiarism checker, you will be able to check your content originality deeply. You do not have to do anything except pasting the writings you want to check.

The tool will compare your given data with every published webpage, book, document, or paper. Then, it will give you result regarding the originality and duplication of your work.
Under the result section, you will be able to see all those links from where it has found duplication. So, you can easily approach all those websites and make your content original.
In addition to these features, it has an extra feature to rewrite every sentence. The tool will show every duplicated phrase or sentence underlined with red or yellow color.
You only have to click on those lines one by one. It will pop up a box in the right sidebar with a button to rewrite that particular part of the content.

By hitting that button, you will be able to get a new sentence in place of copied one. In this way, your work will become original after putting in a little effort.
This tool has no specific database to compare your work to find its duplication. But it will use an entire search engine as its database.
With this, it will not leave a single page to check the originality of your work. So, you will be able to make maximum content original and useful in any part of marketing.
In short, you will be able to experience better results from content marketing for any brand.
Paraphrasing tool by Paraphraser.io
https://www.paraphraser.io/
The above rewrite feature is only useful if you have only a few lines to deal with. What if, you have to rewrite or paraphrase the entire page?
You should get a reliable tool with which you can do it with a single click.
Here is the best tool by Paraphraser.io that you can use to rewrite an entire document. With this tool, you can paraphrase 1000 words in one turn and make them unique.
For instance, if you found an article or marketing campaign perfect and you want to copy it without plagiarism, you can pick this tool.


It has three different modes of working as per the efficiency of the tool. You can choose any of them and paste your content inside the given text box.
Also, you can upload a document directly using the "Upload" button. After submitting your work, you have to wait for a while to get unique content.
Then, it will rewrite the content without harming its meanings and give you ready-to-use content. You only have to copy the new content and paste it wherever you want.
Before doing this, you can also compare original and paraphrased content side by side on a single screen. It is right to say that this tool is perfect to use if you have a lot of copied stuff.
​Final Wrap
With the above discussion, we are sure that you have got an overview of the importance of content originality.
We have given you two tools that will enable you to write unique content even if you are working in a competitive niche. You only have to follow them for experiencing better outcomes.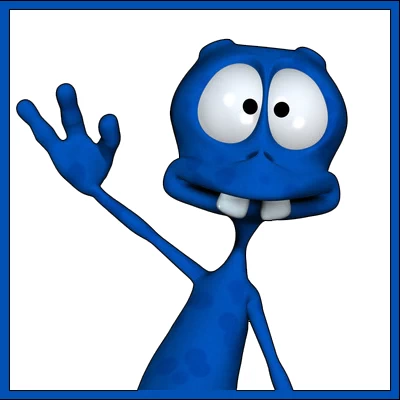 About the Author:
The SEO-Alien is a project started in 2009 regarding all things online marketing. The site started out more of a diary of predictions, suggestions and references to things I frequently used for online marketing... before social media marketing was even an option.
I hope you find the information and tools presented here useful and something worth sharing with others.
If there is anything else about online marketing or any online advertising strategy you think would be helpful, please let me know.
---