Whether you're looking to grow your online presence or unlock more marketing potential, it can be difficult to find the right online marketing resources and tools to help you achieve it. With so many options out there, it's important to make sure that the resources you use are reliable and effective so that you don't waste time or money on ineffective strategies.
This guide will provide insight into the best online marketing resources and tools available today so that you can unlock your marketing potential and expand it!
When it comes to online marketing, there are many different tools and resources available to help you reach your goals. From Search Engine Optimization (SEO) to visual content marketing, there are a variety of ways to increase your reach and engagement online. Here are 8 types of online marketing tools that will help do just that!
8 Types of Online Marketing Tools
1. Search Engine Optimization Plugins
There are WordPress plugins to help with SEO are one of the more popular methods used by businesses today due to their ability to help websites rank higher in search engines such as Google or Bing. SEO helps boost website visibility, thus increasing traffic and improving conversion rates. SEO Plugins will help maximize SEO potential and make sure that website content is keyword-rich, original, and relevant.
A few of the more popular SEO plugins for WordPress include:
Yoast SEO
All in One SEO Pack
Rank Math SEO
SmartCrawl by WPMU DEV
2. Content Marketing Tools
When it comes to optimizing your online presence and unlocking more marketing potential, content marketing tools are an essential tool. Here's a look at why content marketing is important and the variety of types available:
Increased Visibility Content creation provides the opportunity for businesses to create unique content that speaks directly to their target audience, resulting in increased visibility for their product or service. By creating high-quality, keyword-rich content that focuses on providing value for users, businesses can easily draw more organic traffic from search engines.
More Engagement Content marketing not only increases visibility but also helps to build relationships and trust with customers. Crafting content that resonates with readers encourages them to engage more deeply with the brand, driving further conversions and leads.
Variety of Types There is a wide range of different types of content marketing available, such as:
Graphics & Video Marketing
Blog Posts
Webinars or Podcasts
Infographics
and more.
This allows businesses to tailor their messaging to suit their goals and better reach specific audiences with appropriate content formats.
3. Social Media Marketing Tools
Social media marketing tools are invaluable for businesses looking to increase their online presence and reach more customers. With the help of tools like Hootsuite, Buffer, and Tweetdeck, businesses have access to real-time analytics, enabling them to pinpoint their target audience and tailor their strategies accordingly. Additionally, these tools can help businesses save time by allowing them to easily schedule posts ahead of time, freeing up resources for other tasks. Furthermore, social media marketing tools can be used to monitor conversations around your brand or industry, enabling you to respond quickly and efficiently while staying on top of the latest trends in your niche.
4. Email Marketing Tools
Email marketing tools are an essential component of any successful online marketing strategy. Not only do these tools allow for personalization and segmentation, enabling marketers to send targeted messages to their customers, but they also offer the ability to track customer behavior and measure the success of campaigns.
Email marketing tools such as Mailchimp and OptinMonster are great options for businesses looking to optimize their digital marketing efforts and reach more potential customers. These platforms come with powerful features like A/B testing, automated follow-up emails, and analytics so that you can make informed decisions about your email campaigns. Additionally, with the help of email marketing tools, businesses can save time by automating both their campaigns and customer interactions.
5. Better WordPress Hosting
Having a reliable web hosting platform is essential to ensure your website remains up and running as well as ensuring it is optimized for performance. Here's why better WordPress hosting will improve your online marketing potential. Hosting designed for the WordPress platform, like WPMU DEV, provides high-speed servers and secure networks, enabling businesses to take full advantage of their online presence by allowing visitors easy access to website content without having to wait for it to load. Additionally, WPMU DEV offers experienced customer support teams that can assist businesses in setting up and running their website with minimal interruption or risk. With a variety of awesome features, businesses can ensure they get the most out of their WordPress site and increase their online presence and enjoy increased visibility, engagement, and better conversion rates.
6. Conversion Rate Optimization (CRO) Tools
Conversion rate optimization (CRO) tools are essential for online marketing success. By using these tools, businesses can gain a better understanding of how their customers interact with their website and identify any potential obstacles they may be facing. This data allows businesses to adjust their website design and content strategy to optimize the user journey, improving the entire customer experience. Additionally, CRO tools give an insight into which channels produce the most conversions and enable businesses to optimize their digital marketing campaigns for maximum efficiency. Taken together, these improvements make it far easier for businesses to convert visitors into customers.
7. Influencer Marketing Platforms
An influencer marketing platform, (such as Instagram or YouTube) is also a tool used to manage the process of working with influencers. It helps businesses identify potential influencers, track reach and engagement, measure impact, and optimize return on investment (ROI). Influencer marketing platforms are important for online marketing because these platforms allow businesses to find and collaborate with influencers who create content that resonates with their target audience. In addition, such tools help businesses measure the success of their influencer campaigns, allowing for more informed decisions about future investments. With the right influencer marketing platform, businesses can successfully drive brand awareness, build trust and increase customer loyalty.
8. Analytics and Reporting Tools
Analytics and reporting tools are essential for online marketing success. By tracking data related to website visitors and other digital campaigns, businesses can gain an understanding of customer behavior and identify areas for improvement. This information can help businesses better understand the customer journey, optimize user experience and make sure their website is performing up to its full potential. Furthermore, analytics tools provide a clear view of how effective a marketing campaign is by giving an in-depth analysis of metrics such as page performances, clicks, conversions, customer engagement rates, and more. Ultimately, these insights allow businesses to make smarter decisions about their digital marketing strategies in order to increase their ROI.
In Summary
Whether you're just starting out or looking for more established solutions, there is an array of tools ready for use. SEO tools can help you track your website's performance and make sure that it is appearing on search engine results pages (SERPs). Content marketing strategies allow businesses to connect with their target audiences through compelling stories and engaging visuals. Social media management platforms provide analytics that can be used to refine campaigns and increase customer engagement. Each tool serves its own purpose, so understanding which tool is best suited for your marketing strategy is essential.
Unlock your full digital marketing potential!
Harness the power of your digital marketing efforts with our carefully curated selection of online marketing tools. The SEO-Alien has tested all of these tools and can vouch for their efficacy and quality. Plus, when you use our affiliate links, a large percentage of that sale goes back to helping keep the SEO-Alien website running. Thanks!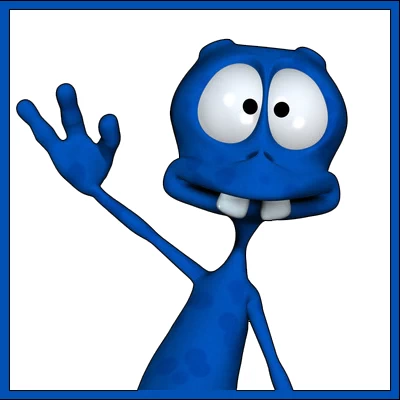 About the Author:
The SEO-Alien is a project started in 2009 regarding all things online marketing. The site started out more of a diary of predictions, suggestions and references to things I frequently used for online marketing... before social media marketing was even an option.
I hope you find the information and tools presented here useful and something worth sharing with others.
If there is anything else about online marketing or any online advertising strategy you think would be helpful, please let me know.
---