If you're an online marketer looking to boost brand awareness and engagement, influencer marketing is a smart choice.
This form of advertising has grown increasingly popular over the last several years due to its ability to reach large audiences without the need for a significant investment in time or money.
In this article, we'll discuss what Influencer marketing entails and how it can help your business grow by increasing visibility and promoting customer loyalty. We'll also provide tips for successful campaigns as well as strategies for leveraging existing relationships with bloggers and other influencers. And finally, give you real-life examples of big brands' influencer marketing examples.
By the end of this post, you should understand exactly what influence marketing brings to the table – giving you access to all sorts of opportunities that could benefit your business!
What is Influencer Marketing and How Does it Work
Influencer marketing is a relatively new form of digital promotion that has become increasingly popular for businesses. It involves collaborating with industry experts, influencers, and thought leaders to create content that promotes your brand.
One of the most effective ways that Influencer Marketing works is by having influencers create organic posts about what your business does and what it means to them. Through this kind of engagement, marketers can effectively reach potential customers and build strong relationships for long-term success.
With an increasing demand for more creative engagement strategies, why not turn to Influencer Marketing as a resource? By harnessing the power of influencers and what they offer, you can take advantage of the power of social media to truly make an impact on your business goals.
Benefits of Using Influencer Marketing for Brand Awareness
Overall, it is clear that influencer marketing can be a powerful tool to spread brand awareness as well as increase consumer engagement. By investing in influencer marketing, here are a few of the numerous advantages you can experience:
Reach a wider, more targeted audience
Build trust and credibility with potential customers
A cost-effective way to advertise products or services
Allows brands to gain insights into their target market's needs and interests
Generate more qualified leads and conversion opportunities
Identifying the Right Influencers for Your Brand
Identifying the right brand influencers is an essential step to getting your brand's message across. It is important to build a brand ambassador network that will not just create brand awareness, but also provide consistent and valuable content that resonates with potential customers. However, this can be quite the undertaking as influencers come in different shapes and sizes – from micro-influencers (1000-10,000 followers) to megastars (millions of followers).
Be it international celebrities or an up-and-coming "it" personality, selecting the right brand influencers requires careful evaluation of their reach amongst the target audience, engagement level, and influence quality to match them to your brand's message. Taking all these factors into consideration can help you make smarter decisions in building out your brand's visibility and success through influencer marketing.
How to reach out to influencers to promote your brand?
Taking advantage of influencer marketing is an effective way to boost your brand awareness and engagement. The key to running a successful campaign is to reach out to the right influencers. To do so, you must identify the individuals who have a strong audience but still aligns with your goals as each influencer has their brand.
After you've identified the ones that could be potential partners for your campaign, you must contact each one, providing details about how partnering with them could benefit both parties.
Finally, provide the influencer with an incentive that will encourage them to partner with you in promoting your brand. With this approach, you will effectively optimize your own marketing advantage and amplify your reach through social media platforms.
Understanding Your Audience and Their Expectations
To be successful in influencer marketing, understanding your target audience is essential. Audiences these days have more expectations than ever before. They expect content to be interesting, relatable, entertaining, and above all else, helpful.
Educating your audience through influencers can help gain trust which is key to brand loyalty. Your understanding of their reactions and preferences will enable you to deliver the content they want, turning them into highly engaged followers of your brand.
Crafting Engaging Content to Drive Engagement
Crafting engaging content is an essential part of your online marketing strategy. In today's digital landscape, where customers are inundated with content on all platforms, it's important to stand out and grab their attention. Some ways you can use engaging content to boost engagement is by creating relatable, entertaining stories that encourage users to interact and make them feel connected.
Additionally, providing personalized recommendations based on user's interests can also help drive engagement, as well as post engaging visuals like infographics or video tutorials. By taking the time to understand what kind of engaging content resonates best with your customers, you can better optimize your digital presence and drive up engagement.
Tracking Performance & Measuring Results of Your Campaigns
Tracking the performance and measuring the results of your campaigns should always be a priority when it comes to influencer marketing. Having tangible metrics and data allows you to confidently measure your progress and success in the tactics you employ.
It is important to be able to monitor how different strategies are impacting your followers' level of engagement and can give you insight into how successful your campaigns are. Implementing tracking codes on projects, and measuring analytics from channels such as YouTube, Facebook, Instagram, and Twitter can all give invaluable feedback on the effectiveness of an influencer marketing campaign. This data can also help you decide future improvements for marketing campaigns as well as help you accurately budget for future investments.
Influencer Marketing Campaign Examples
To finish off, let's take a look at some of the most successful influencer campaigns and examine how your enterprise can utilize this influential tool to amplify engagement rates and boost sales.
Nike's collaboration with LeBron James: In 2018, Nike partnered with NBA superstar LeBron James to create an influencer marketing campaign that focused on the power of sports and the importance of giving back. The campaign included a series of videos featuring James talking about his personal journey and how he uses his platform to help others.
Airbnb's #LiveThere campaign: Airbnb launched its #LiveThere campaign in 2017, which featured influencers from around the world sharing their unique experiences while staying at Airbnb properties. The campaign was designed to show potential customers what it would be like to stay in an Airbnb property and encouraged people to book their next trip through the platform.
Sephora's #Lipstories campaign: Sephora launched its #Lipstories campaign in 2017, which featured influencers from around the world creating makeup looks using Sephora's lipsticks. The goal of the campaign was to showcase Sephora's wide range of lipsticks and encourage people to experiment with different looks.
Coca-Cola's Share a Coke Campaign: Coca-Cola launched its Share a Coke campaign in 2014, which featured influencers from around the world sharing photos of themselves drinking Coca-Cola with friends and family members. The goal of the campaign was to encourage people to share moments with each other over a bottle of Coke and remind them why they love the brand so much
Overall, it is clear that influencer marketing can be a powerful tool to spread brand awareness as well as increase consumer engagement. Whether you are a small business or a large enterprise, understanding and implementing an effective influencer marketing strategy can play a crucial role in your success. Identifying and working with the correct influencers along with creating engaging content can help you formulate a successful plan. Moreover, it is important to understand your audience and their needs to ensure the best results for your campaigns. Additionally, track your performance regularly and adjust accordingly.
We hope that this post has provided valuable insight into how to develop an effective strategy for long-lasting success! We would love to hear from you; let us know if you have used influencer marketing and how you have used it in the comments below!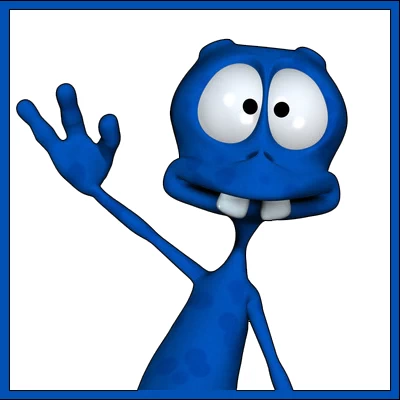 About the Author:
The SEO-Alien is a project started in 2009 regarding all things online marketing. The site started out more of a diary of predictions, suggestions and references to things I frequently used for online marketing... before social media marketing was even an option.
I hope you find the information and tools presented here useful and something worth sharing with others.
If there is anything else about online marketing or any online advertising strategy you think would be helpful, please let me know.
---