If your website is currently not mobile friendly, Google is going to put a hurt on it when people are searching from a mobile device. It is now more important than ever to have your website mobile friendly.
If you are using a WordPress website that is not mobile friendly, then make it mobile ready today. Google has made it perfectly clear. If your website is not a mobile friendly site, Google may not even show your site on mobile search results.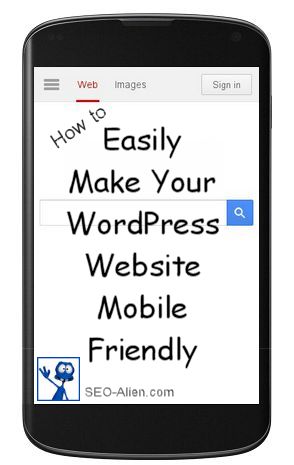 If you have your site connected with Google Analytics and/or Google webmaster tools and your site is not mobile friendly, there is a good chance you have received this message:
"Google systems have tested pages from your site and found that 100% of them have critical mobile usability errors. The errors on these pages severely affect how mobile users are able to experience your website. These pages will not be seen as mobile-friendly by Google Search, and will therefore be displayed and ranked appropriately for smartphone users."
"..will therefore be displayed and ranked appropriately for smartphone users." I believe is Google's polite way of saying "we will not rank your site".
Yesterday, Google answered a series of questions on the topic of this new mobile-friendly ranking algorithm. The two most important things learned were:
The algorithm will start rolling out on April 21st, 2015 and will take a few days to a week to completely and globally.
You are either mobile-friendly or not, there are no degrees of mobile-friendliness in this algorithm.
Simply put, when people will click the link, does it open in a new window? This is a big no-no now. Google see's that as a "unfriendly user experience" on a mobile phone and "..will therefore be displayed and ranked appropriately for smartphone users."
Need to make your WordPress site mobile friendly and make Google happy? Here are easy solutions to make your WordPress site Mobile ready.
Solution 1: Before you build your website, use a responsive theme. Elegant Themes offers a great selection of beautiful premium WordPress themes that are mobile friendly on any mobile device.
Solution 2: Make your existing WordPress site mobile-friendly with just a few clicks.. This is easily done with a plugin called WPtouch. WPtouch themes are also up to 5x faster than desktop or responsive themes.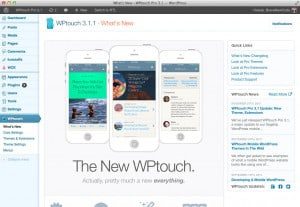 WPtouch is a simple, yet powerful mobile solution for your WordPress website and the free version is powerful enough for most.
*(One suggestion, I recommend creating a custom menu. After installing, you can select that custom menu for your mobile version of the website.)
You can also add your social media sites like Facebook,Twitter, Google+ and several others with the free version.
The free version of WPtouch has so many cool features. You can upload your logo, change the theme color, change the mobile home page with a redirect, use custom menu icons and so much more.
So there you go, how to easily make your WordPress website mobile friendly using either a responsive theme or WPtouch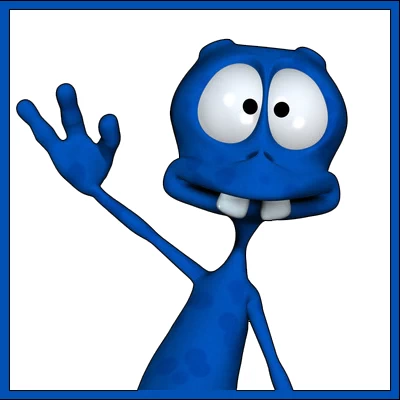 About the Author:
The SEO-Alien is a project started in 2009 regarding all things online marketing. The site started out more of a diary of predictions, suggestions and references to things I frequently used for online marketing... before social media marketing was even an option.
I hope you find the information and tools presented here useful and something worth sharing with others.
If there is anything else about online marketing or any online advertising strategy you think would be helpful, please let me know.
---