Looking for hosting for your website? Bluehost offers several different hosting packages.
Unsure which Bluehost package to choose? Take a look at the best of the Bluehost hosting packages, their Shared Hosting plan.
These days, having a website for your business can mean the difference between failure and success. Apart from online presence, a website can help you:
Engage with your target audience more effectively
cut down on marketing costs
Look more credible and professional
Gather consumer insights more effectively
Since Bluehost's inception in 2003, Bluehost has built a reputation as being one of the best web hosting companies in the world. Bluehost hosting packages include:
Shared Hosting
Dedicated Hosting
Virtual Private Server (VPS) Hosting
However, the Bluehost shared hosting plan is undoubtedly Bluehost's most popular offering. Not only are shared hosting plans affordable, but these plans are also full of useful features to ensure that you have the best online experience.
The Shared Web Hosting Plans on Bluehost
First, it is important to understand the four shared hosting packages on Bluehost:
The Basic plan
The Plus plan
The Choice Plus plan
Pro plan
While the basic plan is suitable for those who only need one website, the Plus, Choice and Pro plans are suitable for people who intend on running more than one website.
The Best Shared Web Hosting Package on Bluehost
If you are looking to subscribe to a shared web hosting plan on Bluehost, then you should consider Bluehost's Choice Plus web hosting package.
Features of the Choice Plus Shared Hosting Package
When you purchase the Choice Plus shared hosting package on Bluehost, you will benefit from:
Support for an unlimited number of websites
Unlimited solid-state drive (SSD) storage
Unlimited bandwidth
Unlimited MySQL databases
Custom themes
Customer support on a 24/7 basis
A website builder
WordPress integration
Drag and Drop functionality
Artificial Intelligence (AI) driven templates
Free domain name for 1 year
Free content delivery network (CDN) for improved website reliability and response time
Free secure sockets layer (SSL) certificate for enhanced website security
30-days free Office 365Free domain privacy
Free automated backup for an year.
In the above bullets, in addition to all the other features, two of the best things with the Bluehost hosting plan are:
The free SSL certificate for your domain name!
The free content delivery network (CDN)
With the Bluehost Choice Plus plan you will also receive Free Domain Privacy and Free Automated Backup for 1 year!
Choice Plus Shared Hosting Package Pricing
The pocket friendliness of Bluehost's Choice Plus package is one of the things that make it the best Bluehost hosting package. They offer significant discounts for the first year then, they will go to normal pricing after that.
Below are the 3 subscription plans, the discount price for the first year and then the price after that.
#1 – 12 Months Subscription
For the first term, this plan costs $6.95 per month with subsequent terms renewing at a regular rate of $18.99 per month.
#2 – 24 Months Subscription
For the first term, this plan will set you back $5.95 per month with subsequent subscriptions renewing at the regular rate of $17.99 per month.
#3 – 36 Months Subscription
For the first term, this plan is priced at $4.95 a month with subsequent terms being renewed at the regular rate of $16.99 per month.
As an example, let's say that you were to decide on the Choice Plus plan for 1 yr. You would pay $107.40 for the first year.
After the first year you would have the choice to choose a monthly plan, or however you would like to set it up.


All hosting services come with a 30-day money back guarantee. This means that if you are dissatisfied with Bluehost's services, you can ask for a full refund within 30 days of buying a new subscription. For packages that come with a free domain name, Bluehost will subtract $15.99 from the amount refunded. However, you will not lose your domain name.
For renewals, you can get a refund on hosting services if you request for one within 15 days of the date of renewal and 30 days of the payment date. Again, the refund does not include domain name fees.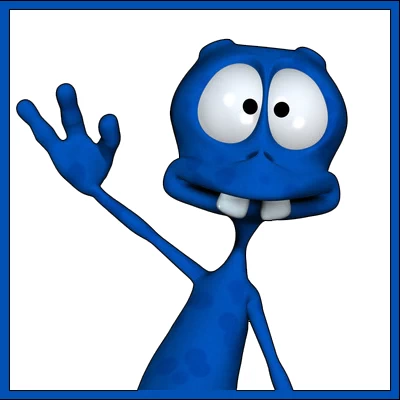 About the Author:
The SEO-Alien is a project started in 2009 regarding all things online marketing. The site started out more of a diary of predictions, suggestions and references to things I frequently used for online marketing... before social media marketing was even an option.
I hope you find the information and tools presented here useful and something worth sharing with others.
If there is anything else about online marketing or any online advertising strategy you think would be helpful, please let me know.
---