As a website designer or online marketer, you know the importance of protecting your forms from spammers. Spam not only ruins the user experience, but it also can harm your reputation and cost you valuable customers if left unchecked. That's why Google reCAPTCHA v3 is such an important tool for increasing security on WordPress sites.
Instead of making your user finish a puzzle or answer a math problem to submit a form, Google ReCaptcha v3 works behind the scenes by returning a score after every WordPress form submission. With reCAPTCHA v3, spammers are blocked from submitting any fake content or spam via your WordPress forms. In this post, we'll explain how to get started with reCAPTCHA v3 and set up your WordPress site in minutes so that you have maximum protection against spammy activity.
What is reCAPTCHA v3 and How Does it Work
reCAPTCHA v3 has revolutionized the way websites protect themselves from malicious attacks and spammers. reCAPTCHA v3 works by using a Google reCaptcha key and secret in conjunction with Ninja Forms reCaptcha to generate a dynamic score that assesses the user's risk of being a bot or spammer. This score is used to determine the level of captcha protection needed for each user. reCAPTCHA v3's unique and sophisticated algorithm makes it simple to integrate with websites, providing real-time protection that is both secure and efficient.
Step 1. Retrieve the Google reCaptcha v3 Key and Secret
You will need to head over to Google's reCaptcha page and add your site URL. You can do that by navigating here https://www.google.com/recaptcha/admin/create
Register a new site.
Add a Label. Ideally, this should be the name of your site.
From the reCaptcha Type dropdown, choose 'reCaptcha V3'
Add your Domain. If your site is a development site, this will not work, so make sure the website is live to the public.
Access the ReCaptcha terms of service
Submit
Copy the Site Key and Secret Key to your clipboard. You will be pasting these credentials into Ninja Forms reCAPTCHA Settings later.
Step 2. Add the Key and Secret to Your Ninja Forms Settings
Navigate to Ninja Forms > Settings > Advanced Settings and look for the section titled reCaptcha Settings. This is where you will paste in the key and secret you copied to your clipboard in step one. Add the ReCaptcha v3 Site Key and reCaptcha v3 Secret Key credentials to their corresponding fields. If you can't find them, they are directly below the ReCaptcha Language field.

Step 3. Enable the v3 reCAPTCHA Form Action
View your WordPress form by navigating to Ninja Forms > Dashboard and selecting your form. Click on the Email and Actions tab in the form menu.  This is where you will add Google v3 reCaptcha action to your WordPress form. To add the action, click on the plus sign in the bottom right to bring up the menu of the actions.  Select the ReCaptcha v3 action to add it to your WordPress form and publish.

Advanced – Score Threshold
Under the Advanced drop-down within the reCAPTCHA v3 action is a score threshold.  By default, this is set to Google's standard of 0.5.  To determine the score most appropriate for your form, reference the v3 Admin Console 
If it's Invisible, How Do I Know It's Working?
View your form on the front end and look for the Google Recaptcha v3 icon at the bottom-right of your page.  This icon signifies that reCAPTCHA v3 is set up and ready to go.
If you aren't seeing this icon, you will need to make sure the reCAPTCHA v3 action has been added and that your reCAPTCHA credentials match the v3 credentials you created in step one. 
Google has excellent resources to assist you, like their Google Recaptcha v3 Documentation and reCaptcha Troubleshooting guides. Otherwise, our customer support team would be happy to assist you if you are still unable to get up and running.
In conclusion
Google's ReCaptcha v3 is an invaluable tool for web designers and online marketers looking to bolster their forms' security and prevent spammers from reaching their WordPress sites. It's a straightforward process to set up, and once you have it ready, your forms will be better protected than ever before.
Whether you're a beginner or a seasoned WordPress pro, reCAPTCHA v3 is definitely worth adding to your arsenal of anti-spam measures. To make sure whatever data comes through is legitimate and accurate, consider getting the Ninja Forms membership or add-ons to make your forms more powerful. With the right protection in place, you won't have to worry about spammer malicious content ruining your reputation as a professional website designer or marketer.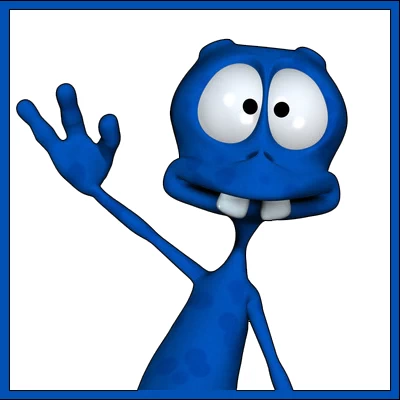 About the Author:
The SEO-Alien is a project started in 2009 regarding all things online marketing. The site started out more of a diary of predictions, suggestions and references to things I frequently used for online marketing... before social media marketing was even an option.
I hope you find the information and tools presented here useful and something worth sharing with others.
If there is anything else about online marketing or any online advertising strategy you think would be helpful, please let me know.
---