If increasing your website ranking can be done in a matter of weeks, companies wouldn't have to invest thousands, even millions of money just to get their campaigns across their target market.
Unfortunately, the battle to land on search engines' first pages is more complicated and exhausting than it looks. With millions of existing websites and blogs around the world, there is no surefire guarantee that you can land the most coveted spot.
Your main weapon remains the consistency of providing high-quality and relevant content. But even the selection of the type of content can be very challenging.
Over the years, many types of research have been conducted in an attempt to find the best formula that would help digital marketers craft content with a foolproof means of attracting traffic. While it has been initially successful, the dynamic and fast-paced change in the digital arena is drastically changing the norms campaign specialists come to know about.
At present, videos have taken the crown when it comes to the most in-demand and shareable content online. Here are ways and reasons why they help increase your site's ranking.
Videos, according to statistics, drives more traffic
If text and image content ruled the past year, it's no longer the case now. In fact, it's projected by experts that by the year 2019, videos will already amount to 80% of the entire traffic online. Considering this data, one cannot just set aside the importance of providing this type of content to boost one's site ranking.
One of Googles' many algorithms for better SEO results is traffic, thus more traffic equals a better ranking for your website. So the more traffic you drive to your website using high-quality and informative videos, the greater the opportunity to find your site on top of search engine results.
Videos can easily be shared through social media
You must have heard this a couple of times – social media is the fuel to your marketing strategy. It's the best platform out there to engage with your audience. Videos are cool material since they can easily be shared on any of these platforms. Facebook, being the Social Media giant, is popular for making videos viral.
Even of people don't initially see your video through YouTube, there's a big chance that they will once you share it on social media.
Videos create a more memorable messages in a short span of time
Images are said to capture the attention of the viewers faster than text. But when it comes to long-lasting impression vivid details, videos ace them all. A person's brain is wired to remember pictures better, all the more when they move and evoke sounds and emotions.
Videos are the perfect materials to achieve this appeal.
Videos can be used to upgrade older, existing text content
There are times when you don't have to create entirely new content just to post something at a scheduled date. What you can do is simply update an old post by making it more appealing. Perhaps a list post could be upgraded to become a video post.
Aside from it saving your time, it also makes your content more memorable.
Videos help build links
Link building is a crucial part in any online marketing strategy. This is exactly why companies like the digital agency in the Philippines assign specific professionals whose job is to build links, find authority sites and encourage those high-traffic websites to link back to the site they maintain.
Among all the types of content, videos are considered to be the materials with a high chance of attracting backlinks. If you share your material in YouTube, it's even better considering how the streaming site is owned by Google.
Summing it up
Creating videos has its own pros and cons. While it's undeniably an efficient material, it's cost is also notably higher than the other types of content.
For a start, it would be best to create videos meant to promote a major campaign. Review your current strategy and see if there's a good opportunity to create a memorable video marketing material.​
​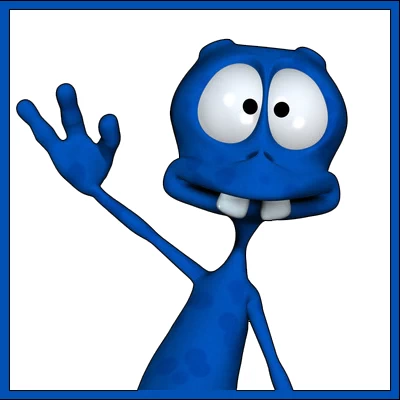 About the Author:
The SEO-Alien is a project started in 2009 regarding all things online marketing. The site started out more of a diary of predictions, suggestions and references to things I frequently used for online marketing... before social media marketing was even an option.
I hope you find the information and tools presented here useful and something worth sharing with others.
If there is anything else about online marketing or any online advertising strategy you think would be helpful, please let me know.
---