Video marketing is an essential tool for any business or individual looking to grow their audience, increase website traffic, and increase conversions. Creating professional-quality videos is no easy task, but it's possible with the right tools.
In this article we cover 8 free online video editing programs that provide an easy-to-use solution that can be used by anyone from beginners to experienced video editors. 
The online video editors listed in this article will all help you create professional videos quickly while saving on the cost of expensive software programs. They are all free to use, but may have premium upgrades or additional features available at cost. These premium versions can offer more advanced editing tools and functions to help you create the perfect videos for your brand or website. While there is a cost associated with these upgrades, they can be a great starting place for those just getting into video editing. Not only do they provide an easy-to-use solution, but they also come with helpful tutorials and support that will help you quickly become an expert in creating professional quality videos.
To produce high-quality videos that tell your story, engage your audience, and effectively promote your brand or business, here are 8 of the best options available:
1. Canva's Video Editor
Canva's video editor is a free, online video editor that supports drag-and-drop basic editing and real-time collaboration features like resize, trim and crop.
Canva's free video editor is user-friendly and intuitive, helping you to quickly turn ideas into engaging videos.
The platform allows for full customization of the video with a variety of font styles and colors, graphics, audio layers and more.
Useful tutorials are available on their website to help users get comfortable quickly.
They offer royalty-free images and video clips to choose from which can be combined with your own content.
Advanced editing features such as speed control and a green screen are also available at no extra cost.
2. VEED
VEED offers a free online video editor with drag & drop editing, free templates, automatic subtitles, and much more.
VEEDS offers an extensive library of effects, filters, and text animation to enhance your videos.
Users can create interactive videos by adding quizzes or forms with just a few clicks.
Editing options for masking, cropping, and adding transitions between clips are easy to use and make the editing process faster.
The platform allows you to upload multiple video files at once to easily combine them into one video.
You can add voiceover narration to your videos with their built-in recording tool.
3. Clipchamp
With Clipchamp's easy drag-and-drop video editor you can create amazing videos with pro features and designer video templates without any downloads.
Clipchamp's free video editor offers advanced graphics and animation capabilities, allowing you to create sophisticated videos.
It supports all popular video formats and provides a wide range of compression options for easy sharing.
The platform is integrated with Dropbox and Google Drive for quick file transfer between multiple devices.
You can easily collaborate with others on shared projects by inviting people to make edits or comment on your work.
Clipchamp also allows you to add custom text and watermark logos to your videos.
4. InVideo
InVideo provides an easy-to-use online video editor for creating professional-quality videos in minutes.
With InVideo's free editing software, you can access robust features like adding music, photos and texts to your videos.
The platform also allows you to record voiceovers directly through the editor.
You can use their AI-powered auto crop and auto zoom technology to automatically adjust the size of your videos to fit any platform.
A collection of ready-made templates make it easy to get started quickly with your project.
InVideo's smart resizing feature ensures that your videos look great when uploaded in different resolutions or aspect ratios.
5. Kapwing
Kapwing is voted the internet's #1 free video editor with a rating of 4.9 on Google reviews from 1,650+ reviews and supports powerful video editing features.
Kapwing's free video editor has an intuitive user interface with powerful tools for creating stunning videos.
It supports a wide range of file formats and offers advanced editing controls for finer control over your results.
You can add animated text, titles, images, and GIFs to give your video more pizzazz.
Kapwing also offers a library of free sound effects and music tracks to help you achieve the perfect soundtrack for your creation.
Their real-time preview feature allows you to see what your project will look like before it is saved or shared online.
6. Visme
Visme offers a free online video maker with access to create professional quality videos without hiring a professional designer.
Visme's free video editor allows you to easily drag and drop objects and media files into the timeline for quick editing.
You can also enhance your videos with their library of visuals, shapes, backgrounds, audio tracks, and fonts.
Their video speed controls give you the power to speed up or slow down your clips, creating interesting effects and transitions.
The platform offers a wide range of animation options like animations, fades, jump cuts and image wipes to bring your videos to life.
With Visme's free video editor, you can save your creations as GIFs or animated HTML5 files for easy sharing online.
7. Adobe Express
Adobe Express allows users to create and edit videos for free using their online video maker with instant publishing capabilities to share for any digital destination.
Adobe Express's free video editor lets you quickly combine photos and videos into one stunning movie.
The advanced editing tools allow you to add special effects, transitions, soundtracks, and voiceovers.
You can choose from a library of music tracks to create the perfect soundtrack for your project.
You can also apply filters and adjust image color with the ease of a few clicks.
Adobe Express also supports several popular file formats, so you don't have to worry about compatibility issues.
8. FlexClip
FlexClip is a free online video editor and maker that you can use to create videos with text, music, animations, and more effects without any downloads or accounts needed.
FlexClip's free video editor has an intuitive drag and drop interface for easy editing.
You can customize your storyboard with a library of pre-made animated titles, transitions and music tracks.
With the Timeline Editor, you can split or trim your clips, add audio and adjust speeds.
A new feature allows you to convert your text to realistic AI voices quickly!
FlexClip also has a voiceover feature that allows you to record directly into the video editor.
The platform supports several file formats as well as photo and video uploads from popular services like Instagram, Youtube, Vimeo and Dropbox.
Noteable Online Editors We have Found since we originally posted this article:
ssemble
Ssemble is an online audio and video editing app that allows users to create and share their work with others. It is a relatively new app, but it has already gained a lot of popularity, with over 1 million downloads.
Ssemble is easy to use, even for beginners.
The interface is clean and intuitive, and the app comes with a variety of tools and features that allow users to create professional-quality content.
One of the things that sets Ssemble apart from other audio and video editing apps is its focus on collaboration.
Users can easily share their work with others, and they can also collaborate on projects together. This makes Ssemble a great tool for businesses, teams, and individuals who want to create and share content together.
Overall, Ssemble is a powerful and versatile audio and video editing app that is easy to use and fun to play with. It is a great option for anyone who wants to create and share their work with others. 
In Conclusion
Investing in video marketing can be a great way to reach new audiences, engage with them, and ultimately increase conversions. There are many software programs available out there, but the 8 free online video creation software listed in this article provide the perfect solution for those looking to get started in creating professional videos without breaking the bank.
Have you used any of these free online video editors? What are your thoughts? Leave a comment about any other free online video editors that you may have found!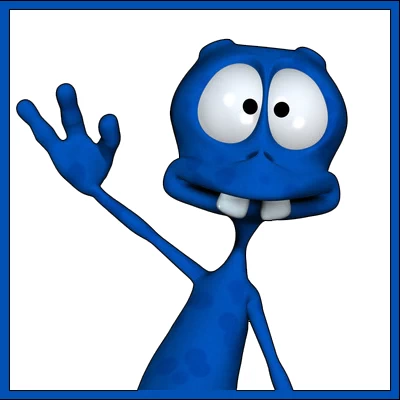 About the Author:
The SEO-Alien is a project started in 2009 regarding all things online marketing. The site started out more of a diary of predictions, suggestions and references to things I frequently used for online marketing... before social media marketing was even an option.
I hope you find the information and tools presented here useful and something worth sharing with others.
If there is anything else about online marketing or any online advertising strategy you think would be helpful, please let me know.
---