Knowing the difference in having a 404 error, or a 301 redirect will tell you everything you need to know about what plugin is best used to fix it.
Understanding what has caused either a 404 or a 301 is the fist step to the solution, so to be sure you understand the differences.
A 404 error implies that the requested URL may be available again in the future, but not necessarily with the same content.
There are many times that you may feel a post is outdated and you delete that particular post or page, but here is the problem.
If you created any links on the SERP, Social Media or had that post in any way leave a footprint with a backlink to that post, when people click it, they get a "ERROR 404: PAGE NOT FOUND." error.
On the other hand, a 301 Moved Permanently redirect is used when a requested resource has been moved permanently to a new URL and any future references to this resource should use one of the returned URLs.
Most common reason for this for WordPress users is if you changed the permalink structure for you urls.
The Importance of knowing the Difference.
If you mistakenly or unknowingly changed the permalink structure, then redirect all of your legitimate pages and posts to your home page, (or whatever link you have used for the redirect),no-one will ever see that post, as they will be redirected.
Here are a few suggested plugins for a solution I hope will help.
How to Fix "ERROR 404: PAGE NOT FOUND" on WordPress
There are several tutorials that will show you how to find your 404 Errors and how to fix them using Google Webmaster Tools, however, there are plugins that allow a much simpler fix for WordPress users.
Here are 3, choose one that best fits your needs! (Thanks to Gregg Housh, "The Website Makeover Guy" for the first two suggestions that he recommends over the 3rd.)
---
WordPress Plugins to Fix "Error 404 Page Not Found"
1) Install the 404 Redirected Plugin: 404 Redirected allows WordPress admins to have control over their dead links and redirects from inside the admin panel. 404 Redirected records all URLs that users have visited and allows the admin to easily create 301 and 302 redirects to valid pages on their site. Redirects can also be created based on the best possible match for the URL the visitor was most likely trying to reach.
You can get more information on the 404 Redirected Plugin for WordPress and download it from HERE.
---
2) Install the 404-to-start Plugin: Send 404 page not found error directly to start page (or any other page/site) to overcome problems with search engines. With optional email alert.
You can get more information on the 404-to-start Plugin for WordPress and download it from HERE.
---
3) Install the Link Juice Keeper Plugin! This plugin helps you to keep the link juice by redirecting all non-existing URLs which normally return a 404 error to the front blog page using 301 redirect.
All that means is instead of the viewer getting the "ERROR 404: PAGE NOT FOUND.", they will be automatically re-directed to the homepage of your site, keeping the juice!
You can get more information on the Link Juice Plugin for WordPress and download it from HERE.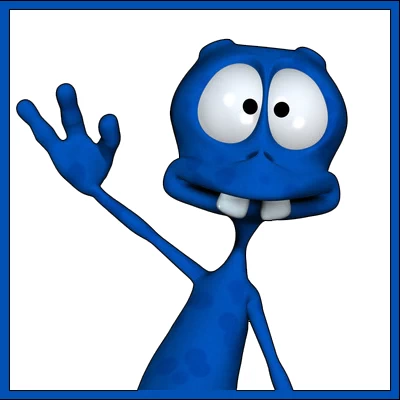 About the Author:
The SEO-Alien is a project started in 2009 regarding all things online marketing. The site started out more of a diary of predictions, suggestions and references to things I frequently used for online marketing... before social media marketing was even an option.
I hope you find the information and tools presented here useful and something worth sharing with others.
If there is anything else about online marketing or any online advertising strategy you think would be helpful, please let me know.
---