If you are looking for a free Twitter management tool to delete tweets, here it is.
A Twitter tool that will not only delete tweets by dates, but this Twitter management tool does a whole lot more!
Looking for a twitter tool that would delete all the tweets from an old Twitter account I discovered Circleboom.
We had a client who quit his business in 2011, and now 10 years later decided to re-open. Fortunately, we still had his twitter account that has thousands of followers, and a "Joined in 2011" stamp for credibility.
What was not helping his credibility were all of those old tweets from 2011 that were not only outdated, but (for the most part) were all dead links. Those tweets we pointing to website that were not current to date, or no longer even existed.
That is where Circleboom made it so darn easy to delete old tweets! So If all you are here for is to find a free Twitter management tool to delete tweets, then start here -> delete your tweets,  (no credit card is required for the free-tier).
However, there is so much more that circleboom can do to help you grow twitter followers, get rid of the fake/spam followers, help you understand your Twittersphere, and ultimately expand your Twitter influence.
I recently wrote a review of Circleboom on Capterra (a software review site) and have been given a referral link to share with other Circleboom users through the Capterra Reviewer Referral Program. The first five people who write a high-quality review on Circleboom using my link will receive a $15 gift card from Capterra!
https://reviews.capterra.com/new/229793?utm_campaign=ref-cr_1290135
When the SEO-Alien joined the free tier of Circleboom to delete tweets, we were not aware of the full capabilities of this social media management tool, but it did not take long.
After deleting the tweets from this old twitter account, we took little time and clicked through the Circleboom dashboard and found some pretty cool features. In fact, there are so many features there is no way to cover them all here, so let us go over a few that we found extremely beneficial.
Important to note is that Circleboom has two sides. They have the Circleboom |Twitter side, and they have the Circleboom | Publish side. You will also find options for Facebook, LinkedIn, Google My Business, Instagram and Pinterest. Reason to bring this up is because even though we signed up for the Twitter side, you still get some of the features of the publisher for free!
 7 Benefits of the Circleboom Twitter Management Tool
1. Connect Your Websites Feed to Circleboom
Automate your social media posting with RSS feeds. Auto-post to Twitter, Facebook, Google My Business or your LinkedIn account/page by adding RSS feeds. In this case, we added our Twitter account and it has several options that you can set it for (image below). With the free version you can add one RSS Feed, we decided to add our own.
2. Find Relevant Content to Share
This one is a huge time saver. Easily find interesting content to share with your followers by adding your interests to the 'Discover Articles" section in the Publisher (image below). By clicking on an article from a plethora of article choices that fit your interests, you can then easily share that article to any of your social media channels.
3. Unfollow Fake/Spam Followers
One of the many equations that have an effect on your social media score is not only who follows you, but who you are following as well. Finding and eliminating the fake/spammy twitter profiles you are following can be a time consuming task, but not with Circleboom.
4. Find Followers You Are Not Following
If you have any amount of followers, finding followers that you have not followed back can be another time consuming task on Twitter, but again Circleboom makes it simple. In this example, in the image below, we set it to find only the blue checkmarks (verified accounts) that we were not following back. Turns out there were quit a few.

5. Find Influencers and Relevant People to Follow
Finding people to follow based on interests is a big part of Twitter. Circleboom offers a variety of search tools for growing your twitter account(s). For example, in the image below, is a search for 'Circleboom' and we followed everyone on the list.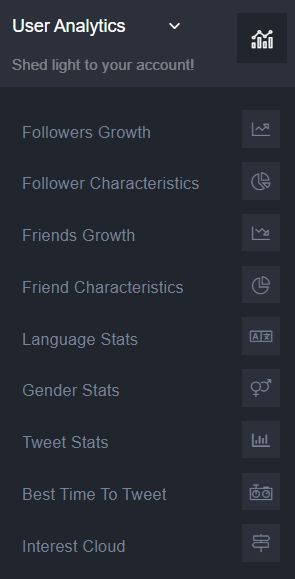 6. Twitter Analytics
Get insights about your Twitter account including growth stats, your tweet stats, best time to tweet, your interest cloud (image below) and much more to you better understand your Twitter growth and your Twitter followers.
Our Interest Cloud
(click image to enlarge)
7. Great Customer Support
What good is any product if you are unable to get support when you are need of it. Circleboom has that covered as well!
After we upgraded to the paid account, for whatever reason we were unable to load more that one account. I contacted Circleboom from their Twitter account and within minutes they were on the case and had fixed the problem quickly.
Looking for tutorials on how to use all these features? No worries there either. Circleboom has a huge online library of tutorials that will help you better understand and use all of their features.
Circleboom History
Circleboom LLC is a US-based company based in NJ, USA, and was founded in March 2019 to address the needs of social media users in managing and growing their accounts. The first product, which was evolved into today's Circleboom Twitter, has been praised by many for its simple and intuitive design while being trusted by the world's leading companies and organizations. In June 2021, we launched Circleboom Publish offering our users a time-saving tool where they can efficiently manage their all social media accounts in one place.
To Sum It All Up
Circleboom has an abundance of useful tools that will help you manage your Twitter account. Everything shown here is available with their free tier, although some aspects of it are limited.
Whether you are wanting to start using a Twitter management tool, or you are looking for a better one, Circleboom has all the tools you will ever need to manage your Twitter account.
Choose Where You Would Like to Start
(no credit card is required for the free-tier)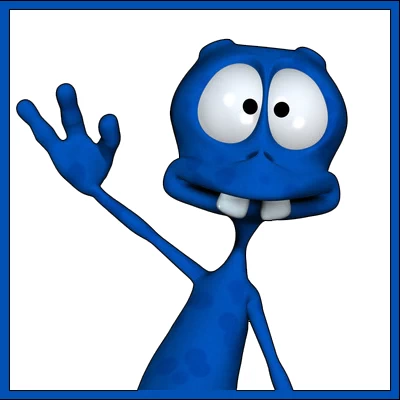 About the Author:
The SEO-Alien is a project started in 2009 regarding all things online marketing. The site started out more of a diary of predictions, suggestions and references to things I frequently used for online marketing... before social media marketing was even an option.
I hope you find the information and tools presented here useful and something worth sharing with others.
If there is anything else about online marketing or any online advertising strategy you think would be helpful, please let me know.
---