Domain authority (DA) is a search engine ranking score that reflects a website's ability to rank on search engines.
It is based on data from various sources, including MOZ, and measures the quantity and quality of links to a site. 
As a website owner, digital marketer or webmaster, you have probably heard the term "Domain Authority" before and some geeks are always suggesting you to increase it. But you have no idea what it really is and how to increase it.
Then you have come to the right place, because in this article you'll learn everything you need to know about the importance of Domain Authority and how to check DA. Read on to learn what Domain Authority is and how you can increase your website's DA score.
What is Domain Authority?
Domain Authority, better known in the SEO world as DA, is a scoring that foresees the probability of a website ranking in search engine results. It quantifies the ability of a domain to appear on search engine results pages (SERPs).
Domain Authority, originally developed by MOZ, is an analysis of a domain's ability to appear in SERPs compared to other domains in its niche. It uses the machine learning model to accurately predict the DA value.
Domain Authority considers over 40 factors to rank a website. The most important factors considered in predicting the DA score are the number and quality of backlinks your domain receives.
However, you need to keep in mind that this is absolutely not a ranking factor taken into account by GOOGLE, nor does it have any impact on your ranking.
Although DA is not considered by GOOGLE when ranking a domain, it is still an important metric to consider when optimizing your website for search engines. It is equally important to predict your domain's ability to receive organic traffic.
It is a noteworthy indicator for analyzing your domain's performance compared to others in your niche. It correlates with your SERPS. Straightforwardly saying, increasing your DA score will not improve your SERPs ranking in any search engine.
The DA score ranges from 1 to 100 and the higher the score, the higher the DA of that domain. Following its algorithms, it is easy to get a higher score if you are already on a lower ranking and difficult to get a higher score if you are on a higher ranking.
How is the Domain Authority calculated?
As mentioned earlier, the DA score is calculated by taking into account more than forty factors according to the MOZ algorithms. On a scale up to 100, with a higher score indicating more DA, the most important factor is the website's backlinking game.
The Domain Authority Score mainly depends on the quality and quantity of your website's backlinks. Of the 40 factors that DA evaluates, some are explained below.
Link Profile
As the name suggests, link profile is the factor that evaluates the overall linking of the website. Under this factor, both the internal and external links to and from a website are examined. For instance if you are receiving quality links and links to high quality websites, your link profile will be strong and help you get more points.
MozRank
This factor takes into account which and how many websites you link back to. In other words, MozRank takes into account the quality and quantity of linking websites.
MozTrust
As the name suggests, this evaluates the trustworthiness of your linking websites. The more credible the website you get a backlink from is, the higher your MozTrust factor and eventually your DA score will be.
Root domains
Under root domains, how many different websites your domain is rooted on is taken into account. It is important to get backlinks from different domains because the number of backlinks from different websites contributes to the scoring of the root domain. However, a root domain only has a score if you are linked to from a domain, no matter how many times.
How can I increase my Domain Authority?
Now the question arises, how to increase the Domain Authority of your website or what you can do to increase your DA score? But before you work on increasing the Domain Authority of your website, you need to evaluate the present DA.
To check DA of your website, you can use a free tool and stay informed for any updates. Domain authority checking tools are very helpful in determining the score of your website DA. Once you know what the DA of your website is, you can plan what actions are needed and to what extent to increase the DA value.
According to Moz, the best thing you can do to increase DA score in a positive way is to focus on SEO, specifically on the backlinking strategy. As mentioned earlier, DA revolves around the backlinking structure of a website. The quality and quantity of all links to your website affect your DA.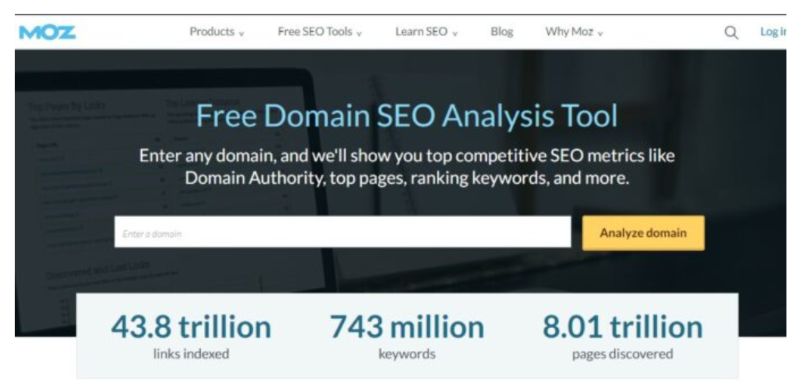 Search engine optimization, on the search engine optimization includes all the efforts made to rank your website higher in the SERPs. SEO also includes working on the backlink factor of the website. So when you work on your SEO, you are ultimately working to improve your domain authority.
Remove Spammy links and Get Quality Backlinks
Backlinks are actually the backbone of domain authority. However, it is not like you will have a good DA score if your website has numerous backlinks from a few mediocre websites without a single credible site.
It is not only the quantity but also the quality of the backlinks that matters, because you cannot score well with links from spam websites. If you get backlinks from spam websites, it will not increase your score on DA, but decrease it and also have a negative impact on your website's ranking.
Therefore, check your website frequently and look for bad or spammy links. Therefore, work on getting links from high quality and credible websites to improve your DA. High quality backlinks from high authority websites will help you get a higher Domain Authority Score.
Publish Linkable and Quality Content
Content is king, there's no denying that, also the overall performance and ranking of a website mainly depends on the quality of the content. Before publishing content on your website, you should check if it is of good quality.
If you publish useful and high-quality content that attracts readers' attention, you should mainly focus on improving your DA. Because if your content is read and shared frequently, it must attract the attention of authoritative websites and they will eventually link to your high-quality content.
Work on internal linking
Inbound links also play a big role in increasing the domain authority of your website. Your website's internal linking structure contributes to trustworthiness while reducing bounce rate.
When your audience finds more readable and useful content on your website through internal links, it attracts the attention of search engine bots. They will rank your website as trustworthy and credible, which leads to higher authority.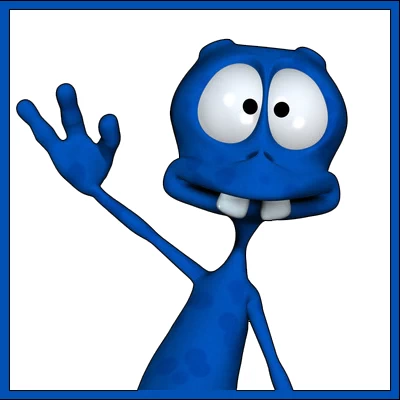 About the Author:
The SEO-Alien is a project started in 2009 regarding all things online marketing. The site started out more of a diary of predictions, suggestions and references to things I frequently used for online marketing... before social media marketing was even an option.
I hope you find the information and tools presented here useful and something worth sharing with others.
If there is anything else about online marketing or any online advertising strategy you think would be helpful, please let me know.
---