Link building tactics that work have changed over the last decade drastically.
Now, it is more challenging than before, yet it is still impactful for ranking.
Hence, link building is vital to rank up in the SERP.
This article will list my top tactics to get good quality backlinks. All 5 of these tactics respect Google guidelines and will not harm your website.
Link Building Tactic #1:


Branded Link Building
This tactic will only work if you or your client is an established business and has been on the web for a while.
How it works:
As you can tell from the name of the tactic, we are looking for brand mentions on the web. Let's suppose the name of my company is, Joseph Inc, and my company isn't new. I need to look for websites that mentioned me but did not link to me. Go to Google, type your company name, and start looking. Similarly, you can use a tool like Ahref to do so.
After finding many websites that mention your brand, but do not link to you, ask them nicely if they will link to your site.
---
Link Building Tactic #2:


Competitive Branded Link Building
This tactic uses the same process as branded link building but to a competitor.
How it works:
First, you need to gather a list of competitors. From my experience, the best competitor is related to your business, obviously, but they shouldn't be out of your reach.
For example, if you have a local restaurant business, McDonald's would not be the ideal competitor. Instead, you should look for a smaller competitor like the best local restaurant in your city or other cities.
After acquiring the competitors, look for them on Google, find websites that link to your competitors, and ask yourself, how did they get this link? Can I get it too? I call this the link-building mentality. You should always have it when analyzing your competitors. If they have a bad link that will not help our SEO efforts, then we don't need them. Think of it like when you buy groceries, you always pick the best of the best. That's what you need to do while analyzing your competitor's backlinks.
---
Link Building Tactic #3:


Help A Reporter Out
Also known as HARO. This platform is a crossing point for experts such as yourself or your client and a reporter seeking the expert's knowledge.
How it works:
After creating your account as a source, you will receive three emails a day, and on each one, there are a bunch of topics:
With any luck, you will stumble upon a topic that you are an expert on, and follow these tips when writing your reply:
► Check the emails as soon as they come out.
► Be to the point.
► Follow their instructions and answer all questions they are asking.
► Be respectful and thank them for their time.
HARO is one of the best places to get natural, good-quality links that your competitor cannot reach.
---
Link Building Tactic #4:


Guest Blogging
This tactic is a bit saturated and my least favorite, but it still works if you are persistent and try to build relationships before asking for the guest post.
How it works:
First, you need to find websites that accept guest posts and are relevant to you. Go to Google and type your main topic's keyword or phrase + "write for us" OR "guest post" and start looking for ways to contact those websites. Most of them will have their emails on the Write for Us page.
This tactic aims to pitch topics that have not been covered on those websites. If they agree, write an article and send it to them with a link inserted in your article.
---
Link Building Tactic #5:


Broken Link Building/Skyscraper
This is the last tactic and, personally, my favorite one. The only downside is that it requires a tool like Ahref or Majestic.
How it works:
Using a tool, you need to find 404 pages on a big website that has attracted many links in the past. This is usually the most challenging part. Next, we need to go to one of my favorite tools, which is https://archive.org/web/. This tool allows you to find the old content on a dead page. Like traveling in time. Cool, right? After finding the content, we need to write an improved version of what was in that article
The last step is pitching our new updated article to the site that is linking to the dead page. Again, this is relatively easy using a tool. But, without one, it might be difficult.
---
Summary
Regardless of how difficult link building has become, there are still many tactics that work. Putting the work in consistently is key. While link building feels like more effort is required than most SEO strategies, it will be rewarding and last for the long term.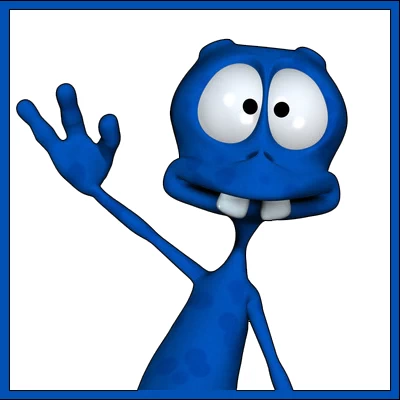 About the Author:
The SEO-Alien is a project started in 2009 regarding all things online marketing. The site started out more of a diary of predictions, suggestions and references to things I frequently used for online marketing... before social media marketing was even an option.
I hope you find the information and tools presented here useful and something worth sharing with others.
If there is anything else about online marketing or any online advertising strategy you think would be helpful, please let me know.
---