Within the area of Search Engine Optimization, link building plays a vital role in hoarding the necessary viewers to a given website and helps to organize traffic over a website.
Every brand, company, or organization today is engaged in having backlinks on other websites to link back to their websites, hence increasing the reach of their website considerably.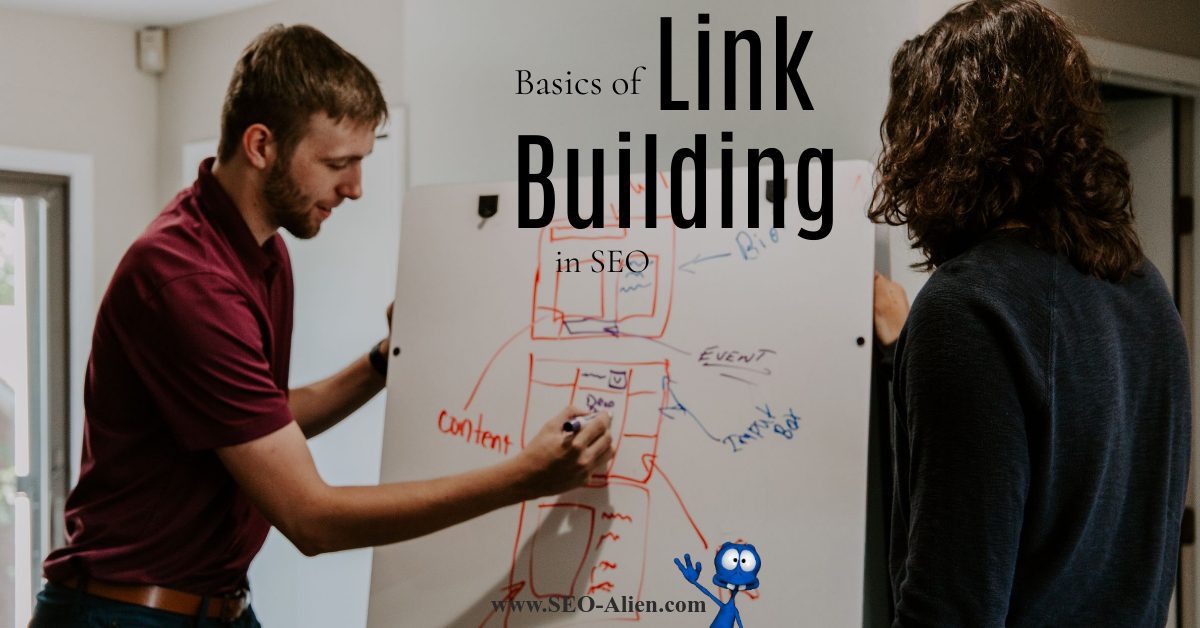 Link building has become an essential aspect of marketing in the online mode. It is generally seen that companies and organizations that indulge in the basics of link building are the ones that secure their sales in the long run.
Almost every other day, one might come across specific changes that have taken over on the internet. Because of these constant changes, it becomes crucial to keep your website updated accordingly to enhance your reach worldwide.
As the need for authentic content increases worldwide, it becomes vital that you design and grow your website thus. In this article, we shall look at the niches of link building in a very easy-to-understand way. So, let's get started!
What do you mean by link building?
Link Building essentially refers to the idea of having other websites carry a link to your website on their webpage that will link back users to your page accordingly. It is a helpful tool that can be of immense use to boost your sales considerably if harnessed with expertise. It includes the idea of creating a hyperlink or simply a link that helps users to navigate between one website and the other.
Building up such backlinks is one of the most primary aspects that come under the umbrella term, Search Engine Optimization or simply, SEO. It is a way of upholding your website before Google as one that is worthy of being cited. A website that has a significant number of backlinks can easily secure an upper hand when it comes to rankings over the Google webpage.
If you can make your website worthy of a citation, you might even find many SEO links that you didn't ask for, citing your website! This should necessarily be something that one ought to strive for when it comes to creating a well-established network on the internet. One may also achieve this by making their website filled with unique content worthy of being showcased to the world.
How can link building be beneficial to your business?
Other than improving the rankings of your website over the Google platform, link building can be of various other advantages, too, if harnessed with expertise. Link building is not a standalone activity but is instead intermittently linked to the multiple aspects of your organization. Based on the insights shared by escaperoomdotcom which is a comprehensive directory website for escape rooms, let us take a look at the various ways in which link building can benefit a business considerably:
Building relationships to help promote your business – Link building can help your company or organization build up a healthy relationship with other relevant web pages and websites over the internet. Building upon a good relationship with relevant websites shall help you in extensively promoting and publicizing your website over the online platform with greater efficiency. Apart from securing a backlink to your website, it shall also help you know to get to know the various vital influencers working in your industry. It shall, in turn, essentially help promote your business as highly trusted and regarded before viewers. Often one may even end up building an excellent relationship with a journalist, for instance, which in turn will facilitate the growth of your business in the long run.
Send out a referral link – When you can successfully secure a backlink from a very famous website or webpage, the chances are that viewers shall also open your website more significantly than before. As more and more people get to know about your website and open it up through the backlink, it shall considerably help you to make your company or organization known to people from all over the globe. Even though not everyone will make use of your website almost immediately, it would at least make your website known to them, which is itself a massive step to promoting your business online.
Build upon your brand with greater efficiency – Giving more time to ensure that you harness the necessary SEO tools to have a good backlink built is very important to promote and increase the reach of your website. It shall help you build up your brand's face with greater authority and higher efficiency. Creating excellent and attractive content on your website is equally crucial to have a good link-building strategy. With more attractive and eye-grabbing content showcased on your website, you certainly shall have a greater chance of securing a backlink from a well-known company or organization, who shall then regard your company's website as one worthy of a citation.
Follow and no-follow links.
Even though both follow and no-follow links help connect to external content, they are widely different for their varied purposes and usage.
Follow links are those kinds of external and internal links that provide the necessary backlinks to your website to help increase the reaches of your website considerably.
One can quickly identify no-follow links from the URL itself that carries the code 'no-follow' in it. As one can understand from the link itself, these links ask the search engines not to follow the website or web page directly. Websites that are linked by a no-follow link essentially do not benefit from them.
Find the target audience for your link.
The next important step that you need to focus upon is finding out the target audience you wish to reach by using your link. You must make only those people connect with your website or web page whom you deem genuinely interested in your content. It is of no use to jam any form of an unnecessary audience to your website! Contacting random people would be of no help to you when it comes to promoting your page, as the response rate in such cases is often very low. It shall therefore do you more harm than good by puncturing your reputation.
Before looking out for relevant companies and organizations for your link-building process, you need to have a rough idea of who you wish to target by using your link. The next important thing that you need to do is make people attracted to your website. There are a few significant ways in which you can do this, which are as follows:
Relevant news headlines and updates
Make your content funny and entertaining for people to go through
Take up controversial topics that you may talk about on your website to make it unique and interesting
Opting for data visualization by way of your content
Go for creating long-form and extensively detailed content produced in an easy language.
The next important thing that you need to do is look for relevant companies and organizations for a backlink. The companies and organizations that you choose to get a backlink should be related to your company's content. For example, if your company's website posts content related to travel, you should keep an eye out for companies like the following:
Travel bloggers and vloggers
Tour and travel companies and agencies
Travel guides
Tourism departments of respective regions
Travel podcasts, etc.
In this way, you can quickly start researching the relevant websites and web pages that shall help you promote your company. It is essential that you study in detail the relevant companies and whether it will be possible for you to secure a backlink from them.
How to find a link target?
Now, let us talk about the various ways to find a possible link target for your website.
Find out the relevant bloggers that are relevant for your content.
Amidst all the possible ways that you can do this, the easiest one remains to search on Google in the lines of "list of …." It is a pretty easy way to get all the information that you require. Almost always, users shall find the list that they are looking for with greater ease and efficiency. You need to keep track of all the URLs of the web pages showcased in this list.
Then, take some time out to go through and do detailed and intricate research of all of these websites one after the other. If you find any of these to be relatable to the content you produce, make sure that you find out the exact contact details and keep them with you.
Find out more about each of your targets.
Spend as much time as possible to ensure that the websites and web pages you have found are relevant for outsourcing your content. One can do this by getting to know more about the bloggers that you are hoping to target. Go through their websites, and read the kinds of content that they have on their website. Keep your eye open for all the things your targeted company appreciates and what it does not. It shall thereby be of use to you as you create content to attract your targets judiciously. Going through the social media pages of your target might also help you get to know the company or individual better.
Find out contact details about your target. After judiciously finding out which websites or web pages are relevant to your company's content, the next thing that you need to do is find out the contact details. Although it might seem an effortless thing to do, there are a few tips and tricks to make this process easier and faster:
1) Check out the header and footer of the website or webpage.
More often than not, companies and organizations are seen to keep their contact details enlisted on their header or footer. So, you better check these parts of the website first! If you cannot find the contact details of the company or organization in any of these, it may good for you to check the 'About' page on the website. Many times, companies may even keep their contact details in such areas. So you might take a look at the 'About' page too!
2) Check out the social media accounts of the webpage that you are targeting.
You may often find that bloggers upload their contact details on the various social media accounts that they might have. Search the niches of the social media accounts of your target company, and you might be able to seek out the necessary contact details.
Why do you need to prioritize your link targets? How to do it?
Now that you have a clear and proper list of all of your relevant link targets, you must work your way to prioritize the ones that you have found out. It might be beneficial to you to form separate groups out of all the link targets that you have found out so far. It shall thereby help you to work towards outreaching your content in an organized and systematic way.
Some of the ways in which you can prioritize your link targets are as follows:
i) Use Domain Metrics like Domain Authority
ii) Use the bloggers' influence, like the number of Twitter followers, for instance.
iii) Link together relevant and relatable content on the internet.
Let us now take a look at each of these in a bit more detail.
i) Using Domain Metrics
Domain metrics help to efficiently measure the values of each link alongside the importance of link targets. Various domain metrics are available that can help you judge and assort how strong a given domain is and how much use it shall be to you when it comes to growing your influence over the internet. There now becomes a need to narrow down your long list of target links judiciously so that you are only left with the strongest influencers to help enhance your reach over the online platform.
ii) Make judicious use of bloggers' influence.
Having many influential bloggers to share your content can do you wonders to increase the reach of your website and make your content grow over time! As you have more and more well-known bloggers share your content on their profiles, many more people shall considerably come to know about you with greater efficiency. Please go through the social media accounts of various influential bloggers to find out more about their influence on the internet. Even having journalists working at different top newspaper companies share your content shall also do you good.
iii)The ways of linking together websites and webpages
It is the place where manual searching plays a key role. While going through all of your potential link targets, it is equally vital for you to judge and determine how likely they are to link your content to their web pages or websites. As you do this research with caution and precision, you should be able to narrow down your list of influential bloggers to having only those who are:
1. More likely to link to your content
2. Possess considerably high domain metrics
3. Comprises of a good number of followings
These are the necessary qualities that you need to look for in bloggers that you contact to enhance your reach over the internet. Now that you are done with a good list of influential target links, it is time enough for you to contact them.
How to contact bloggers or journalists properly?
It would be best for you to keep in mind that the journalists and bloggers you are hoping to contact to outreach your content are probably quite busy people. The message you send out to them should be detailed enough to let them know why you are contacting them and not be too dragging. The few points that you should keep in your mind while you write the message are as follows:
i) Let them know why they should care about your content (talk about your company and what it does).
Please engagingly talk about your company to not let them be struck with boredom as they read it. There are high chances that the blogger you are contacting also works in your industry and knows a great deal about it. It might therefore be of help to you if you could go through their blogs beforehand and link whatever you say about your company and the work it does to it. Remember to be authentic, unique, and engaging as you do it.
ii) Let them know (or request them) what you would like them to do for you and your company or organization.
It would be best for you to convince the respective blogger to indulge in doing what you wish for them to do. What you wish for them to do is always not related to creating a simple link for your content. Often, it might be about sharing your content up on social media accounts like Twitter, Linked In, etc. Offering to write guest post articles for the respective blogger you are targeting might be a great way to have your work done efficiently.
iii) Portray your genuineness and let them not think of you as a random spammer.
Famous bloggers receive many emails every day asking for backlinks, which makes it essential for you to stand out in the crowd if you wish to be successful. Customize and personalize your message in a way that makes the blogger have a decent impression about your company to make them go ahead and open your email. You may do this in any of these ways:
1. Use the name of the blogger in your message
2. Make your subject line short and catchy
3. Mention the specific qualities of your website
4. Have a proper email signature to use
5. Write and send the message from a genuine email address
6. Drop-in your location in the message (if relevant).
Wrapping it all up:
Now, as you have gone through all the various details about link building, it is time enough that you go ahead and have one curated for your company's website!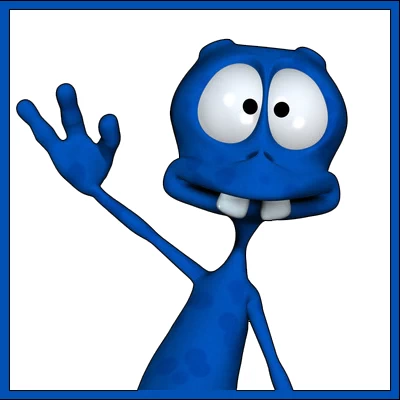 About the Author:
The SEO-Alien is a project started in 2009 regarding all things online marketing. The site started out more of a diary of predictions, suggestions and references to things I frequently used for online marketing... before social media marketing was even an option.
I hope you find the information and tools presented here useful and something worth sharing with others.
If there is anything else about online marketing or any online advertising strategy you think would be helpful, please let me know.
---