For your website to get to the top of the Search Engines, your website has to essentially have a foundation that is "prepared" to be detected and well-received by the Search Engines algorithms.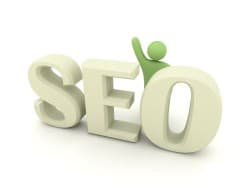 Because of the high amount of browsers visiting Search Engines such as Google and Yahoo, a new form of process was developed to make full use of the pros and avoid the cons of the algorithms used by the Search Engine companies. This process of preparation is called Search Engine Optimization (SEO).
As the amount of articles and data grows each day, Search Engines play a more vital role in keeping order in the World Wide Web. This has encouraged increasing numbers of people with something to look for to rely on search engines more. It simply is now a fact that you can find information faster if you use a Search Engine.
"When it comes to researching a product or service, many people will look for a business on Search Engines first… before a Social Media Site."
Even though Social Media Sites like Twitter and Facebook have millions and millions of users, only having a Twitter Page and/or a Facebook page may not be the answer to more traffic. You will find out that close to 90% or more of most visitors to any website will come from Search Engines.
You must consider that your customers are not just searchers or social media users. They're both — using search and social media to find what they're looking for online. When it comes to researching a product or service, many people will look for a business on Search Engines first. Then, when they find the business, they'll check the website to see if that business has a Facebook Page or an account on Twitter.
If your potential customer goes to Facebook and see that 20 of their friends also like the same business, they will immediately feel more comfortable and will be more likely to engage with that business. The same process occurs on Twitter. When a person sees his or her trusted followers already engaging with a business, it acts as an unspoken endorsement. To make the best impression possible, you'll want your business to be prominent in search and popular on social media.
Say No to Black Hat SEO Techniques
Unfortunately, unscrupulous SEO's have also devised ways to cheat the algorithms of search engine to keep themselves on top with low quality or even misleading content. Google, Yahoo and other search engines have fought back by using even more complex algorithms to filter the junk and garbage out of their engines.
To properly optimize a web page, please follow the following steps:
Optimization should be part of the design. To properly optimize a web page, it should be considered as part of the design process. It should not be treated as an afterthought after the fact. This will lead to shoddy worksmanship and create unnecessary strain in the browser looking for relevant data.
Each web page must be optimized. That is to say, each web page must be unique, with their own content, titles and tags.
It's not just the Search Engines. Don't create a site specifically for search engines alone. Most people who start out this way create a site that is unwieldy and has bad grammar. Most browsers pass over unprofessional sites with poor copy.
Keywords. Make sure you have a list of terms you want placed in the page. Also consider that the keywords relevant to page 1 stays in page 1 while page 2 keywords stay in page 2. This is to make sure each page is unique in its offering, avoiding redundancy.
Place your keywords strategically in the following areas:
Page Title – This is one of the most important places to put your keywords
strong>Meta Tags – Though not as relevant to the Search Engines as they were several years ago, the Search Engine Spiders will still look for them to make sure your page is complete.
Body – 3-4% of your articles words should be your keywords.
Headings – The title of your article when using WordPress will automatically be added</li
tag
For sub-titles, get in the habit of using h2-h5 tags as well that also have your keywords, but re-arrange them so they flow differently, but still read right to a person reading that article.
Images – Probably one of the most neglected thing people do is not properly add the 'Alt Text', 'Title', and 'Description' to images. The Search Engines will look for those and if you are lazy and do not add them, in the eyes of Google that article will appear sloppy. 
Bullets – Search Engines will read bullet points. Be sure that they have keywords in them as well.
Links -Search Engines will read the "title" to your hyperlinks. Be sure they are relevant to where you are sending people.
Install Google Analytics
If you want Google to know your website is 'alive', do not submit it to Google, simply install Google Analytics. This is the fastest and safest way to let Google know about your website.
High quality website typically rank well in the search engines partly because more and more people recommend it to others via word of mouth, email, instant messenger, or even better, take the link and place it in their own website link sections.
Google considers pages with inbound links as a vote to the quality and relevance of that site, increasing its rank in the Search Engine hierarchy.
What are Search Engine Spiders?
In addition to inbound links, Search Engines also send out 'spiders' (aka 'web crawlers) to assess the site for relevance against an algorithm. The spider basically goes to the site and analyzes all the text in the page, including markup items, the meta tags and the title.
Spiders can read the following items on a web page, thus making the item highly relevant to search engines: text, page titles, meta tags, meta descriptions, code, tables. Depending on further technological considerations, search engines may consider other languages like Javascript and such. Currently, the spiders will just consider them clutter.
Content Isn't King to the Search Engines, Valuable, Relative Content is King!
Web page optimization values content more than graphical artistic impact. Content is King on the information highway. Be the expert in your field and Google will give you respect for sharing valuable, timely information.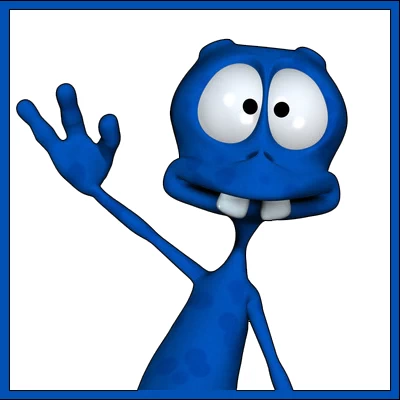 About the Author:
The SEO-Alien is a project started in 2009 regarding all things online marketing. The site started out more of a diary of predictions, suggestions and references to things I frequently used for online marketing... before social media marketing was even an option.
I hope you find the information and tools presented here useful and something worth sharing with others.
If there is anything else about online marketing or any online advertising strategy you think would be helpful, please let me know.
---