Is anyone else seeing 4xx errors from pages that have the word 'contact' in the URL?
On two different websites (now three), within a week I have received emails from Google Search Console letting me know that a submitted URL was blocked due to other 4xx issue.
Coverage issues detected on https://www.a_ _ _ _es.com/
To the owner of https://www.a_ _ _ _es.com/:
Search Console has identified that your site is affected by 1 Coverage issues:
Top Errors
Errors can prevent your page or feature from appearing in Search results. The following errors were found on your site:
Submitted URL blocked due to other 4xx issue
We recommend that you fix these issues when possible to enable the best experience and coverage in Google Search.
If it was only one site, I would have let it go, but now 2 sites?
While I was troubleshooting, I eventually changed the URL from '/contact-us' (or '/contact') to '/reach-us', and the error went away. In other words all I changed was the URL and then the page passed Google Search Console.
Site One

(click on any image to enlarge)
URL = /contact-us (failed)
Problem fixed? Nope, now I have questions.
So, one would have to think that the word 'contact' in the URL is why google blocking that page with an unknown 400 error… but then you would be wrong.
This website has a contact page with '/contact' in the URL and it passes fine.
What the heck?
SEO-Aliens' Contact Page = /contact (passed)
So here is all I know;
All 3 websites are using the same Divi Theme.
The 2 websites that show 4xx error with 'contact' in the URL are hosted with 2 different Bluehost accounts, and this site (that passed) is hosted with wpmudev.
So, maybe you are thinking what I did; that it is a Bluehost 'thing'. So, to test that possibility, I went ahead and tested another website that is;
hosted on Bluehost
using the Divi theme
and has a contact page with 'contact' in the URL
Aaaaaand….. this one passed! So there goes that theory!
Site 3 Contact Page = /contact (passed)
So my question here is an obvious one.. what da hell is going on here? Please let us know if you have any answers/thoughts on this and/or have experienced the same.
Update 1/12/2022: Two days later and it happened again. Different site, hosted on hostgator, Divi theme.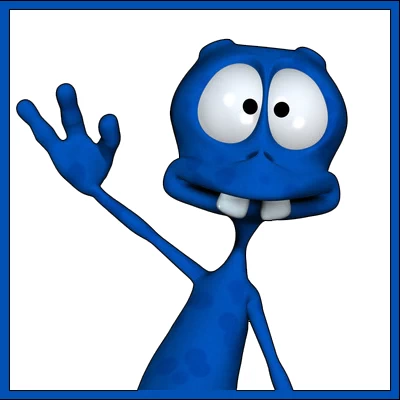 About the Author:
The SEO-Alien is a project started in 2009 regarding all things online marketing. The site started out more of a diary of predictions, suggestions and references to things I frequently used for online marketing... before social media marketing was even an option.
I hope you find the information and tools presented here useful and something worth sharing with others.
If there is anything else about online marketing or any online advertising strategy you think would be helpful, please let me know.
---