Are you looking for ways to boost your website's traffic and visibility? In this blog post, we'll talk about what makes up a good backlinking plan and provide tips for how to maximize your effort with tactics that will yield the best possible results.
Let's dive into what constitutes effective backlinking so you can get started improving the presence of your site today!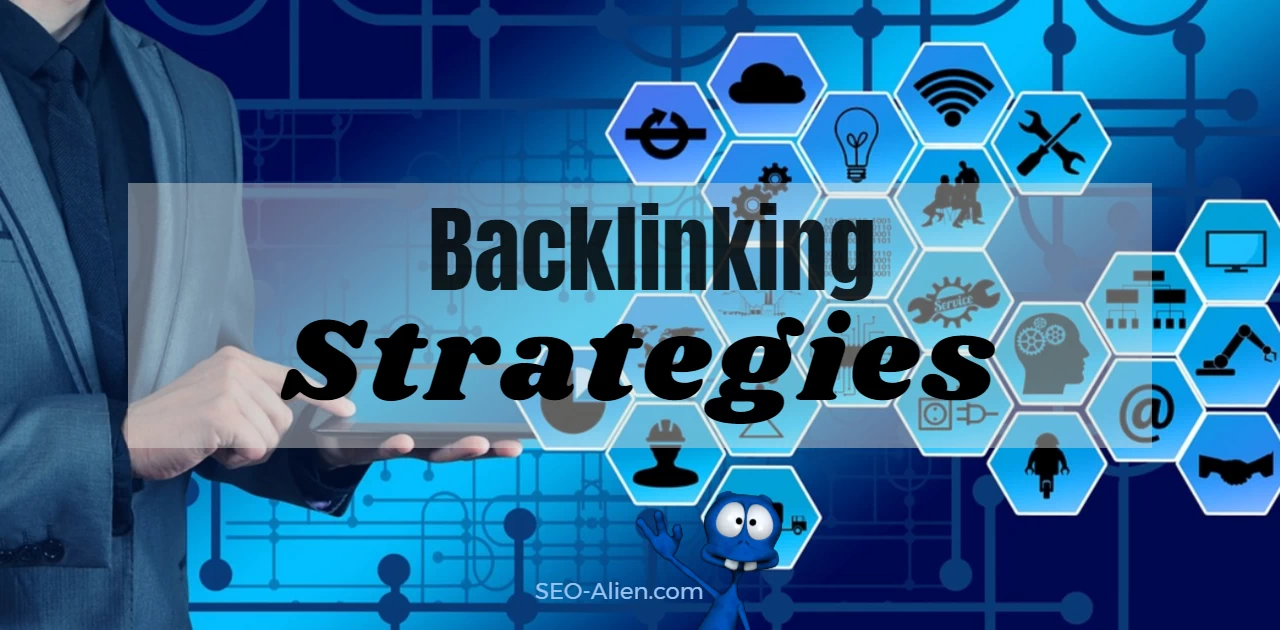 Understand the Basics of Backlinking – What is a Backlink and How Does it Work
Backlinking is one of the most powerful SEO tactics available, and if used correctly, it can have an immense, positive impact on a website's ranking in search engine results. But understanding the best way to implement a successful backlinking strategy requires knowledge of all its various components.
The basics of backlinking involve creating links from other websites or sources that direct users to your website or content. These links, also referred to as "inbound links", act like a vote of confidence for your website and are seen as an endorsement by Google.
That's why it is important to obtain strong backlinks that help drive traffic towards your site, pushing up the rankings in search engine results pages (SERPs). It is essential for SEO professionals to understand the basics of backlinking and how it can give their clients a competitive advantage in today's crowded digital landscape.
Identify High Quality and Relevant Sources for Building Links
When it comes to building links, finding high quality and relevant sources is essential to ensure long-term success. There are a number of ways to identify such sources, including expansive keyword research, monitoring the link profile of competitors, leveraging industry metrics from third-party applications and verifying the source through Google's search console.
Through a thoughtful approach that structures link research across multiple dimensions, you can stay ahead of the game and make sure your linkbuilding efforts are in perfect alignment with your SEO goals.
Research Competitors' Links to Learn From Their Strategies
When it comes to backlinking strategies, researching your competition is an invaluable tool. Taking the time to review competitors' links can give you insights into their relative success and provide ideas on how to boost your backlinking efforts. By exploring the backlinks of successful competitors, you can learn which backlinks are most effective, ensuring that you're leveraging the latest tactics in backlinking for your own site.
Additionally, looking at backlinks from a variety of industries can give you a great starting point for building effective campaigns. Google is a great resource – search for backlinks of your competitors and take note of any quality backlinks that you could replicate for yourself! With research, you'll be well on your way to crafting professional backlinking strategies for success.
Establish Your Own Linking Principles
Having backlinking principles established is an effective way of ensuring any links you create back to your own content are beneficial. By implementing key strategies such as focusing on links from high-authority websites, strategically placing backlinks throughout the post, and making sure backlinks are relevant to the content they're linking to, you can ensure backlinks are beneficial and can help boost your website's search engine ranking.
Implementing backlinking principles allows you to tailor your methods so you get the maximum benefit of backlinks without risking penalties from search engines. Executing backlink creation with confidence will enable you to take full advantage its ability to increase organic traffic on a measured, predictable basis.
Analyze the Performance of Your Backlinks
Analyzing the performance of your backlinks is an important step in optimizing your website and getting the most out of search engine optimization (SEO). With reliable data and a thorough analysis, you can identify which backlinks are contributing to, or hindering, your overall SEO success. The advantage of analyzing your backlinks is that it helps you understand how to create a strong link-building strategy based on detailed information about how each individual link is performing.
By conducting an analysis, you can learn which sites are providing quality links, what type of content attracts links from high-authority domains, and even which strategies need improvement. Doing this will ultimately help you work toward achieving higher rankings on Google and other search engines.
Monitor Your Link Profile Regularly to Make Changes as Necessary
Link profiles should not be set and forgotten. It is important to monitor them regularly to make any necessary changes, as this can help maximize the benefit of your backlinks. Google depends heavily on links to determine the quality of a website, so it is essential that you monitor your link profile to ensure they align with your goals.
Checking outbound and incoming links, noting new authors, keeping track of link domains, traffic sources – these are all measures you should take in order to properly monitor your link profile. The time invested in managing and monitoring your link profile is worth the effort; ensuring there are no broken links or other issues will help keep your website's presence strong on search engine rankings.
Creating Your Own Effective SEO Strategy
Creating an effective SEO strategy is essential for getting your website better ranked in the search engines. Backlinking is one of the most important aspects of SEO and can help you get higher rankings. Here are;
5 best backlinking strategies that SEO professionals use to improve their website's ranking:
1. Guest Posting – Guest posting involves writing content for other websites and linking back to your own website. This helps to create a network of links which can lead to more organic traffic and higher rankings.
2. Link Building – Link building involves creating relationships with other websites and exchanging links between them. This helps to increase the number of quality links pointing back to your website, which can result in improved rankings.
3. Social Media Engagement – Engaging with social media users is a great way to build relationships and generate more organic traffic. By engaging with people on social media, you can create a network of followers who will link back to your website when they find something interesting or useful on it.
4. Content Marketing – Content marketing involves creating high-quality content that is relevant to your target audience and sharing it across various channels such as blogs, social media, email newsletters, etc. This helps to build trust among potential customers and encourages them to link back to your website when they find something valuable on it.
5. Directory Listings – Directory listings involve submitting your website's URL into online directories such as Yelp, Yellow Pages, etc., so that people searching for businesses related to yours can easily find you online. This helps you gain more visibility online and increases the chances of people linking back to your website when they find something useful on it. Backlinking is an important part of SEO, but there are some strategies that can actually harm your search engine rankings. Here are;
4 of the worst backlinking strategies to avoid:
These 4 backlinking strategies should be avoided at all costs if you want to maintain good search engine rankings and avoid getting penalized by Google.
1. Exact Match Anchor Text – Using exact match anchor text for backlinks is a surefire way to get penalized by Google. This means using the same keyword in your anchor text as the keyword you're trying to rank for. For example, if you're trying to rank for "backlinking strategies", then using "backlinking strategies" as your anchor text would be considered exact match and should be avoided.
2. Link Farms – Link farms are websites that exist solely to provide links from one website to another. These links are usually low-quality and not relevant to the content they link to, which can lead to a penalty from Google.
3. Buying Links – Buying links is a big no-no in the world of SEO. Not only does it violate Google's terms of service, but it also puts you at risk of getting penalized by Google for buying links from shady sources.
4. Auto-submitting programs for backlinks – Auto-submitting programs for backlinks can be a bad thing because it can lead to a lot of low-quality and irrelevant backlinks. These links are often generated by software, so there is no control over the quality or relevance of the links being created. Furthermore, auto-submitted backlinks are usually not natural, meaning they are not acquired through manual outreach and may seem suspicious to search engines like Google. As such, these types of backlinks can hurt your website's rankings as they may be considered spammy by search engine algorithms. It's always best to create high-quality, naturally acquired backlinks that are relevant to your website content.
Wrapping it all up
As you've seen, there are lots of different strategies for building a successful backlink portfolio. It takes time, effort and patience to create an effective one, but it is possible with the right knowledge and tools. Understanding the basics of backlinking, identifying high-quality and relevant sources, researching competitors' links to learn from their strategies, creating your own principles and analyzing performance will all go a long way towards achieving success.
Finally, don't forget to regularly monitor your link profile to ensure that the quality remains consistent and up-to-date with Google's best practices. With the help of these tips, you can start making real progress in improving your website's SEO and driving more organic traffic in no time!
Sources: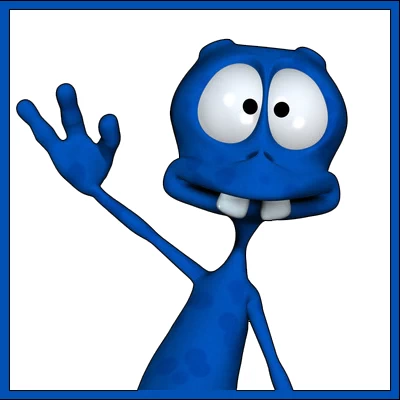 About the Author:
The SEO-Alien is a project started in 2009 regarding all things online marketing. The site started out more of a diary of predictions, suggestions and references to things I frequently used for online marketing... before social media marketing was even an option.
I hope you find the information and tools presented here useful and something worth sharing with others.
If there is anything else about online marketing or any online advertising strategy you think would be helpful, please let me know.
---