When building a website, it is easier for business and website owners to focus more on keywords, keyphrases and other common on-page SEO factors than backlinks.
And of course, keywords and keyphrases are  important if you want to improve a website's ranking on Google, and other top search engines.
However, according to some industry experts backlinks may constitute as much as 80 percent of the impact search engine rankings algorithms have on websites.
​​​If you want to drive traffic to your website, you should not ignore how important it is to cultivate links from other sites that link back to your website. Here's how backlinks can drive traffic to your website.
Demonstrate a site's popularity
According to search engine optimization, links show a website's popularity. When a website links to your webpages, it means that it finds your content worthy of sharing with its own site readers, content consumers, or website visitors. When site engine spiders come across a website with several other websites pointing back to it, the site is considered useful and included among those with high rankings.
Backlinks from authority websites boost credibility
Some backlink traits are crucial in rankings algorithms. When your website gets a backlink from a site that is considered popular or high-ranked, it will rank high in search engine results pages. Note that a backlink from a high ranked site is much better than several from low-ranked sites. Similarly, a backlink from a relevant website within your niche or industry is also considered to carry more weight than one from a different niche or industry.
Boost your site content's value
Also, note that engines are unable to manually assess or evaluate the quality of every website on the web and therefore rely on the number of links that point back to your site as well as the relative quality of these backlinks to determine how valuable a website is before it is ranked accordingly.
They help share the same audience
If you regularly publish content on your site, you probably already have links pointing back to your site, although they may not be enough to enable your site to compete with other sites in search engine results. Maybe you should take a proactive role in developing backlinks.
Remember that backlinks that point to your site should be from relevant sites that not only publish high-quality but also relevant content that is not paid for, as Google doesn't condone "black hat" strategies.
Also, build backlinks slowly because building them quickly can make it look like you're trying to manipulate the rankings in your favor and this can trigger penalties from Google and other search engines.
Backlink opportunities include guest posting, which means offering to write content for other websites to help gain valuable exposure and quality backlinks.
Social networking also provides a great backlink opportunity for site owners who actively participate on various popular social networking sites, as you'll not only brand yourself as an expert in your niche but also help to pick up backlinks.
Wrapping it all up:
Therefore, the importance of backlinks cannot be overemphasized if you want to drive traffic to your site. While any of the abovementioned backlink strategies can help boost your rankings, you still need to track which techniques are more effective or have the most impact.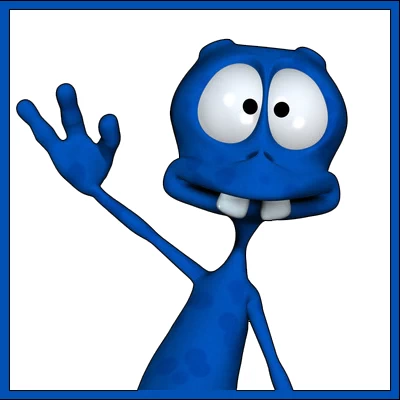 About the Author:
The SEO-Alien is a project started in 2009 regarding all things online marketing. The site started out more of a diary of predictions, suggestions and references to things I frequently used for online marketing... before social media marketing was even an option.
I hope you find the information and tools presented here useful and something worth sharing with others.
If there is anything else about online marketing or any online advertising strategy you think would be helpful, please let me know.
---