Using a SEO Plugin for WordPress? SEO has changed considerably in the last 5 years and SEO will continue to change. So what makes one SEO Plugin for WordPress better than another?
With all the changes Google has made to their algorithms, keeping up with good SEO practices is more important than ever.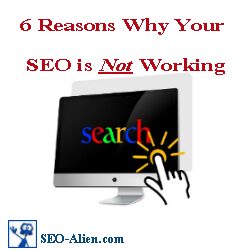 If you are content marketing and sharing on Social Media, that is a good start, but there are a few other things that can help give your content more "SEO Juice".
If you are using a SEO Plugin for WordPress, then ask yourself this. Is it properly doing or even doing these things?
6 Reasons Why Your SEO Plugin for WordPress is Not Working
1) Google, Bing, Alexa
Before you even post any content on your site, be sure that you have correctly verified your website with Google, Bing & Alexa. 
2) Sitemap XML
Submit your sitemap to Google and Bing. A sitemap is a must for today's website in order for Google to correctly and quickly index your website, but did you know that there are more than one type of sitemap and not all sitemaps are created equally.
Most sitemaps only create a sitemap for content, such as news, posts, pages, tags, they do not include sitemaps for images and videos. These you must provide to Google separately.
3) Keyword Research and Analysis
Don't only go after one short keyphrase. Do the additional research to find a variety of long tail trending keywords. Look at your competitor's keywords, and grab their top best keywords and keyphrases as well.
4) Check for on-page SEO Errors
With most website platforms like WordPress, it is easy to unknowingly create duplicate Meta tags and create other setting issues that will prevent Google from indexing your site correctly or if at all.
5) Images
Use images in ALL your articles/posts/pages. Google and other Search Engines will give your article much more authority when using images with the proper description and title.
More importantly, are you using copyright images? Does your SEO Plugin search for relative copyright free images that you can use in your articles?
6) Custom Meta Tags
All you have to do is post an article and it will get indexed exactly for the keyphrase you want, right? Wrong. Meta tags are one part to the massive algorithmic bamboozle that major search engine algorithms are looking at when deciding which results are relevant to show users who have typed in a search query.
Be sure that you are providing the correct hreflang, prev, next, canonical and copyright metas for better indexing by Google.
There are several SEO Plugin's for WordPress, but there is only one SEO Plugin for WordPress that can fix/correct, research as well as provide everything and much, much more than is even mentioned above, Squirrly.
Below is a slide show from Squirrly to show you how to set the custom meta in WordPress for each article using the Squirrly Snippet Tool.
Squirrly Snippet Tool from Squirrly
Write SEO Content like a pro and keep up with the today's best SEO practices! Download Squirrly, the best SEO Plugin for WordPress and optimize the content on your WordPress site. Rank Higher! Sell Better!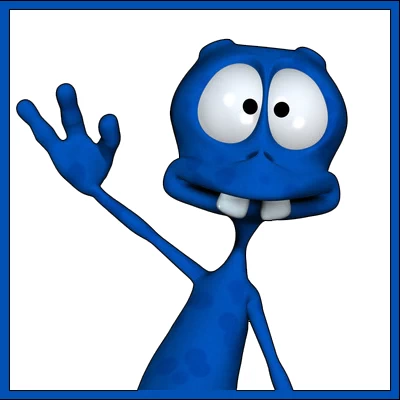 About the Author:
The SEO-Alien is a project started in 2009 regarding all things online marketing. The site started out more of a diary of predictions, suggestions and references to things I frequently used for online marketing... before social media marketing was even an option.
I hope you find the information and tools presented here useful and something worth sharing with others.
If there is anything else about online marketing or any online advertising strategy you think would be helpful, please let me know.
---