As an online marketer, you know that getting your website on the first page of Google is essential for success. But how do you achieve this?
With so much competition, it can be tough to stand out from the crowd.
The first page of a Google search is one of the most coveted spots in all of digital marketing. Did you know that 82% percent of people never scroll past the first page? Getting your website ranked high and appearing on this coveted real estate can bring tons of traffic to your site and help you acquire new customers.
Luckily, we've got some tips to help you get on the first page of Google. By following these simple tips, you can increase your chances of ranking high in Search Engine results pages (SERPs).
1. Publish high-quality content on a regular basis: This is the most important thing you can do to improve your ranking on Google. Make sure your content is well-written, informative, and unique.
2. Research relevant key phrases and use them throughout your site: Identify the key phrases that potential customers are likely to use when searching for your product or service, and make sure those phrases are included in your content.
3. Provide value to users that goes beyond what they can find elsewhere: Go above and beyond to give your users the best experience possible.
4. Use keyword-rich titles and descriptions: When creating content for your website, make sure to use relevant and keyword-rich titles and descriptions. This will signal to Google what your website is about and help it rank your site higher when people search for related terms.
5. Promote your website through social media and other channels: Share your content on social media sites such as Facebook, Twitter, Instagram and Pinterest.
6. Site Speed: Optimize your website for speed: Google loves fast websites. In fact, they've stated that site speed is a ranking factor in their algorithm. So if you want to improve your chances of appearing on the first page of Google, make sure your website loads quickly. You can do this by optimizing your images and using a content delivery network (CDN).
7. Build links to your website from high-quality websites: Links from other websites can help improve your ranking on Google. However, it's important to make sure that the links are coming from high-quality websites.
9. Make sure your website is mobile-friendly: With more and more people using mobile devices to access the internet, it's important to make sure your site is optimized for those users.
10. Use Google Webmaster Tools: Google Search Console is a free service that allows you to submit your website to Google and track your ranking on Google's Search Engine.
11. Hire an SEO expert: If you want to really improve your ranking on Google, you may want to consider hiring an SEO expert.
Following these tips can help you get on page 1 of Google. However, it's important to keep in mind that there is no guarantee that you will achieve this goal. The competition for page 1 rankings is fierce, and it takes a lot of hard work and dedication to achieve them.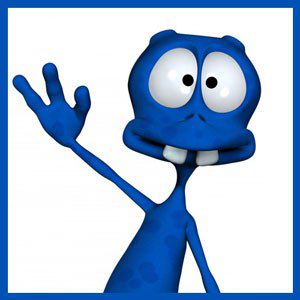 "Helping small businesses with smaller budgets compete with big brands with bigger budgets in the online market space since 2009."
About the Author:
The SEO-Alien is a project started in 2009 regarding all things online marketing. The site started out more of a diary of predictions, suggestions and references to things I frequently used for online marketing... before social media marketing was even an option.
I hope you find the information and tools presented here useful and something worth sharing with others.
If there is anything else about online marketing or any online advertising strategy you think would be helpful, please let me know.
---