If someone asked you "What are the best ways to optimize a website for better SEO rankings?"… What would your top 3 suggestions be?
I would have to imagine online marketers and SEO wizards alike would have to agree on similar ways to get the best "SEO-Juice" and better SEO rankings out of a website. So what ideas to get better SEO rankings would make the top of your list?
Take Our Poll!
There are way more ways to improve your site for better SEO rankings than what are listed, but whatever you picked for your top 3, was 'Page Load Speed/Image Optimization' as one of them?
Maybe I'm right, maybe I'm wrong… but here is what I would have to believe would be the top 3 contenders.
#1. Useful, High Quality, Relevant Content

90%

90%
Provide content that actually provides substance that is unique and relevant to the user. Overstuffing your content with target keywords is not as important as it once was. Google and most of the other major Search Engines are now beginning to look more at the overall "subject" of the content.
#2. Page Load Speed/Image Optimization

85%

85%
Ensure that users have a positive experience and get the information they need (searched for). Factor in page speed, load times and design. Follow best practices for mobile search.
#3. Backlinks from Other High-Quality Websites

80%

80%
Backlinks from high-quality websites, but not any backlink! Earn your links rather than buying links. Backlink building is an important part of your overall SEO strategy referred to as "Offsite SEO". If you are commenting on other websites, focus on relative, high-quality, credible websites, and only link to relevant content. Other popular places to build backlinks are by adding your company profile on business sites like Yelp.com
There may be only a few other things that may help you get better SEO rankings for your website than optimizing your images. Though there are dozens of other factors that will contribute to how well your website will show up on the Search Engines for the keyphrases and keywords that you are targeting, keep this in mind. One of the more growing important factors to better SEO rankings isand that includes image load time.
On page optimization in itself encompasses a lot of different techniques, and one of the more important ones that many people overlook is image size compression. 
Are Your Images Effecting Your Website's SEO Ranking?
See how you can increase your website's SEO ranking, the number of visitors and ultimately your sales by optimizing any image or PDF document on your website! 
INCREASE YOUR SITE'S SEO RANKING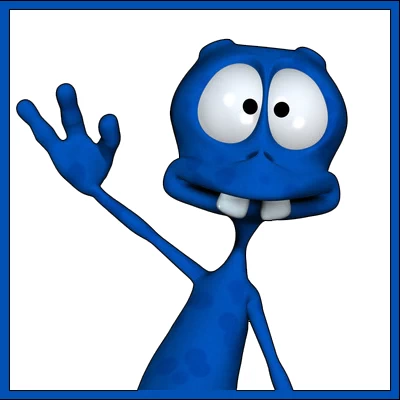 About the Author:
The SEO-Alien is a project started in 2009 regarding all things online marketing. The site started out more of a diary of predictions, suggestions and references to things I frequently used for online marketing... before social media marketing was even an option.
I hope you find the information and tools presented here useful and something worth sharing with others.
If there is anything else about online marketing or any online advertising strategy you think would be helpful, please let me know.
---