Affiliate marketing is one way for you to optimize your income. You can use your existing website, create a new one, or use a blog site.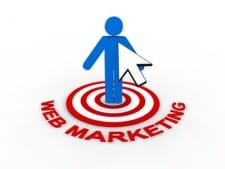 You may have heard of affiliate marketing. Affiliate marketing is a program that allows you to place links on your website that direct buyers to other companies' sites. If a sale occurs through the link you specifically provided, you earn a percentage of the sale.
"What is Affiliate Marketing"?
Essentially, Affiliate Marketing is the modern version of the finder's fee. Affiliate Marketing is now one of the most popular ways of promoting a business or product on the Internet. An affiliate is rewarded for each visitor, subscriber or sales found through their efforts. Here are some reasons why Affiliate Marketing is so popular.
The merchant does not have to pay the affiliate until he sees results
As an affiliate, your online efforts are 24/7, you don't have to be present to generate revenue
You can provide other products to your product base for your visitors that are similar to what you offer.
Where to Start with Affiliate Marketing
There are literally thousands of companies with affiliate programs for you to choose from. You'll apply to those that interest you, or that are similar in genre to what your site is all about, and the rest is automated for the most part. You won't see instant riches, but you will have the opportunity to create an additional stream of income without doing more than setting up the affiliate's links on your site. This creates residual income.
You can create a website if you don't have one. Add the affiliate links to your site. Create an information blog that discusses the product they are selling. This should attract attention to the link, and once the link is clicked on by your reader, it's possible that a sale will be made. Because the customer bought the product by reading your information and clicking through to the product you'll receive a portion of the sale, similar to what a commission would be.
These programs are easy to operate once set up. You will do no selling, you won't collect money for the products, and you won't ship them. In fact, you won't do any product handling at all for affiliate sales. You simply attract attention to the affiliate's link.
Steps to Making Money with Affiliate Marketing.
Choose Your Affiliate Program: You'll find a good program that helps you to keep track of your affiliate links and the income that comes in from each one. Most of them use a dashboard type format that makes it easy to see what's happening at a glance. Once you are up and running, you'll analyze your results frequently. This will tell you which campaigns are working most successfully for you and which need to be adjusted for better performance.
Create a Blog or Website: Then you'll create a website or blog on which to place the affiliate links. Make sure that you create your Blog around the niche you are marketing for better SEO ranking and visitor trust. If you are promoting everything under the sun on one website, it not only confuses the Search Engines, but it will confuse your visitors as well.
Drive Traffic: The next step is perhaps the most difficult. Driving traffic to your affiliate links is best done with a marketing campaign that utilizes keywords and phrases according to their search popularity. You don't really have to be an expert in search engine optimization, submit articles on your blog that relate to your product. (Also, see our video on How to Submit Articles for SEO Results)
Use Social Media to Attract Attention: If you are not an SEO Expert, there is no better way than by using the plethora of Social Media Sites to drive targeted traffic to your site. It may not be as difficult as you think either, check out our video on How to Build an Internet Presence Quickly.
Affiliate Marketing Programs
Here are some of the more popular affiliate programs for you to start with.
Social Link Mart (Share Links on Social Media Sites)
JVZoo.com (This has been my biggest producer)
shareasale.com (Second biggest)
CJ.com (commission junction)
Happy Affiliating!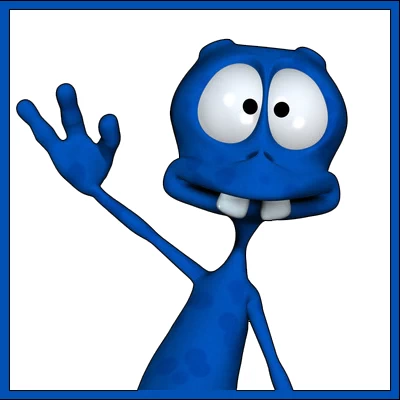 About the Author:
The SEO-Alien is a project started in 2009 regarding all things online marketing. The site started out more of a diary of predictions, suggestions and references to things I frequently used for online marketing... before social media marketing was even an option.
I hope you find the information and tools presented here useful and something worth sharing with others.
If there is anything else about online marketing or any online advertising strategy you think would be helpful, please let me know.
---