Content writing and SEO go hand in hand with each other.
Although several factors need to be considered while creating a top-quality digital marketing campaign, crafting excellent content that is well-informative still rocks the stage.
You will not be able to drive conversions and leads to your business, no matter how effective the rest of your digital marketing approach is, if you cannot write top-notch content.
Are you struggling to write quality content to get the most out of your SEO campaign? If so, you do not need to panic anymore. This ultimate guide has your back. In this guide, we will walk you through how paraphrasing can help you improve your SEO ranking.
Let's go through the key points about what a paraphrasing tool is and how it can be beneficial in developing an effective SEO strategy.
Here you go!
What Is Paraphrasing?
Paraphrasing is expressing the same concept with different words. It is done especially to achieve clarity in the content and avoid plagiarism.
Rewriting content manually is a daunting task and demands a considerable amount of time.
The situation becomes challenging for writers when they have to write bulks of articles in the shortest possible time.
In this scenario, a paraphrasing tool can be a life-savor for them.
What Is A Paraphrasing Tool?
A paraphrasing tool is an AI-based sentence rephraser that rephrases the given content in seconds without changing the original meaning of the sentences.
Most importantly, the paraphrased content is 100% plagiarism-free.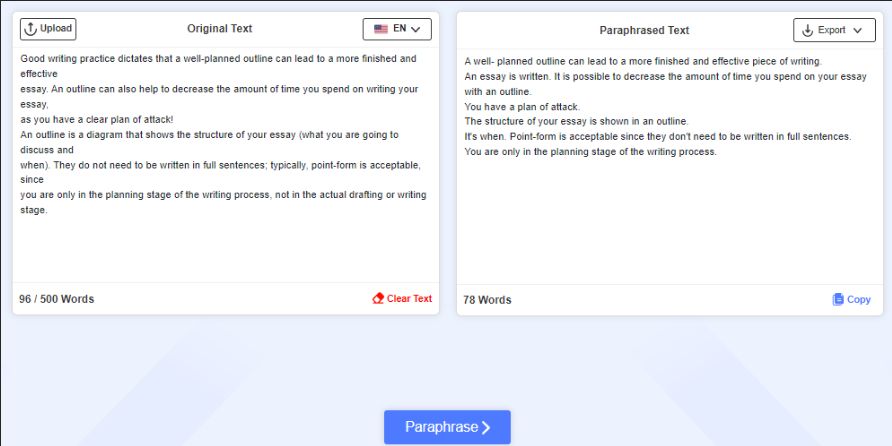 A reliable online paraphraser uses Artificial Intelligence (AI) and Natural Language Processing (NLP) to rephrase the given content.
In a nutshell, it delivers a well-structured piece of rewritten material that you can post on your blog or site.
How To Use It?
copy-paste the content into its input section and press the "Paraphrase" button.
Your content will be rephrased efficiently in a few seconds. It's simple.
How Does Paraphrasing Strengthen SEO Ranking?
Whether you are doing manual paraphrasing or using an online rephraser, rewriting can be quite beneficial for your SEO efforts.
Here are some of the most notable ways how paraphrasing can improve your company's SEO rankings:
It Helps You Avoid Plagiarism
Several ethical and legal repercussions are associated with plagiarism, which is a crime. If you do not want to cause any issues for your web company, you must avoid plagiarism at all costs.
This is where paraphrasing can really help you with your digital marketing efforts. You can eliminate plagiarism from your content by using a paraphrasing tool. All you have to do is paste your content into the tool's input section to make sure it does not include any plagiarism.
The very first step to winning the trust of your potential prospects is providing them with engaging and plagiarism-free content.
It Helps You Craft Engaging Content
When it comes to producing SEO content, engagement is a factor that cannot be denied.
If your written text is boring, no one will ever read it, even if you have used optimal keywords and written very useful content.
Paraphrasing can help you maximize the engagement of your content. All you need to do is to use short and sweet sentences that quickly capture your readers' attention. Engaging content increases clicks and improves conversions for your online company. How cool it is!
It Boosts Content Readability
One of the most crucial elements that influence a piece of contents' SEO rating is its readability. Search Engines like content that is easy to read and scan. With that in mind, you must provide information that is simple to read.
An online rephraser can be used to produce digestible content that will support your SEO efforts. People will read the information if it is readable since it will be simpler for them to take the time to do so.
In simple words, paraphrasing can help you improve the readability of your text.
It Assists You In Producing Error-Free Content
Manual content creation always has a margin for error. Grammar and spelling errors are always possible. Additionally, when your readers read the text and see errors, they are more likely to doubt what you are saying.
As a result, they will not read your content. It will increase your bounce rate and ultimately negatively impact your ranking.
A paraphrasing tool not only assists you in content creation; the information it produces is free of grammatical errors. If your content contains multiple grammatical mistakes, it will make readers reluctant to read it. Search engines would not give you the ranks you desire since no one is really reading your material.
You Can Produce More Content In Less Time
For your content marketing plan to be successful, you need to write numerous articles and blogs. To keep your online platform relevant in the digital age, you must post high-quality content regularly.
Using an online rephraser, you can easily meet your content writing demands. In a short period of time, you can produce as much material as you want.
Bottom Lines
There you have it: "How paraphrasing helps to get the most out of an SEO campaign?"
In this digital era, if you want to stay ahead of your competitors, you should craft top-level content. In this way, you can make your SEO efforts successful. You cannot just produce low-quality material and expect to get fruitful results.
The quality of your content will ultimately determine how successful your search engine optimization efforts are. Paraphrasing content can give you several benefits. These are:
It helps you write unique content
It assists you in writing captivating content
It enhances content readability
It helps you create flawless content
It improves your work efficiency
Whether you are a content writer or copywriter, you can use a strong AI-focused paraphrasing tool like rephraser.co.
Best of luck!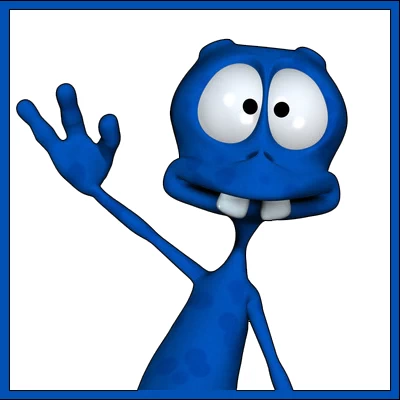 About the Author:
The SEO-Alien is a project started in 2009 regarding all things online marketing. The site started out more of a diary of predictions, suggestions and references to things I frequently used for online marketing... before social media marketing was even an option.
I hope you find the information and tools presented here useful and something worth sharing with others.
If there is anything else about online marketing or any online advertising strategy you think would be helpful, please let me know.
---