It's 2023 and the blogging landscape is more crowded than ever before. With all the competition, standing out as a professional blogger isn't easy—but it can be done.
In order to stay ahead of the game, it's important to stay up-to-date on trends and topics in your niche.
In this post, we'll dive into 10 essential topics that no blogger can afford to ignore over the next year if they want to remain competitive and increase their readership. From SEO best practices and quality content creation tips to building strong relationships with influencers and leveraging paid ads, you'll get an overview of must-know information for success in 2023!
Here are 10 of the top trending blogging topics in 2023 about Online Marketing:
1. Artificial Intelligence (AI) – AI is becoming an increasingly important tool for marketers as it allows them to automate tedious tasks and generate insights that can help them better understand their customer's behavior and preferences. With the use of AI, businesses are able to create more personalized experiences for their customers which can lead to increased engagement and sales.
2. Search Engine Optimization (SEO) – SEO is a key component of any successful online marketing strategy. By optimizing your website for search engines like Google and Bing, you can increase your visibility and drive more traffic to your site.
3. Social Media Marketing – Social media has become an essential part of any online marketing strategy. With platforms like Facebook, Twitter, Instagram, and LinkedIn offering businesses the opportunity to reach millions of potential customers in just minutes, it's no wonder why social media has become so popular among marketers.
4. Email Marketing – Email marketing is still one of the most effective ways to reach out to potential customers and build relationships with them over time. By creating newsletters or promotional emails that contain valuable information about your products or services, you can keep customers informed about what you have to offer and encourage them to make purchases from you in the future.
5. Video Marketing – With the majority of consumers preferring to watch videos to learn about a product or service, video marketing has become an essential tool for businesses wanting to capture their audience's attention. Creating educational and engaging videos can help businesses reach new customers and keep existing ones engaged.
6. Influencer Marketing – According to recent studies, influencer marketing is one of the most powerful tools for businesses looking to build relationships with their customers. By partnering with influential figures on social media, businesses can gain access to large audiences and share their message effectively.
7. Mobile Marketing – In an increasingly mobile-centric world, it is important for brands to create experiences that are optimized for mobile devices. This includes creating websites that are mobile-friendly and optimizing content for smartphone users such as emails, ads, and more.
8. Data Analysis – As marketing becomes increasingly data-driven, it is important for marketers to be able to analyze data in order to identify patterns and understand customer behavior better in order to craft a successful strategy that meets their goals.
9. Visual Content Marketing – Visual content such as images and videos are more likely to be shared than text-only content, making them an effective tool for getting your message across in a creative way that resonates with potential customers.
10. Content Marketing – Content marketing is a powerful tool for businesses looking to engage with their customers and build relationships with them. It involves creating content that is relevant and interesting to your target audience, such as blog posts, videos, infographics, and more.
In this post, we've identified 10 essential blogging topics that you should pay attention to if you want to make waves in the blogging world. From optimizing content for SEO success, quality content creation tips to building strong and meaningful relationships with influencers, these are all strategies you can use for success in 2023! Ultimately, multi-faceted approach to networking, creating content, and marketing your blog posts is key for making an impact in the professional blogging scene.
So now it's time to get out there and start taking action on these actionable tips today – because they will be sure set your blog up for even higher levels of success this upcoming year. If you need a helping hand throughout the process don't forget to sign up for new posts from the SEO-Alien on all these topics and more! With a little help from us, you're sure to make a statement in 2023 as a successful blogger!
Sources: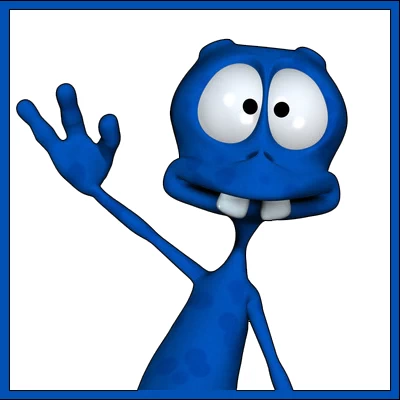 About the Author:
The SEO-Alien is a project started in 2009 regarding all things online marketing. The site started out more of a diary of predictions, suggestions and references to things I frequently used for online marketing... before social media marketing was even an option.
I hope you find the information and tools presented here useful and something worth sharing with others.
If there is anything else about online marketing or any online advertising strategy you think would be helpful, please let me know.
---