Are you a content marketer looking to create compelling visual content for your website, blog, or online campaigns? If so, it's important to invest in the right graphics program that enables you to quickly and effectively produce high-quality visuals. With all of the options available today, it can be difficult to know which tools are best suited for your particular needs.
To help make things easier, we've put together this list of 10 of the best graphics programs on the market that will enable you to instantly create eye-catching visuals with minimal effort. Read on to learn more about these great applications!
1. Adobe Photoshop
Monthly US$31.49/mo
Annual, paid monthly US$20.99/mo
Annual, prepaid US$239.88/yr
Adobe Photoshop is one of the most powerful graphics programs available, and it's used by professionals in all areas of design. Photoshop allows users to manipulate images with ease, creating stunning visuals that are sure to grab the attention of viewers. With its intuitive user interface and advanced features, Adobe Photoshop is an indispensable tool for any content marketer looking to create sharp visuals.
2. Adobe Illustrator
Monthly US$31.49/mo
Annual, paid monthly US$20.99/mo
Annual, prepaid US$239.88/yr
Adobe Illustrator is one of the most powerful and intuitive graphics programs available, making it a popular choice for content marketers who need to quickly develop attractive visuals for their posts. From creating logos and illustrations to pattern designing and typography, Illustrator gives users the tools to bring their designs to life with its vector-based interface. Its array of features, including scalability and editing capabilities, makes incorporating imagery into any piece of work simple and efficient – enabling content marketers to create impactful visuals in minutes.
3. Canva
Canva Free – Free
Canva Pro
Canva offers a comprehensive solution for content marketers to quickly and easily create stunning visuals. Utilizing a drag-and-drop editor, Canva makes it easy to customize visuals in minutes with the library of pre-made templates and graphs. It's a great platform for non-designers, as it provides intuitive tools to help anyone craft professional-looking visuals, from presentations to ebooks. Plus, its share functionality allows users to collaborate with other team members on projects – making it each to develop creative workflows that ensure successful outcomes every time. In short, Canva is an effective and powerful resource for content marketing that can help streamline the graphics production process.
4. GIMP
GIMP is a fantastic choice for content marketers looking to create professional-level visuals. Not only is it free and open source, but it targets usage as an image manipulation tool with a wide range of capabilities. It features levels, masks, channels, and effects even for those new to creating graphics images. It is also extensible with the help of plugins that extend its capabilities. The user interface follows most other graphic programs so many users will find the learning curve much smoother when moving from one platform to another. If you are in need of creating featured images on your posts easily and quickly, GIMP should be at the top of your list!
5. Inkscape
Inkscape is a graphics program that content marketers may want to consider for all of their visual needs, from creating featured images to vector drawings. Besides being free and open source, it also features a powerful yet intuitive user interface which allows for quick adjustment of design elements. With an array of editing tools, Inkscape provides the ability to draw, paint and stylize content easily. Already have an illustration? No problem – Inkscape offers PNG optimized resources that can help create new visuals without having to start from scratch. Overall, Inkscape is an excellent option for content marketers looking to take their visuals up a notch quickly and conveniently.
6. Sketch
Sketch is an incredibly popular digital design and wireframing tool that allows you to quickly create high-quality visuals and graphics for your content marketing efforts. Not only can Sketch be used to turn diagrams and illustrations into vector designs, but its vast library of presets makes the job even easier by offering ready-made components that are tweakable to perfectly match your desired aesthetic. It's a great option for content marketers looking for power and versatility in their graphic design software.
7. Corel PaintShop Pro
PaintShop Pro is a powerful graphics program that provides you with advanced tools and features to easily create, edit, and enhance your visuals. It allows you to quickly apply effects and transforms to photos, as well as work with layers and masks for complex editing tasks.
8. DesignCap
Free (limited)
Basic – from US$4.99/mo
Plus – from US$5.99/mo
DesignCap is a powerful online graphics program that enables users to create stunning visuals in minutes. With drag-and-drop features, high-resolution templates, and a wide selection of fonts, clipart, and images to choose from, you'll be able to customize your visuals without any prior design knowledge.
9. VistaCreate
Starter US$0.00/mo
Pro US$10/mo
VistaCreate is a great choice for content marketers who want to create visuals quickly and easily. It features a library of over 10,000 templates that are customizable with drag-and-drop ease. Plus, it's super user-friendly with simple tools and intuitive design elements that make creating graphics much simpler than traditional graphic programs. All in all, Crello is a great option for content marketers who need to create visuals quickly without sacrificing quality.
10. Blender
Blender is a powerful 3D graphics program that has been used to create everything from stunning 3D visuals for feature films and games, to interactive design for simulated environments. It is an open source software that provides users with a suite of tools to create cutting edge graphics designs quickly. Blender offers features like animation, fluid and smoke simulations, camera tracking, rendering capabilities and more, allowing designers the chance to create high-quality artwork without the need for expensive hardware or specialized software. Whether you're creating 3D graphics for commercial applications or simply designing something just for fun, Blender is an excellent choice.
In Summary
It can be difficult to choose the right graphics program when creating images and visuals for your content. However, with a wide range of graphics software available, you are sure to find one to fit your needs.
Before making a decision, consider how often you think you'll be creating visuals, how easy or complicated the program might be to use, and what kind of customization possibilities the program offers. By taking these factors into account when selecting a graphics program, you can ensure that it will help streamline your workflow and make creating feature images easier in the long run.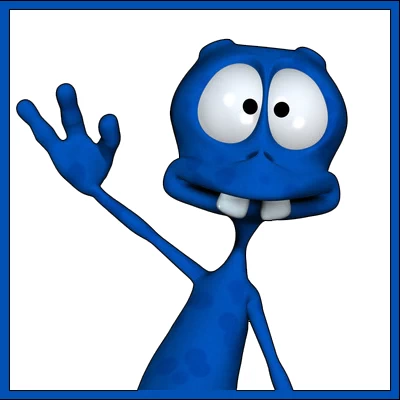 About the Author:
The SEO-Alien is a project started in 2009 regarding all things online marketing. The site started out more of a diary of predictions, suggestions and references to things I frequently used for online marketing... before social media marketing was even an option.
I hope you find the information and tools presented here useful and something worth sharing with others.
If there is anything else about online marketing or any online advertising strategy you think would be helpful, please let me know.
---