We all know that email is an essential part of our lives. It's how we stay in touch with friends and family, it's how we keep up with the news, and it's how we communicate with colleagues and customers.
But managing our email can be a daunting task – especially when our inboxes are overflowing. That's where InBoxPro comes in.
InBoxPro is an all-in-one solution that helps you close more sales and improve customer support. With InBoxPro, you can save precious time managing your emails and shift your focus to the things that really matter: developing products and leading a strong team!
Managing Emails Just Got Easier: Here are just 10 Reasons to Use InBoxPro for Your Email Management.
1. Automate Email Tasks: InBoxPro can automate repetitive email tasks, like responding to frequently asked questions or sending follow-up emails.
2. Create Rules & Filters: With InBoxPro, you can create rules and filters to help you organize your inbox and prioritize important messages.
3. Schedule Emails: Scheduling emails ahead of time enables you to send the right message at the right time without having to be available 24/7.
4. Track Responses: With InboxPro's tracking feature, you'll know when someone has opened an email – so you can follow up accordingly.
5. Analyze Performance: Leverage InboxPro's analytics dashboard to track results over time and identify areas of improvement.
6. Bulk Send to Multiple Recipients: Send emails to multiple recipients quickly and easily with InboxPro's bulk email feature.
7. Create Team Email Templates: Design your own custom email templates for the whole team – so everyone can stay on brand!
8. Customize Your Workflow: With InBoxPro, you can adjust workflows as needed to make sure you're getting the most out of your inbox.
9. Access All Accounts in One Place: Stop logging in and out of different accounts – InboxPro allows you to access all accounts from one convenient dashboard!
10. Boost Productivity: Take back control of your inbox and get more done with InboxPro's comprehensive email management features.
Ready to make the switch? Try InBoxPro today for free and see how it can simplify your email management process! With InBoxPro, you won't have to worry about managing emails or falling behind on important tasks. You'll be able to streamline your workflow and stay organized – so you can spend more time growing your business!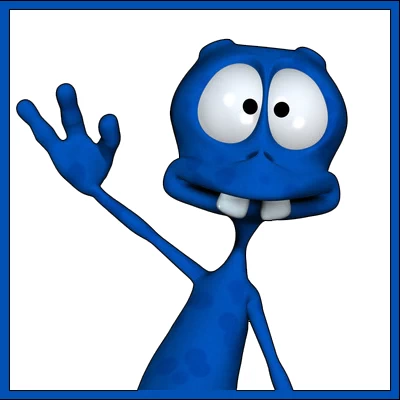 About the Author:
The SEO-Alien is a project started in 2009 regarding all things online marketing. The site started out more of a diary of predictions, suggestions and references to things I frequently used for online marketing... before social media marketing was even an option.
I hope you find the information and tools presented here useful and something worth sharing with others.
If there is anything else about online marketing or any online advertising strategy you think would be helpful, please let me know.
---