Although social media is the way to spread the word about your growing business, you will still want to keep an email list with which to contact your potential and current customers and contacts.
Email has unique capabilities for marketing that don't exist in the use of social media exclusively.
So deciding not to abandon your old email advertising campaign, you'll want to continue to grow your contact list. If you know the recipients of your messages somehow, whether through Facebook or in person, when your email comes to them they are more likely to open it. If they have signed up to receive your information, it won't come through as spam.
Facebook can do great things for your email list. First, install a 'like' button on your page. Facebook users easily click on pages that give them the option of doing so. Add a 'share' button on the page for Twitter while you're at it.
You can use OptinMonster to build a form that users will fill out giving you their contact information. If you offer a free report or some reward for their opt-in after they fill out the form, you are much more likely to get their attention. OptinMonster makes it easy to build the form, which you will use to capture the minimal 'required' information from the viewer in order for them to collect the free prize. A prize might be as simple as a well written report on a downloadable pdf file that gives them some inside information on a relevant subject. Also see "How to Greet Website Visitors From Facebook With a Popup".
Remember to update your reward offer for those who opt-in to your page. Send an occasional repeat of your free bonus offer about once per month. It will come up on their feeds and give them another opportunity to take advantage of your terrific bonus offer.
Being a presence in your contacts' lives in several different ways is a good plan, as you will show up in Facebook, on Twitter, in LinkedIn professional pages, postal snail mail, and through email. Most of today's busy contacts have a favorite. If you don't get their attention in one way, you might just catch them with a different approach. Seeing your name show up in several different media sources will create that familiarity of brand that advertisers on radio and television pay millions for.
Reference: "A Beginner's Guide to Email Marketing for 2023"
Webinar: Unlock the Secrets to Growing Your Email List FAST without needing a coder or graphic designer!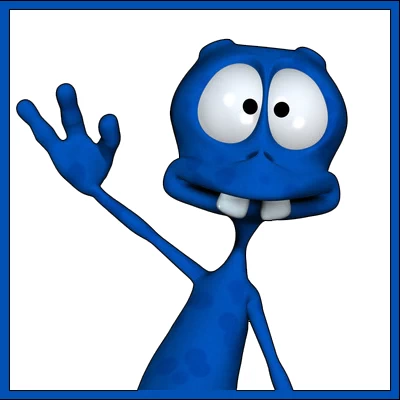 About the Author:
The SEO-Alien is a project started in 2009 regarding all things online marketing. The site started out more of a diary of predictions, suggestions and references to things I frequently used for online marketing... before social media marketing was even an option.
I hope you find the information and tools presented here useful and something worth sharing with others.
If there is anything else about online marketing or any online advertising strategy you think would be helpful, please let me know.
---