Are you trying to figure out the best form-building tool for your email and online marketing campaigns? Have you been considering investing in either WPForms or OptinMonster but can't decide which one is more suited to meet your needs? Both platforms come with powerful features designed to help marketers capture leads, grow their subscriber lists, and boost conversion rates.
In this blog post, we'll compare WPForms vs OptinMonster side by side; so you get a better understanding of what each platform offers and what makes them unique before making an informed decision. By the end of this comparison guide, you will have a clear idea about which form builder provides the features that match your business requirements—whether it's just WPForms or OptinMonster, or maybe both!
Comparing WPForms vs OptinMonster
When comparing WPForms vs OptinMonster in the Online Form Builder category there are several factors to consider such as features offered, pricing plans available, and customer support provided. WPForms offers a basic plan starting at $49.50/year while OptinMonster's basic plan starts at $9/month billed annually or $14/month billed monthly. Both offer great customer support but OptinMonster has live chat support available 24/7 while WPForms only offers email support during business hours.
Overall both WPForms and OptinMonster are great options when it comes to online form builders but depending on your needs one may be better suited than the other. If you're looking for an affordable solution with lots of features then WPForms is a great choice but if you need more advanced targeting options then OptinMonster may be the better option for you.
WPForms Features Breakdown
WPForms is an advanced and user-friendly form builder for WordPress that lets you design innovative and engaging forms with just a few clicks. It's easy to use, with drag-and-drop functionality and pre-built templates that make creating forms simple. It also offers powerful features like conditional logic, multi-page forms, file uploads, and more. Plus, WPForms integrates with many popular services like MailChimp, PayPal, Stripe, Zapier, and more.
5 Notable Features of WPForms
Easy Setup and Use: WPForms is designed to be intuitive and user-friendly, making it perfect for beginners who are just getting started with email marketing.
Customizable Form Fields: With WPForms, you can customize form fields to collect the exact data you need from your customers.
Auto-Fill Forms: WPForms' auto-fill feature helps users quickly fill out forms without having to enter their data manually every time they submit a new form.
Response Notifications: Get notified when someone submits a form on your website so that you can respond promptly and efficiently.
Integrations with Email Services: WPForms integrates with services like Mailchimp, Drip, ActiveCampaign, and more, allowing you to easily connect leads to your chosen service in order to send automated follow-up emails or newsletters.
OptinMonster Features Breakdown
OptinMonster is a powerful lead generation tool that helps you capture leads from your website through popups, floating bars, slide-ins, fullscreen welcome mats and more. It also includes features like page level targeting so you can show different messages to different visitors based on their behavior on your site. Plus it has A/B testing capabilities so you can test different campaigns to see which one works best for your audience.
5 Notable Features of WPForms
Exit-Intent® Technology: OptinMonster's patented exit-intent technology detects when visitors are about to leave your website and triggers a popup that can capture their contact information.
Page Level Targeting: With OptinMonster, you can target specific pages or categories of content so that you can craft offers and messages specifically tailored to the visitor's interests.
A/B Testing: Perform split tests on different forms or campaigns to see which performs better so that you can make informed decisions about your email marketing strategy.
Mobile Optimized Forms: OptinMonster is mobile optimized, meaning you can create forms that look great on any device, including smartphones and tablets.
Trigger Popups Based on User Behavior: OptinMonster allows you to trigger popups based on user behavior, such as amount of time spent on page, referring URL, or even number of visits made to your website in a given period of time.
Frequently Asked Questions When Comparing WPForms to OptinMonster
"What are the Major Differences Between WPForms and OptimMonstor?"
1. WPForms is quick to set up and use, making it a great option for beginners just starting with email marketing. It also offers powerful features like customizable form fields, auto-fill forms, and response notifications.
2. OptinMonster is more advanced and gives you the ability to target campaigns, run A/B tests, and monitor the performance of your campaigns with detailed analytics reports.
3. WPForms offers integrations with email services like Mailchimp while OptinMonster allows you to capture leads directly in your website database or CRM.
4. WPForms comes with a variety of templates that can help you design beautiful forms quickly while OptinMonster has pre-made themes and templates to choose from as well as drag-and-drop building tools for customizing your campaigns.
"Can I use both WPForms and OptinMonster, or should I only use one of them?"
You can definitely use both WPForms and OptinMonster together for maximum benefit. WPForms is great for quickly creating engaging forms with powerful features, while OptinMonster helps you capture more leads from your website with targeted campaigns and A/B testing capabilities. Both are important tools to consider when it comes to online form building.
"If I am new to email marketing, which form builder should I start with, WPForms or OptinMonster?"
If you are just starting with email marketing, then WPForms is the form builder you should start with. It is quick to set up and use and has powerful features that will help you capture more leads from your website. OptinMonster is a great tool to consider as well, but it is more advanced and may be better suited for more experienced users.
Conclusion
WPForms is ideal for businesses with limited budgets or those requiring a wide range of customization opportunities while OptinMonster is best suited for organizations seeking advanced analytics and marketing automation campaigns. Depending on your specific needs, either platform—or both—can be just what you need to kickstart successful email marketing campaigns. Don't forget to consider special discounts when weighing out the costs and benefits associated with each form-building tool.
While it may take some effort upfront to learn the details of how each works, the rewards are well worth it. Using state-of-the-art platforms like WPForms and OptinMonster can put you head and shoulders above others in your industry as you build your customer base, capture leads, and grow conversion rates. The ultimate goal is to boost engagement with your target audience so get started on mapping out a winning strategy today!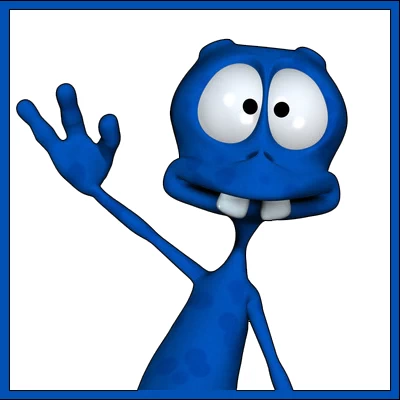 About the Author:
The SEO-Alien is a project started in 2009 regarding all things online marketing. The site started out more of a diary of predictions, suggestions and references to things I frequently used for online marketing... before social media marketing was even an option.
I hope you find the information and tools presented here useful and something worth sharing with others.
If there is anything else about online marketing or any online advertising strategy you think would be helpful, please let me know.
---