Do you want to improve the click-through rate of your campaigns and marketing initiatives? Of course, you do. But simply driving traffic or encouraging purchases isn't enough. You need a powerful call-to-action (CTA) phrase to convert.
As an online marketer or email advertiser it is essential to understand the psychology behind a 'call to action' and use these tactics in your advantage to get results.
An Overview of Call-To-Action Phrases and Why They're Important
Crafting call-to-action phrases for marketing or advertising is not as simple as it might seem. Creating an effective call-to-action involves understanding the psychology behind why customers respond to certain words and call-to-action phrases. By utilizing the right call-to-action language, marketers can significantly increase the likelihood that potential customers click through their links and purchase items. Certain words like "now", "just" and "instantly" create a sense of urgency that encourages people to take action rather than procrastinate.
Understanding how call-to-action strategies work is a great way for businesses to ensure they get maximum visibility and generate more profit. Learning how to effectively leverage call-to-action phrases is invaluable when creating digital campaigns, so it pays off to invest time in becoming proficient in this marketing skill.
Developing a CTA that is compelling, informative, and succinct yet attention-grabbing requires some skill, but with the right set of words, you can skyrocket your conversions fast. But, before we show you some powerful CTA phrases, let's first talk about the psychology behind effective CTAs.
The Psychology Behind Effective Call-To-Action Phrases
Knowing how to craft effective call-to-action phrases is essential for any strategic business plan. At the core of effective calls-to-action is psychology, rooted in understanding what drives people to action. Studying the motivations that give potential customers their 'push' can help you create effective wording for your CTAs so that you can maximize your reach and move more products or services.
Understanding what influences the way we act involves getting a complete grasp on customer preferences, from the ways they talk and think to the language being used in a CTA scenario. Crafting effective calls to action requires an effective mix of deduction, creativity, and knowledge – an understanding of customer pain points that allows you to communicate with them in their language and capture their attention with an effective CTA.
When we narrow down CTA's by these three distinct categories, it will provide a better understanding of how CTA's should be employed for maximum benefit.
1. Urgency-Based CTAs
Urgency-based CTAs are an effective marketing tool that attempts to create a sense of urgency in the minds of potential customers. By utilizing urgency, companies can encourage people to act sooner rather than later, as well as sending out a message that the offer presented is short-lived or in limited quantities. Used correctly, urgency-based CTAs can lead to an increase in conversions, resulting in more sales and revenue for businesses. With the help of modern technology and creative strategies, you can be sure to craft urgency-based CTAs that will capture your audience's attention and have them eager to act upon it.
2. Curiosity Based CTAs
Utilizing curiosity-based CTAs is an effective way to capture potential customers' attention and increase the likelihood that they will click your link. By crafting a compelling, intriguing call to action with just the right amount of mystery, you can pique someone's interest and draw them in. Creating a catchphrase or slogan all while remaining within professional and expert boundaries can be challenging, but when executed correctly you are sure to see positive engagement with prospects as they dive into what you have to offer them.
3. Command-Based CTAs
Command-based CTAs are highly effective as they command action from the reader. This type of call to action is steeped in psychology, as it entices the reader by using directives like 'Jump', 'Hurry', or'Go'. By doing so, command-based CTA's make clear what needs to be done and this clarity can often have a stronger impact than more subtle calls to action. They prompt an immediate response, leaving the viewer with no question regarding desired behavior. For this reason, command-based CTAs can be an effective tool when crafting calls to action.
Tips for Crafting an Effective CTA
Crafting an effective call to action (CTA) is all about understanding the psychology of how it functions. While most think that the only important part of a CTA is to entice customers to click on it, there are actually a number of elements that must be considered in order to create an effective CTA. Some of these include having compelling language, focusing on customer benefit rather than company goals, and making sure it's relevant and consistent with your brand messaging. Doing all this requires creativity, but also a great deal of thoughtfulness as well as an understanding of what motivates customers to action. With careful consideration to the factors involved in creating an effective CTA, you can get people clicking your link with ease.
Examples of Calls-to-Action Done Right
Knowing how to craft an effective call to action is an essential skill for every digital communicator. By understanding the psychology behind a call to action – namely creating a sense of urgency, addressing readers directly and utilizing persuasive language – it is easier to create one that will motivate people to click your link.
There are numerous examples of successful calls to action that demonstrate these principles in action. For instance, one famously successful CTA asked users "Can you afford not to?" A simple yet powerful statement that works on multiple levels and encourages the reader to take action by focusing on the cost of inaction. When crafting your own call-to-action, don't forget to draw upon established principles for maximum impact.
121 Proven & Powerful Call-to-Action Phrases
Your call-to-action phrases are critically important in order to drive sales and motivate customers to take the desired action. After all, these call-to-action phrases are what will get people engaged, so it is essential to understand the psychology behind them.
With these 121 proven effective call-to-action phrases, you can craft a CTA that will be sure to get people clicking your link. Combine these phrases with expertise and you'll quickly create an unbeatable strategy!
1. Sign Up Now
2. Learn More
3. Download Now
4. Shop Now
5. Subscribe Today
6. Book a Demo
7. Start Free Trial
8. Join Now
9. Get Started
10. Order Now
11. Subscribe Here
12. Try it Now
13. Visit Us Today
14. Discover More
15. Donate Now
16. Contact Us
17. Register Here
18. Schedule an Appointment
19. Get Yours Today
20. Add to Cart
21. Volunteer Now
22. Find Out More
23. Explore Our Collection
24. Sign Up For Free
25. See the Results
26. Show Me How
27. Tell Me More
28. Send Me More Info
29. Take the Tour
30. Reserve Your Spot Today!
31. Check Availability!
32. Speak To An Expert!
33. Try It Risk Free!
34. Request A Quote!
35. Get Coupon Code!
36. Get Sample Product!
37. Buy This Product!
38. Give It A Try!
39. See How It Works!
40. Answer A Survey!
41. Fill Out The Form!
42. Enter To Win!
43. Become A Member! 
44. Explore Our Store!
45. Browse Our Catalog!
46. Hear What Others Say!
47. Follow Us On Social Media!
48. Watch The Video Below!
49. Connect With Us On LinkedIn!
50. Like Us On Facebook!
51. Follow Us On Twitter!
52. Join Our Mailing List!
53. Save Money, Subscribe now!'
54. Take The Quiz!
55. Join Waitlist!
56. Play The Game!
57. Order Online!
58. Listen To Podcasts!
59. Upload your resume
60. Download the eBook
61. Share the page
62. Request a callback
63. Attend the webinar
64. View Gallery
65. Apply For a Job Request
66. Pre-Order Now!
67. Refer a Friend
68. Share Your Opinion
69. Start a Project
70. Participate in Research
71. Invite Friends
72. Join The Community
73. Follow Our Blog
74. Check Out Our Reviews!
75. Read Our Reviews!
76. Get A Free Gift!
77. Take the Challenge!
78. Find the Best Option For You!
79. Order Now And Save Money!
80. Sign Up for Updates.
81. Schedule a Consultation.
82. Request More Information.
83. Submit Your Application.
84. Complete the Form.
85. Explore Solutions.
86. Request a Demo.
87. Request a Proposal.
88. Book Your Appointment Online.
89. Get a Free Quote.
90. Schedule Your Tour Now!
91. Request Pricing Information.
92. Get Instant Access!
93. Be The First To Know!
94. Start Saving Today!
95. Find Out How Much You Could Save!
96. Learn About Our Services!
97. Share With Friends and Get Rewards!
98. Subscribe to Our Newsletter.
99. Find Out How We Can Help You.
100. Join the Conversation.
101. Get Your Discount Code Now!
102. Claim Your Free Gift
103. Order Now and Get a Discount!
104. Sign Up For Exclusive Deals!
105. Start Saving Money Today!
106. Get Expert Advice Now!
107. Secure Your Spot Today!
108. Discover the Best Solution For You.
109. Try Our Services Risk-Free!
110. Take Advantage of Our Special Offer!
111. Start Achieving Your Goals Now!
112. Download the App Today.
113. Unlock Your Potential Now!
114. Try It Now and See Results.
115. Become an Insider Today!
116. Take the First Step Now!
117. Get Your Free Guide Now!
118. Discover How We Can Help You.
119. Start Your Journey Today.
120. Join Our Loyalty Program.
121. Claim Your Bonus!
Wrapping It Up – Make Your CTA Stand Out From The Crowd!
As a marketer, the call-to-action (CTA) is the cornerstone of online success. Understanding the psychology behind a well-crafted CTA is essential in ensuring your audience responds positively. Utilizing strong language like 'grab', 'claim', or 'discover' gives your potential customers a feeling of exploration and encourages them to click on your link. Furthermore, utilizing incentives like coupons or exclusive deals also helps captivate an audience. Painting a vivid image through words and pairing that with an irresistible promotion can help make your CTA stand out from the crowd.
Crafting an effective call-to-action can make a huge impact on whether or not your visitors take action. With the proper use of psychology and carefully chosen words, you can encourage visitors to click your link and move forward in the sales funnel. The steps for creating the perfect call to action come down to understanding the psychology behind them, picking the best phrase for your situation, and making sure it stands out from the crowd. Pay attention to every step of how you're presenting your CTA and remember that even small mistakes can make a difference in conversion rates.
If you put in just a little extra effort into crafting an effective CTA for each step of your workflow, you'll gradually build up those crucial relationships with potential customers.
Webinar: Unlock the secrets to growing your email list fast!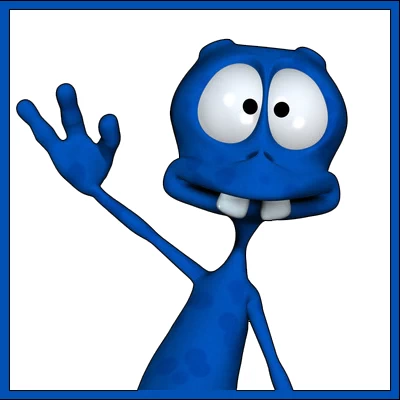 About the Author:
The SEO-Alien is a project started in 2009 regarding all things online marketing. The site started out more of a diary of predictions, suggestions and references to things I frequently used for online marketing... before social media marketing was even an option.
I hope you find the information and tools presented here useful and something worth sharing with others.
If there is anything else about online marketing or any online advertising strategy you think would be helpful, please let me know.
---