Email marketing is one of the top three most successful methods for increasing website traffic, leads, and sales.
Are you curious as to why this is the case?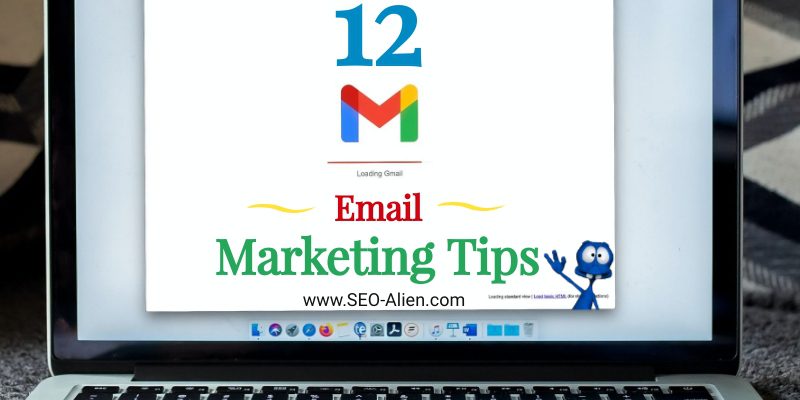 Why is this decade-old technology still applicable in the face of so many new communication networks circulating the Internet? The solution is straightforward. This forum is used by more people than any other.
According to Statista, 70% of people check their email on a regular basis. In reality, 19% of people check their emails in real-time alerts, which means they check them as soon as they arrive. So, if you use email marketing correctly, it can help you engage your target audience and gain an advantage over your competitors.
Simply put, email marketing not only drives traffic to your website, but it also enables visitors to read your content, resulting in the conversion of leads into loyal customers.
Email Marketing's Advantages :
● It aids in the development of customer relationships through personalized interaction.
● It works by communicating with your customers on a regular basis to keep your company, as well as your products and services, top of mind. When potential customers are willing to associate with your brand, this turns them into loyal customers.
● It enables you to share relevant and useful material, such as blogs and newsletters, with your potential customers.
● It aids in the generation of leads by enticing customers to provide personal information in exchange for a product, a valuable asset of information.
● It aids in the seamless and smooth promotion of the goods and services by sending out regular, impactful emails that add value to the customer's inbox, allowing for lead nurturing.
These are only a few of the many advantages that email marketing has to offer.
Get the Most Out of Email Marketing
To get the most out of email marketing, you'll need to know how to engage your target audience and use it correctly. To engage your target audience, try including a story in your content if you want to get a direct response to your email marketing strategy.
People associate with feelings, so keep that in mind. So, using a story to elicit their emotional quotient will surely inspire them to interact and engage with your brand.
Take a Look at How Very Good Emails have Mastered the Art of Storytelling.
Since the rat is associated with riches, prosperity, and wisdom in Chinese culture, Very Good Emails use storytelling to encourage people to sharpen their email skills this Chinese New Year, also known as the Year of the Rat.
And with that, below are our 12 Email Marketing Tips to Keep Your Target Audience Engaged
1. Incorporate Powerful Call-to-Actions (CTAs).
CTAs, as previously said, encourage people to take a specific action. As a result, integrating good CTAs that clearly communicate your message to your subscribers will significantly increase your sales and revenue. Remember, a successful CTA catches the customer's eye and encourages them to click and interact with your post. As a result, ensure that your CTA includes the following essential elements:
2. Conceptualization
It needs to be well-designed. You can do this by using vivid, vibrant colors that contrast with the rest of your email. You may also use white space to distinguish your CTA from the email copy.
3. Clarity of the Source
Your call to action should be clear, concise, and convincing. All you have to do now is figure out what you want your customer to do. CTAs like "Learn more" and "Redeem the Aliexpress coupons," for example, send a simple message that encourages users to press.
4. Positioning
You should place your CTA so that it stands out in your email template. As a result, begin by positioning your CTA above the fold. Customers will be able to see the CTA without having to click through the entire email, reducing the likelihood of them removing or falling out without taking action. Take a page from Wine Enthusiast for ideas. Look at how well they've put their CTA.
5. Greetings, Welcome Emails
We've all heard the phrase "first impressions are lasting impressions." As a result, welcome emails are crucial in establishing your brand's first impression with your subscribers. To put it another way, they set the tone for how your relationship with your customers will be. As a result, make every effort to master your welcome email plan. Here are a few pointers to help you get the job done:
Send it as soon as the customer signs up for your service, when your brand is still fresh in their minds. Make use of personalization by using the subscriber's first name in the text. Do it in the same way as Discord does.
6. Avoid using no-reply emails and instead encourage customers to contact you.
Make it clear to your subscribers what they can expect from your business. In your welcome email, inform them of everything from the type of content you'll send to the frequency at which you'll send it. Take a look at how Glossier pulls it off like a pro.
7. The Importance of Segmentation Cannot be Overstated.
To reach the right audience at the right time, you must segment your email list. Remember that relevancy is the key to successful email marketing. So, once a customer has signed up with your company, begin by asking them to select their areas of interest as well as the type of content they want to receive. You can do so in a variety of ways. Take a look at this:
In the welcome email, inquire about their interests. Encourage your customers to fill out a user profile. Instruct your current subscribers to change their preferences.
You can segment the list in a variety of ways, including past transactions, sales funnel location, demography, buying power, browsing history, and so on.
8. Make use of Multimedia that is Rich and Interactive.
According to Martech Advisor, interactive email material increases click-through rates by 73 percent. As a result, it wouldn't be a stretch to claim that interactive emails successfully involve consumers. Subscribers can communicate with particular elements in your email that they are interested in using this strategy. Take a look at this TOMS example.
This email includes a pair of glow-in-the-dark shoes. Readers may use interactivity to scroll the switch provided to see how the shoes appear in the dark. Isn't that amazing?
Let's look at some of the elements that can help you develop a great interactive email.
9. Use Images
According to a survey, when information is viewed visually, 65 percent of people understand it better. As a result, using static photos in your email will help your subscribers understand the message quicker, increasing their likelihood of interacting with your brand. With its static picture email, Good Eggs does a great job.
Make sure you're not relying on image-only or image-heavy emails, though. It can make your email appear spammy and cause it to take longer to load.
GIFs: With 70% of marketers reporting a rise in transaction to click rates while using GIFs, it's a surefire way to boost the innovative visual appeal of your email, just like Bonobos did.
10. Use Videos When Available
Did you know that an onboarding email with a video increases the click-through rate by 96%? Include videos in your inbox if you want to improve your email metrics. Take a look at this Shopify email for some ideas.
11.Use Emails that are Kinetic
Kinetic emails take interactivity to the next level by allowing you to manipulate the design elements of the email template using HTML and CSS. Adidas has a great example of kinetic text.
12. Examine Your Findings
Last but not least, evaluate the results of your email marketing campaign to see how successful it was in reaching out to your target audience. You can do so by tracking your click-through rates, open rates, spam rates, and bounce rates, and taking corrective action to boost your performance.
Finishing Up
When it comes to targeting and engaging the client base, there is no one-size-fits-all solution. Every customer is unique, as are their desires and needs. In a nutshell, it's all about experimenting with various methods to see what works best for your business.
The aforementioned pointers will undoubtedly assist you in determining which strategy resonates with your brand, thereby assisting you in optimizing your email marketing plan and ensuring your long-term business success.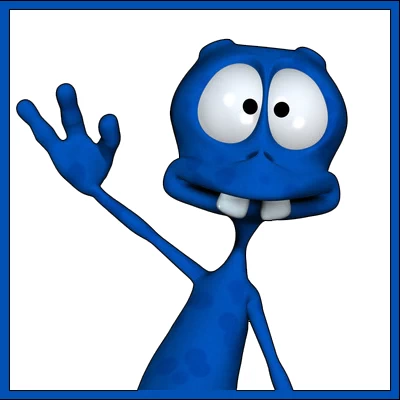 About the Author:
The SEO-Alien is a project started in 2009 regarding all things online marketing. The site started out more of a diary of predictions, suggestions and references to things I frequently used for online marketing... before social media marketing was even an option.
I hope you find the information and tools presented here useful and something worth sharing with others.
If there is anything else about online marketing or any online advertising strategy you think would be helpful, please let me know.
---