Designs.ai is the perfect tool for anyone looking to create high-quality video, design or logo content in moments. With its impressive library of pre-made templates and projects, it's easier than ever before to create stunning visuals that look professional and polished.
Whether you're a business owner, marketer or just need some creative content for your social media channels, Designs.ai is the perfect solution.
Designs.ai is a powerful online video, design and logo maker that allows for professional-looking results in moments. It boasts an impressive library of pre-made templates and projects that make designing your content easier than ever before, allowing users to create stunning visuals without any prior design experience.
Let's explore some of the amazing features that design.ai has to offer:
AI Copywriting
Create captivating and SEO-friendly content instantly with AI copywriting from Designs.ai! Writing powerful copy can be difficult, but now you don't have to worry about having the coding or writing skills required as their AI does it for you quickly and easily. Plus, save costs on time and effort too! Drive traffic, increase engagement rates.
Videomaker
The Videomaker feature gives you the ability to customize existing templates with text, images, music, and more. It also includes advanced features such as motion graphics and green screen effects. With its simple drag-and-drop interface, users can quickly assemble a professional video that looks like it was made by a professional videographer.
Designmaker
The Designmaker feature lets you create eye-catching designs for websites, presentations, posters, flyers and more in minutes. With an extensive library of fonts and design elements at your disposal, you can easily achieve stunning results even without any prior design experience.
Logomaker tool
The Logomaker tool allows users to generate impressive logos with just a few clicks. This feature offers over 200 logo templates to choose from and provides the ability to customize them with your own text, colors and images. The Logomaker feature is a great way to make your online presence stand out and create a lasting impression. It offers an easy-to-use interface that allows you to create unique logo designs in just minutes. You can choose from thousands of professionally-designed templates, or customize logos with your own text, colors and images.
Social Media tool
The Social Media tool from designs.ai is incredibly helpful for online marketing, as it allows users to create high-impact images for social media posts and campaigns that stand out from the competition. With hundreds of templates to choose from, users can customize their visuals with their own text, colors, images and other elements. This feature comes with hundreds of templates to choose from, users can customize their visuals with their own text, colors, images and other elements offering a plethora of ideas for stunning visuals.
Voicemaker tool
The Voicemaker tool from designs.ai is a powerful and intuitive solution for creating professional sounding audio recordings and voice overs quickly and easily. It provides advanced features such as text-to-speech, noise reduction, and lip sync capabilities that make it easy to create professional sounding recordings in minutes. The tool also has an extensive library of voices to choose from.
Pricing
Designs.ai offers several different pricing plans, designed to suit a wide range of budgets and user needs.
The Basic plan is their most affordable package, perfect for users who need a basic suite of features to get the job done. It includes unlimited projects, access to over 1 million templates and elements, as well as access to their AI tools.
The Pro plan offers more advanced features such as advanced motion graphics, noise reduction and lip sync capabilities as well as team collaboration tools.
For those looking for maximum customization, the Enterprise plan provides all available features plus priority customer support and an onboarding service that helps users get up and running in no time.
All plans come with 24/7 customer support and a 14-day money back guarantee so you can be sure that you are getting the best value for your money.
Overall, Designs.ai is one of the best options for quickly creating professional video and design projects without any prior experience or design knowledge. With its impressive library of templates and advanced features, it's an excellent choice for anyone looking to create stunning visuals in minutes. Not only does this save time but it also helps to ensure that the results are always high quality.
Highly recommended!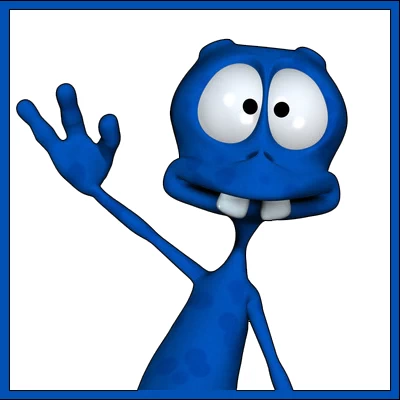 About the Author:
The SEO-Alien is a project started in 2009 regarding all things online marketing. The site started out more of a diary of predictions, suggestions and references to things I frequently used for online marketing... before social media marketing was even an option.
I hope you find the information and tools presented here useful and something worth sharing with others.
If there is anything else about online marketing or any online advertising strategy you think would be helpful, please let me know.
---