​Looking for a funny bowling team name?
Thank you to all of you that have contributed to help create this list of the most imaginative, witty and funny Bowling team names.
Bet ya did not know it, but the SEO-Alien likes to bowl and has a 218 average. This list of bowling team names was originally put together for a small bowling ally's website years ago, but unfortunately they went out of business.
So instead of deleting all these great, funny bowling team names, we posted it here to preserve these bowling names forever!
Do you have a funny bowling team name that you would like to have added to our list? Please suggest it in the comments below and we will be sure to add it!
4 On the Floor
4 play
4 Steppers
420 Split
7-10 Crack Kills
8 Pound Balls
4 play
4 Steppers
420 Split
7-10 Crack Kills
8 Pound Balls
A Team
A Team with No Name
Age of Bowltron
A-10 Warthog Strikers
Ain't No Turkey
All Or Nuttin
All Balls No Glory
Alley Cats
Alley Gators
American Pride
Alpha Omega
Arm Twisters
Ball Burners
Balls of Fury
Balls of Steel
Banana Splits
Ballz of Thunder
Betty Boopers
Bi-Polar Rollers
Boardwalkers
Body By Bowling
BombingX
Bottoms Up!
Boozers
Bottom of the Barrel
Bow Down
Bowl You Over
Bowl Movements
Bowlers in Boots
Bowlers for Life
Bowling is a Ball
Bowling Scared
Bowling Stones
Bowling Wonders
Brew Crew
Brooklyn Bowlers
Bumper Bowlers
Butz and Gutz
Changing Lanes
Channel Surfers
Chit Happens
Club 300
Club Bowl
Clubbing For XXX
Commando Strikers
Courage Under Fire
Crazy X
Cress 'em Out
Cross Overs
Cutters
Da Ham Bones
Da Lench Mob
Dancing Shoes
Dead Wood
Delivery Boys
Diamond Club
Dolls With Balls
Double Impact
Down Your Alley
Dry Bumpers
Ebowla
Elbow Benders
Elbow Grease
Embarrasing Bowling Moment
Evening Shadows
Extreme Team
Finger Tippers
Five Shades of Gray
Flyin Hawaiian
Foot Fungus Freaks
Forget You
Framed Out
Freedom Reigns
Freestyle Rockers
Freeze Framers
Frickin Ten Pin
Four Quarts And A Half Pint
Foul Language
Funny Bowling Bloopers
Funny Trick Bowling with Strikes
Gen – X
Generation XXX
Gimme An X
Good Time Boys
Go Nads
Gorilla Biscuits
Gutt-er-done
Gutter Dusters
Gutter Ballers
Gutter Gang
Gutter Geckos
Gutter Girls
Gutter Sharks
Gutter Trash
Gutterly Ridiculous
Gutters R Us
Half Fast Bowlers
Hambone Hooligans
Hang 10 Bowlers
Hang 10 Strikers
Head Bangers
Head Pin Hunters
Here 4 Da Beer
High Rollers
Hipsters
Hit or Miss
Holy Rollers
Hot Shots
I Bowl
I Bowl I Am
I Can't Believe It's Not Gutter
I Hit One
I Pulled It
I Said Bud Light
I'm With Stupid
Imagine Losing
Irritable bowl syndrome
Keep It Simple Stupid
Kegglers
Kick in the Pants
King Pins
Kiss My Average
Knob Gobblers
Knocking Down Pin(t)s
Knuckle Deep
Kool Jams
Ladies in Pink
Lady and the Tramps
Lady Strikers
Lame Name
Late Night Crew
Lazy Ladies
Let's Roll
Lickity Splits
Lightning Strikes
Livin' On a Spare
Local Business Jailhouse Rockers
Look at Our Balls
Look, No Bumpers
Loose Cannons
Lord of the Pins
LotsALuck
Loud and Obnoxious
Lounge Lizards
Lucky Strikes
Making XXX
Margherita Mixers
Meanderballs
Men & Women w/o Dates
Men on the Hook
Midnight Madness
Mighty Men
Minds in the Gutter
Mines in the Gutter
Ministry of Silly Rolls
Mo Foes
Moonshiners
Morning Wood
Mudslingers
NSink
Never Say Die
Night Shift
No Bowl Men
No 'F' in Strikes
No Fear
No Wood Standing
No 'F' in Strikes
No Fear
No Wood Standing
Oscar Meyer Weiners
Overdrive Bowlers
Overstuffed Windbags
Pairs and Spares
Phantom Strikers
Photo Op Females
Phreakers
Pickup Artists
Pin Bangers
Pin Busters
Pin Crushers
Pin Heads
Pin Pals
Pin Pushers
Pin Sharks
Pinquins
Pocket Pounders
Professional Amateurs
Rajin Cajun
Read My Lips
Rock Steady
Rock-n-Bowlers
Rocket Propelled Bowlers
Rocket Propelled Strikers
Rollin in the Dough
Rolling Pins
Roto-Grip
Roudy Rollers
Royal Crush
Running Scared
Site Build It!
Sabotage Drifters
Scared Splitless
Scorpion Bowlers
Scratch and Sniff
Scratchers
Scratch and Sniff
Scorgasms
Senior Stars
Shake-N-Bake
Shee Tappins
Shock & Awe
Showoffs
Shut-Up and Roll
Silver Bullets
Skip Hops and Jumper
Snakes on a Lane
Spare Me
Spare Time
Spare Us
Sphere Chuckers
Split Ends
Split Happens
Split Personalities
Splits for Brains
Splits-N-Giggles
Splitting Headaches
Splitz Happens
Splitz Season
Stealth Bowlers
Steam Rollers
Strike Force
Strike This
Strike Queens
Strikes R Us
Striking Power
Strokers
Supernova
Swinging 70s
TKO
Takin' Care of Business
Tap City
Tapped Out
Team Tourette's
Ten In Da Pit
Ten Pin
Ten Pin Wizards
Tenpin Commandments
Ten Pin Hens
Thank God We're Bowling and Not at Church
That's How We Roll
The 5 Pins
The Ball Busters
The Barack Obowlers
The Big Bang
The Bowl Movements
The Bowling Pinheads
The Bowling Stones
The Britney Spares
The Brunswicks
The Fast Lane
The Geritol Gang
The Gutter Ball Gang
The Gutter Gals
The Incredibowls
The King Pins
The Lane Changers
The Leftovers
The Lucky Strikes
The Misfits
The New Ball Busters
The Pickups
The Pinheads
The Pinpricks
The Shuddabins
The Splitters
The TearJerkers
The Threeholed Wonders
The Thunderballs
The Turkeys
The X-ceptionals and The Flying Bowlindas
Tidy Bowlers
Tidy Bowls
Time to Spare
Tipsy Moonshiners
Trick Shot Bowlers
Triple X Club
Turkey Baggers
Turkey Buzzards
Turkey Hunters
Twist and Shout
Two Hookers and a Straight Guy
Two Left Thumbs
Two Pins and a Split
Unbowlievable
Underdogs
Unique Femmes
Up Your Alley
Up Your Average
Uzi Bowlers
Velocity Strikers
Victory is Sweet
WE B Tryin
We Cheat ALot
We Don't Care
We Don't Give a Split
We've Got Balls
We Got Eight
Whatever
Who Gives A Split!
Who's Carrying Who?
Wicked Pins
Wildcats
Will Bowl for Alcohol
Women Rock
Women with Balls
Wrecking Balls
Y ask Y
Young at Heart
Young Guns
Have a funny bowling team name? Please suggest it below by leaving it in the comments and we will add it to the list.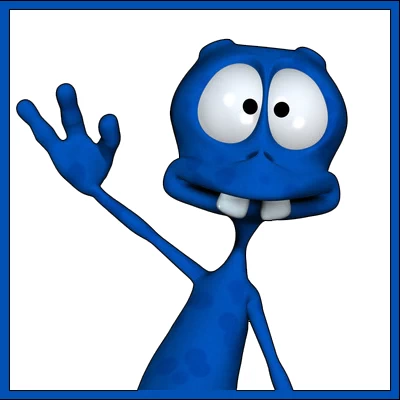 About the Author:
The SEO-Alien is a project started in 2009 regarding all things online marketing. The site started out more of a diary of predictions, suggestions and references to things I frequently used for online marketing... before social media marketing was even an option.
I hope you find the information and tools presented here useful and something worth sharing with others.
If there is anything else about online marketing or any online advertising strategy you think would be helpful, please let me know.
---