​A great way to keep people coming back and to keep engaging your audience is to create a Google Groups Forum.
In fact, you really don't even need a website.
Whether your niche is in Hot Sauce or Real Estate, a great way to build an audience for your niche is to add a Google Groups Forum to your website. You can create a help forum, a support forum or whatever type of forum would best fit your product or service.
The other huge benefit to this is your Google Groups Forum will be indexed by Google and give you even another way for people to find you on the Search Engines.
Before embedding the forum on your website, the first step however is to create your forum.
PART 1: How to Create a Google Groups Forum
Anyone can create a Google Group Forum as long as you have a Gmail address.
Step 1: Be sure you are logged into you Gmail account and click here -> 

  (This will open in a new window.)

Step 2: Create your;
Group Name: When creating your group name, keep SEO in mind and use Keywords in the Title to make it easier for people to find it.
Group email address: When people post to your forum, this is the email that the comments, replies etc. will come from. (You will also have an option you can choose later that can allow people to post to your Group by email if you choose. Personally, I turned that feature off, people have to post directly to the forum.)
Group description: Again, do your best to think SEO when you are creating your Google Group description.
Step 3: Choose your Group's primary language.
Step 4: Topic types: This is where you can make your Google Group Forum somewhat personalized to your niche. There are 3 different options;
Discussions
Questions
Discussion and questions

I would have to think that 'Discussion and questions' would be the most common, but again, this you can tailor to your specific niche and choose what option would be best for you.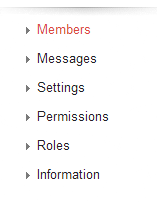 On the left of your page you will see the main menu. Explore it!
In 'Members'  you can;
View all your members. By clicking on their names, you can change the member role, delivery options (You can also export your members email addresses as a .csv …Hint: "list building secrets") and edit posting permissions, ban members and much more! You can also;
Step 5: Posting options: This is where you can choose how people can post to your Group and set limitations on posting to a topic after a certain amount of time.

As I mentioned in Step 2, this is where I did not check 'Allowing posting by email', but again, set this anyway you want to that will best fit what you need.
Step 6: Click SAVE at the top of the page!
Step 7: For now, Ignore 'Embedding your group', we will come back to that in a bit. For now, let's navigate the Group menu and see all the other features that you can offer on your Google Group. (I won't cover them all here, but I will go over a couple of cool ones.)
Invite Members
Direct add Members
Manage requests to join your forum. (You can either have people join without approval or you can moderate approval by going to 'Settings' -> 'New Members')
From the "Settings" check out 'Settings' -> 'Categories'! This is so super cool. You can pre-design your forum with your own set of categories and sub-categories within that Category that you can either make mandatory or optional for people to have to post to.
From the "Settings" check out 'Settings' -> 'Tags'! This is a pretty cool feature as well, you can require people to add at least one 'tag' to their posts. This will make it even easier for people to search you forum to find other posts that will help them discover the answer to their question and/or their topic of interest.
NOTE: You must either choose 'Categories' OR 'Tags'. You cannot choose both, it has to be one or the other.
Step 8: Share the link to your Google Groups all over your social media sites!
I hope this is enough to at least spark some interest and get you interested in creating and promoting your Google Group Forum!
Can You Embed Your Google Group Forum on Your WordPress Blog?
Updated 3/20/2021: Embedding Google Group Forums is no longer available
When you post that page, it should look like this -> SEO-Alien Group Forum (this link opens in a new window)
Any questions on any of this, post it to our Forum!! 🙂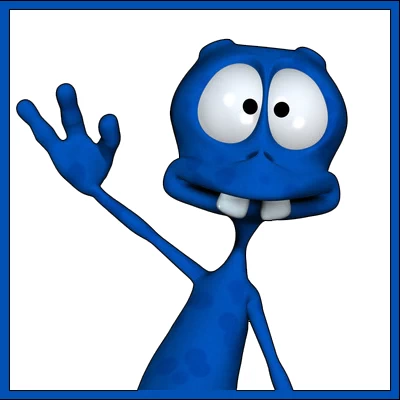 About the Author:
The SEO-Alien is a project started in 2009 regarding all things online marketing. The site started out more of a diary of predictions, suggestions and references to things I frequently used for online marketing... before social media marketing was even an option.
I hope you find the information and tools presented here useful and something worth sharing with others.
If there is anything else about online marketing or any online advertising strategy you think would be helpful, please let me know.
---