WordPress is currently the most popular CMS in use on the Internet and here is the short, but impressive history of WordPress and how it came to be.
Since its inception in 2003, WordPress has become one of the most popular and widely used content management systems (CMS) in the world. Founded by then 19-year-old Matt Mullenweg, WordPress was developed from members of the open-source b2/cafelog project and is now supported by an ever-growing community of developers and users.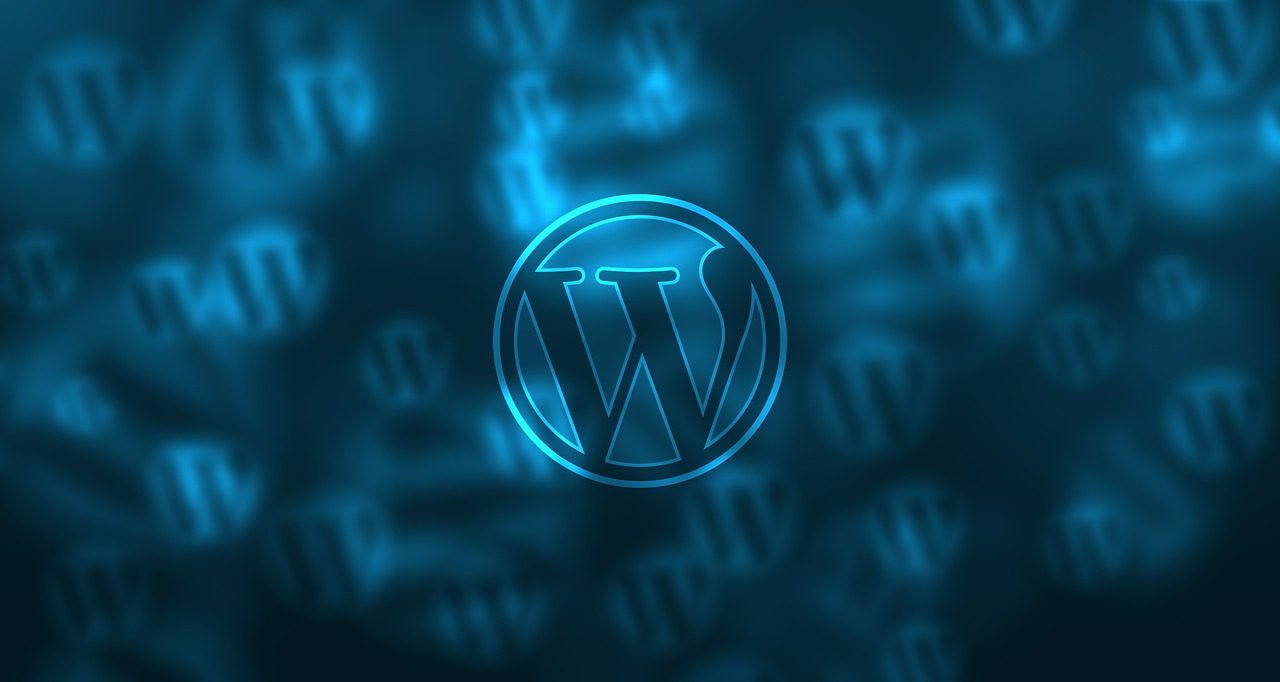 WordPress is renowned for its simplicity and intuitive user interface, allowing anyone to quickly create a professional website with minimal effort. It also provides a comprehensive range of features that make it possible to customize your website so that it meets all your needs. This includes thousands of plugins offering further customization options, as well as excellent support for SEO and other search engine optimization techniques.
This growth has continued for almost two decades now, ensuring that WordPress continues to remain one of the top CMSs available today – powering over 50 million websites worldwide.
The History of WordPress
June 2002: After taking a trip to Washington DC, Matt Mullenweg needed something to enrich the photos that he took, so he started using what was called b2/cafelog blogging software.
June 2003: b2/cafelog stopped updating their software and Matt, now only 19 years old, announced on his blog that he was going to Fork the software, bringing it up to date and making it more suitable for his needs. It was shortly after that that he was contacted by Mike Little and together they created WordPress from the b2 codebase. It was after that when the original developer of b2/cafelog jumped on board.
April 2004: With fellow WordPress developer Dougal Campbell, they launched Ping-O-Matic, a system for notifying blog search engines such as Technorati of blog updates. Today, Ping-O-Matic currently handles over 1 million pings a day.
May 2004: This was a major date for the future of WordPress. It was then that WordPress major competitor Movable Type announced what would be a very unpopular price change that drove thousands of their users to hunt for an alternative solution
October 2004: This was the date that Matt was recruited by CNET to help them develop new media bene-faction using the WordPress blog. He then dropped out of the University of Houston and moved to San Francisco.
December 2004: Over the Christmas holidays, Matt wrote from scratch a new code called bbPress. :
February 2005: WordPress 1.5 was released by Matt and the WordPress team which shortly had over 900,000 downloads. This was the release that introduced the theme system, moderation features and a new design to their front and back end.
October 2005: Matt announced he was leaving CNET and dedicate his time to WordPress full-time. It was later in October that Akismet (Automattic Kismet, a spam filtering software) was rolled out to the rest of the world.
November 2005: WordPress.com stopped being an invite-only program and was opened up to everyone.
December 2005: Matt introduced Automattic, Inc. (the company behind WordPress.com and Akismet)
January 2006:The company grew to a size of 5 employees when Matt recruited former Oddpost CEO and Yahoo executive Toni Schneider to become the CEO of Automattic.
April 2006: Automattic raised over 1.1 million dollars.
March 2007: PC World named Matt # 16 of The 50 Most Important People on the Web. (Notably, he was also the youngest on the list).
October 2007: Matt got his hands on Gravitar and it was also reported that he turned down a $200,000,000 offer to buy his company.
January 2008: Automattic raised an additional US$29.5 million. At the time the company had 18 employees.
July 2008: WordPress.com was ranked #31 on Alexa with 90 million monthly page views.
January 2009: Matt announces he now has 35 employees and had attained CNN as a client for WordPress.com.
September 2010: It was announced that Windows Live Spaces, Microsoft's blogging service, would be closing, and that Microsoft would instead be partnering with WordPress.com for blogging services.
August 2011: WordPress is used by over 14.7% of Alexa Internet's "top 1 million" websites and as of August 2011 powers 22% of all new websites. WordPress is currently the most popular CMS in use on the Internet.
June 2012: WordPress 3.4 was released, and included support for HTML5 features.
August 2013: The WordPress team released its most revolutionary update yet – WordPress 3.6 'Oscar' – which set the tone for many of the updates that would follow in later years. This update included post revisions, a revamped dashboard design, improved media management capabilities, and an all-new twenty thirteen theme to create a more modern interface. This version also laid down the groundwork for a more secure and stable software by introducing automated updates, allowing anyone with a self-hosted installation to keep their website up to date with the latest features and security patches. These features make WordPress one of the most reliable platforms for web development today.
September 2014: Matt Mullenweg announced the release of WordPress 4.0, making a much-needed update to the media library by introducing a grid view for all images and videos stored in WordPress, improved distraction free writing and post previews across different devices. This update also included major improvements to the plugin and widget interface allowing users to quickly install or manage their plugins and widgets without having to leave the post editing page.
December 2015: WordPress 4.1 was released, introducing a slew of new features such as auto save, better formatting shortcuts and oEmbed support for more websites. This update also introduced the customizer which allowed users to easily view and modify their website's design elements without needing to know any coding.
April 2016: WordPress 4.5 was released in April 2016 introducing a mobile friendly editing experience with an improved visual editor and inline link preview, image resizing capabilities and more customizer options to give users greater control over their websites look-and-feel. This version also made it easier for developers to create themes by introducing fewer restrictions when creating custom page templates.
June 2017: WordPress 4.8 was released in introducing a new widget called 'Image Widget' allowing people to directly add an image to their website without any coding. This update also made it possible for users to customize their WordPress websites with embeds from other popular websites like YouTube and Twitter without having to leave the post editor.
December 2018: WordPress 5.0 was released in December 2018 introducing a brand new content editing experience called 'Gutenberg' which used blocks instead of shortcodes or HTML code for creating custom posts and pages. The addition of Gutenberg forever changed how people create content on WordPress, as it was now much easier for beginners to get started with the platform by simply dragging-and-dropping elements into place rather than needing manual coding knowledge.
November 2019: The latest version WordPress 5.3 is due out in November 2019 introducing a more robust security system and new features like auto-updates, faster page loading times, accessibility improvements, improved meta tags for better SEO and more. This update will also improve the speed with which users can create custom post types and taxonomies by making it easier to add them directly within the Gutenberg editor. Additionally, developers can now rest assured that their websites are always running on the most secure version of WordPress available with automatic updates included in this latest release.
2020: WordPress continues to evolve and improve with each passing year. The team at WordPress are currently working on the next major version, WordPress 5.4 which will include new features such as better support for custom meta fields and a more user friendly block editor. This version will also introduce improvements to the block directory, media library and the user interface. As always, WordPress is committed to providing users with a secure and reliable platform for their websites so they can remain focused on developing their projects.
March 2021: WordPress released its latest version – the long-awaited WordPress 5.7 'Esperanza'. This new version was designed to make it easier than ever for users to create, manage and update their content. It also introduced a range of new features and tools, such as improved block editor capabilities and block patterns that allow users to quickly generate complex page layouts with minimum effort.
2022: WordPress is committed to constantly improving the platform and providing users with more powerful tools while maintaining its commitment to security. Its next major release in 2022, included a next generation editor, improved media library and better support for custom meta fields. This upcoming version will also introduce more user-friendly tools to make it easier for users to create and manage content for their websites without needing any coding knowledge.
2023 (current): WordPress plans to continue its commitment to delivering the best and most user-friendly platform for website creation. Its expected new release in 2023 will focus on introducing better site performance, improved security and additional customization options for developers. It is also likely to introduce a range of new features that allow users to easily create more complex designs for their websites. WordPress is dedicated to ensuring that its users have access to the most up-to-date features available, so they can continue to create amazing websites with the platform.
The WordPress community also continues to grow as more people recognize the platform's incredible potential for creating powerful and engaging websites for businesses and individuals alike. WordCamps, WordPress-specific events held around the world, are becoming increasingly popular amongst developers and new users looking for support and guidance on how to make the most out of the platform.
WordPress is an ever-evolving piece of software that has made a significant impact on web development since its initial release. There is no doubt that it will continue to be one of the leading CMSs in years to come, providing users with an intuitive yet powerful toolset to help them create beautiful, functional websites quickly and easily.
Matt still continues his popular blog and you can follow it from MATT MULLENWEG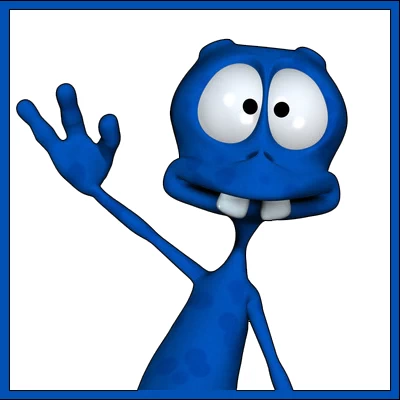 About the Author:
The SEO-Alien is a project started in 2009 regarding all things online marketing. The site started out more of a diary of predictions, suggestions and references to things I frequently used for online marketing... before social media marketing was even an option.
I hope you find the information and tools presented here useful and something worth sharing with others.
If there is anything else about online marketing or any online advertising strategy you think would be helpful, please let me know.
---