The platforms associated with digital marketing are changing quite rapidly. The techniques of digital marketing are getting regular updates, which is the reason why the marketing experts are keeping their eyes wide open, so that they do not miss anything important.
Recently, Mark Zuckerberg made an announcement that some major changes are going to happen in the Facebook algorithm. No doubt, it is creating a lot of buzz in the digital marketing industry.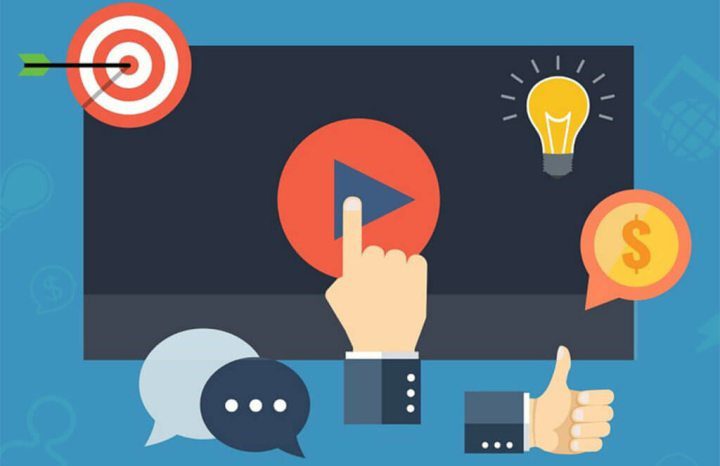 Likewise, there are many more areas in the field of digital marketing that are experiencing updates. No matter which platform is taken into consideration, one thing is for sure that digital advertising or marketing is definitely on the rise. There is no doubt that content marketing is still the most valuable digital marketing technique, and it will continue to rule even in the upcoming years.
In 2018, you can definitely expect a lot of updates to come. Apart from content marketing, the use of Big Data is also going to remain one of the vital elements of digital marketing. So, to help you know about the most important digital marketing trends, let us provide you a little idea about the top four ones.
Top four digital marketing trends in 2018
Voice search is going to be the next big thing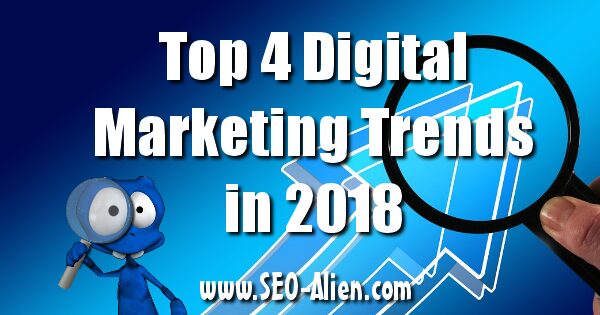 Like we know, the popularity of devices like Alexa is on the rise. In 2018, the use of such technology is definitely going to shoot up. More and more people have started making use of voice search feature of Google's search engine. No matter if you want to order a pizza or get the details of a service provider, there are many ways one can make use of the voice search feature.
However, it is important to mention that the users are not going to be in total control of the search queries. Once a user places a query, it will be the task of the device to gather information as per the preferences of the user. In addition, the device will also keep a close look on the behavioral aspects of the user. So, our purchasing behavior is definitely going to play a major role in this regard.
This is the reason why it is being assumed that the future of search process for the marketers is going to change massively. Now, the marketers have to focus on how to develop applications to the search devices. It can also be assumed that the value of organic content-writing will turn out to be less significant to the consumers. After all, the in-home device will take care of the search process.
More focus on mobile-friendly websites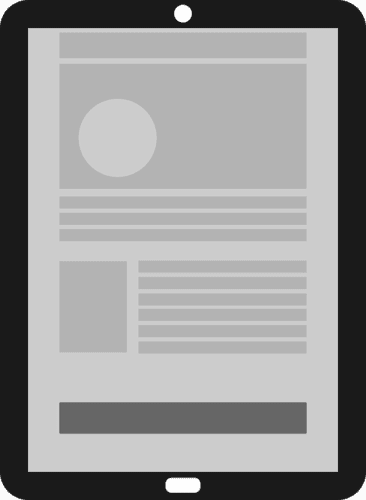 With the passage of time, the number of smart phone and tablet users is increasing. For this reason, it is crucial for the digital marketing experts to find different methods of optimizing websites according to the user experience. Reputed web designing agencies have already started shifting towards the mobile platform. In 2018, Google algorithm will give more value to the mobile friendly websites, as they are designed to render a better and smoother user experience to the consumers.
In the present time, mobile traffic has become more significant. People are more focused and interested in purchasing products or availing services through their smart phones. So, it is crucial for the digital marketing experts to design strategies accordingly. Plus, they should also pay attention to the purchasing behavior of the consumers. If you want to be successful in the process of shifting from desktop platform to the mobile one, you have to understand the way online users are moving. The marketing strategies have to be more data driven, rather than being intuition-driven.
Chatbots are the new virtual assistant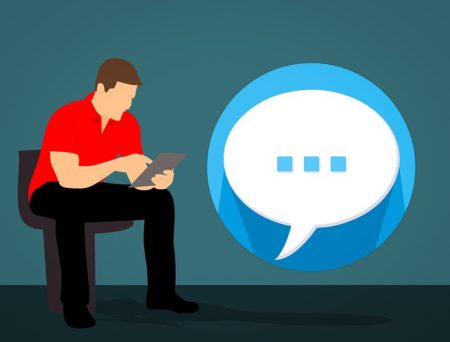 Yes, chatbots are gaining a lot of popularity lately. After all, they make the part of customer handling really easy for us. These chatbots are great when it comes to providing quick response to the questions or comments placed by the customers. One can also make use of chatbots to addressing customer service issues; improving customer engagement; and, even for closing business. In short, they can do a lot of things.
The chatbots developed nowadays are so advanced that it is difficult for a normal customer to tell if he or she is talking to a bot or an actual person! So, the period of awkwardly and inefficiently designed chat bots is perhaps over now. When it comes to sending messages in bulk, one can make use of these chat bots. The success rate offered by these bots is as high as 80 percent! This is one of the reasons why chatbots are going to remain in the trend.
Go for video content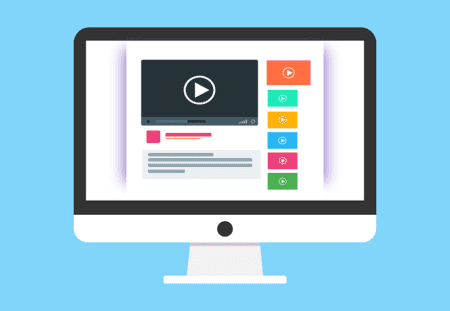 Digital marketing is getting more creative, and what could be a better way to express creativity than videos! YouTube has become one of the hottest platforms of digital marketing. Almost every company is looking to utilize this platform by creating and uploading videos. Likewise, there is no dearth of marketing videos on the Facebook. Social media users these days prefer videos over photos when it comes to sharing interesting contents.
So, if you are running a digital marketing agency, it is high time that you should start focusing on incorporating video into your marketing strategy. For those who do not know, 1 billion hours of video contents are watched on YouTube every single day! Likewise, the figure in the case of Facebook is 100 million hours! In the same way, there are other platforms too, such as Snapchat, Instagram, and Twitter.
So, if you combine all of them, you can easily get an idea about how big the world of video content is. Apart from uploaded videos, there are live videos too. It completely depends on how much creative and interesting contents you provide to your target audience.
Hence, those were the four digital marketing trends that one should not ignore in 2018. If you spend your time and other resources on these techniques, you will surely get the benefits. The best internet marketing Sydney based companies are already into these strategies. So, go for it!