After you install Google Analytics to your Website or Blog, there is one more step you should take. Block your IP address from Google Analytics!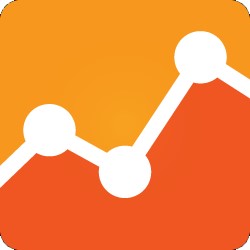 Blocking Your IP from Google Analytics: There is no doubt that Google Analytics is a fantastic tool for checking your websites traffic statistics. Not knowing what pages are the most popular, where people are finding you, who are your biggest referrals and the like is kinda like shooting in the dark.
Knowing this data will allow you to be a little more creative in the way you market certain advertising on your site. For example, knowing what pages are  getting the most hits, you can then target your most valuable advertising on those pages or use those pages to link to other relative pages to get more click throughs.
Another huge benefit from adding Google Analytics to your site is it is one of the best ways to let Google know that your site is "alive".
Blocking Your IP Address from Google Analytics
The one thing you want to do to get true statistics is to block your own IP address from being part of those stats so you can get a true reflection of the traffic, bounce rate, exit rates etc.
Almost all blogs will have an option to add your Google Analytics account. If your blog or any of your SEO Plugins don't offer a place to enter your Google Analytics ID, you should download and install the Google Analytics for WordPress plugin. (First, if you do not have one, create and account with Google Analytics to get you tracking code that will look like 'UA-xxxxxxxx-x')
Then after you have created you account, follow these steps below to block your IP. If you log into or view your site from multiple locations, then add all of those locations specific IP's as explained in this video below.
How to Block Your IP Address From Google Analytics