If you are looking for ways to increase your company's online visibility, there is a wide variety of digital marketing methods available at your disposal. And one of the most effective among these methods is an online press release.
A press release has always been one of the best ways for a business to gain a quick, widespread coverage. However, it's not that easy. A successful online press release distribution campaign takes a lot of work and skill to do. In this guide, we've listed the best steps to help you create a successful online press release distribution for your next SEO.
Why Get A Press Release Distribution Campaign?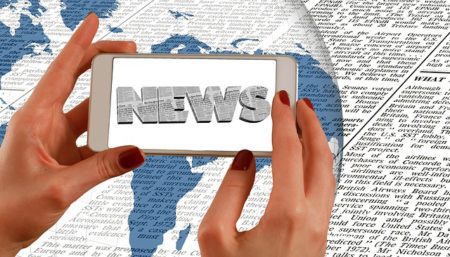 Aside from the most obvious benefit of a successful press release – brand promotion and widespread visibility – there are other benefits a press release can provide to your business.
Here are three significant benefits you can get from a successful press release distribution.
It helps expose your brand and your products to a broader audience while using a subtle call-to-action that lets you intimately connect with your potential customers.
It provides your website with some additional source of targeted traffic that can potentially turn into direct sales.
An online press release distribution can help you dominate search index rankings on your targeted keywords with very little competition.
What Do I Need To Do?
There are a couple of ways you can do to increase the chances of your press release campaign's success:
Have a newsworthy story – If you don't want your copy to be buried in a pile of other uninteresting press releases, you need to come up with a story that is newsworthy, relevant, and has the potential to become viral. Try to focus on unique and significant company events like a new product or new studies and statistics concerning your niche.
Make the headline irresistible – A successful press release starts with a great headline. Remember, this is the first thing your audience reads. With one line, you set the events that can lead to your copy's success. Use a precise language, go straight to the point, and try to spark some curiosity. You want to get your audience interested to know more.
Get straight to the point – Don't be tempted to play hard to get. You are dealing with journalists, key influencers, and bloggers. These are professionals that get hundreds of pitches every day. More than that, they're often busy. Grab them with hard information and get straight to the point.
Use a good quote – Using a quote that has a good insight into your news adds more credibility to your press release. Try to get an industry expert to provide an insight into your new product or service. Journalists and key influencers are most likely to get noticed.
Use images or infographics – The human brain processes images a thousand times faster than text. These days, a lot of press release distribution services include options to add multimedia with your copy. You should utilize these option to create a dynamic and more attractive press release. Using infographics is also an excellent way of delivering information in a bite-sized way.
Incorporate hard facts and numbers – You should also include statistics and hard facts in your copy if it is relevant. Using well-researched information adds more credibility to your story. However, there's a thin line between an engaging press release and a boring one. Tread lightly.
Emphasize on the "what" and the "who" – Press releases are short. They run between 400 to 600 words. This is why you should focus on answering the central questions. Try to make your copy easy to reference. Again, a great press release is concise and effectively delivers a good punch.

What Are The Best Ways To Distribute A Press Release?

Paid Press Release Distribution – The most effective way to distribute a press release is through a paid distribution channel. PR companies tend to have established media channels, marketing tools, and proper analytics tracker to maximize the potential reach of your press release. Additionally, online PR services can provide you with a host of options to optimize your content for the web with long-term benefits.
Free Press Release Distribution – If you don't want to spend a penny with a paid press release distribution, don't worry. Hundreds of online PR websites can publish your copy for free. This option will not likely get your copy to the homepage of The Post's website, but its an organic way to gain some traffic.

Pitch Directly To Journalists and Key Influencers – This option will require more effort on your part, but it's definitely actionable and proactive. You can target specific journalists and bloggers in your industry and send them an email of your press release. This should be personalized and engaging correspondence. By doing this, you can control your own story as well as potentially establish relationships with people who can promote your business for the long term.