If you have ever had a Hard Drive crash you will understand how frustrating it is to lose all your data. When your computer crashes, if you have not properly backed up your data, you could be in for a bad day.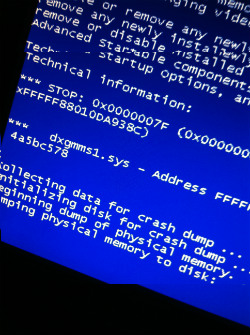 Having a computer simply means that there may come a time when your hard drive may eventually crash, it just part of having a computer. There are ways to prevent down time and have all your files, passwords, images etc. restored in no time at all if you happen to have that dreaded Hard Drive crash.
Here are some tips to prevent data loss, password loss and restore your favorite bookmarks if your computers hard drive ever crashes.
"An Ounce of Prevention is Worth a Pound of Cure."
It will be a lot easier to restore all of your important data if you have properly prepared. There are several other methods just like the steps I explain below, but for me, this is about the easiest way to get all your data back after a Hard Drive Crash.
3 Easy Steps to Never Losing Your Data in Case of a Hard Drive Crash
#1) Use Google Chrome as your browser and "sync" all your settings. If you are not using the Chrome Browser already, simply download the Chrome Browser, then Sign in to Chrome and sync your bookmarks, tabs and settings across all your devices.
This way you can sign into chrome from any computer and instantly access all of your saved bookmarks, tabs and settings. With Chrome's sign-in feature, you no longer need to fret about your bookmarks or apps being "stuck" on one computer.
When you sign in to the Chrome browser or a Chrome device, your bookmarks, extensions, apps, theme, and other browser preferences are saved and synced to your Google Account. You can then load these settings anytime you use Chrome on other computers and devices.
So, in the event of a Hard Drive crash, you would simply have install Chrome on your new computer, sign in, and shazam, all your   bookmarks, tabs and settings will be there.
#2) Use a cloud to store your important files and data. It is very secure and extremely easy to access. I used to use an external hard drive, but it can be easily lost or forgotten when you need it the most. With a cloud based system, your files are always a click away.
The one I recommend to everyone is Dropbox.com for a few different reasons (see #3 below)., but the main one being it is free for up to 2GB. If you need more, refer a few friends! For every friend who joins and installs Dropbox on their computer, they will give you 1 GB and your friend 500 MB of bonus space (up to a limit of 32 GB)!
In the event your computer crashes, login to your Dropbox account and everything important to you will be there!
#3) This is only important if you have lots of passwords for different accounts, (i.e. I have over 850 different saved passwords). If you are afraid of loosing all you passwords, sign up for 1Password.
There are several password saver programs out there, but what I like about 1Password is you can back it up on your Dropbox account. Therefor, in the case of a Hard Drive crash, you only have to re-install your 1Password account on your new computer, then sync it up with the 1Password file you have saved on Dropbox.
Do those 3 things above, and you should never be afraid of a Hard Drive crash and loosing all your data.