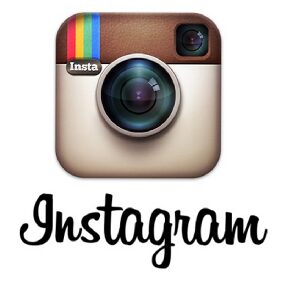 Instagram- is a free mobile application used for the exchange of photos. It allows to create different photographs and to spread it through various social networks.
Nowadays, it is considered to be one of the most popular mobile applications widely used by people all over the world. It may be interesting for you to know that through Instagram you can easily market your business. You may wonder how?
There are 15 main rules that will help you to promote your business via this mobile application:
Basic rule. Use the name of your company or brand as the name of your account. In such a way you will attract the customers who will find this account.
Strategic rule. Put hash tags in the updates. By means of them, customers will look for your photos.
Effective rule. Use not less than two hash tags. Thanks to this you will have more chances to be found by customers of different target audiences.
Tactical rule. Regularly place discounts, offers and promo codes in your account. They motivate customers to look at photos and to read descriptions to them.
Public relations rule. The best advertisement is the customer himself. Try to devote the publication to one of the followers at least once a month.
Use all the service opportunities. Upload videos. They may attract even more attention than photos.
Recommendation. Reply back to all the comments that were left to your photos and videos. It is very important to react to all the comments, even if they are negative. Such things may once save your reputation.
Human. Use references via @. People like to be addressed personally.
Publish photos which represent life of your company. Such photos will increase credibility of the audience.
Remember about the rule of posting "1 photo per hour". If you post too many photos per hour, then the audience may consider it as a spam and it will be much more difficult to earn the trust again.
Studies have shown that the best time for posting photos in Instagram is the period from 5 p.m. to 6 p.m.
You can conduct surveys, for example, showing a photo of the goods or services. It will help the potential customer to understand what he is dealing with.
Periodically, you can change the visual appearance of your account, while maintaining the corporate identity.
In the process of work you should conduct a special research of activity which deals with analytics. Instagram offers a special service meant for monitoring of the whole statistical data – InstagramAnalytics.
In order to be up to date, it in necessary to read the Instagram blog, where you will find a lot of useful tips.
As you see, this application may be very useful if you use it accurately and wisely. It is one of the cheapest ways to market your business and to let people look closer to it. By means of following all these tips, your account on Instagram will be successful and popular.
About the author: Melisa is a very creative author, who is fond of travelling, reading and constantly inventing something new and extraordinary. She reflects her knowledge in writing and loves this activity very much. By the way, she works for https://classyessaywriter.com/.