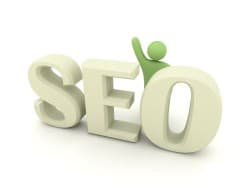 Creating a blog is one way to show the inquiring public what you know about any given subject. Some of what you'll blog about is factual and contains scientifically proven data. Many blogs are more opinion based and reflect the personal preferences of the expert in the given subject.
The level of credibility and interest for readers goes up considerably with the use of photos attached to the blog. Reading written information and cementing the ideas presented with the use of visuals achieved through photos and illustrations enhance the retention of the information.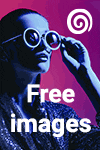 It has also been proven time and time again that "a search engine result that includes a visual image of what the searcher is looking for is more likely to get a hit than one that has simply text, no matter how relevant." Adding photos or other illustrations to your blog posts will help you to achieve the end goal – drawing attention to your web site.
The WordPress plugin, SEO Friendly Images, will help you to get images loaded into your blog with the right title and ALT. The ALT is the entry that describes your photo or illustration and the title is what viewers will see if they roll a mouse over the image.
Using the SEO Friendly Image plugin you'll have your specified title and alt added automatically to your images. You'll enter the text that you want to use including tags. You can check a box that allows it to over ride the WordPress default, which is what SEO Friendly Images recommends.
Images are the rule rather than the exception today, so if your blog posts lack photos consider adding them. You don't have to take the photos yourself if you are not set up to do so. There are numerous stock photo websites that have just about any kind of picture you'd like to use to illustrate your points.
You can do a search within each site to find images that are relevant to your keyword. If you create a blog post about canister vacuum cleaners, for example, type that into the search and you'll find many to choose from that are legal for you to use free.
Flickr is just one of many sites that offer the use of photos for free. You might want to use others that are offered at a nominal price, depending on your budget. The thousands of free stock photos that you'll find should suffice.
Here are some photo sites we suggest that have hundreds of thousands of images to choose from.
Free Photo Sites
Dreamstime | Morguefile.com | Getfreeimage.com | Photorack.net
Premium Image Sites
Happy Photo Hunting!