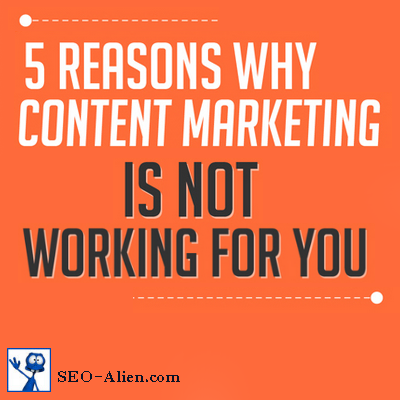 Far to many entrepreneurs and marketers fail to deliver successful marketing campaigns. In fact, according to Content Marketing Institute's 2014 content marketing trends, only 9% of B2B marketers consider their content marketing strategy to be "Very Effective"
Content marketing is without question one of the strongest online marketing strategies. However, when poorly executed, you could be wondering if it really is as effective as everyone claims.
Below are 5 common content marketing mistakes that perhaps could be hindering your online content marketing efforts. You could be playing the content marketing game, but one of these 5 common content marketing mistakes may be limiting your content marketing effectiveness.


Embedded from Coucou Marketing