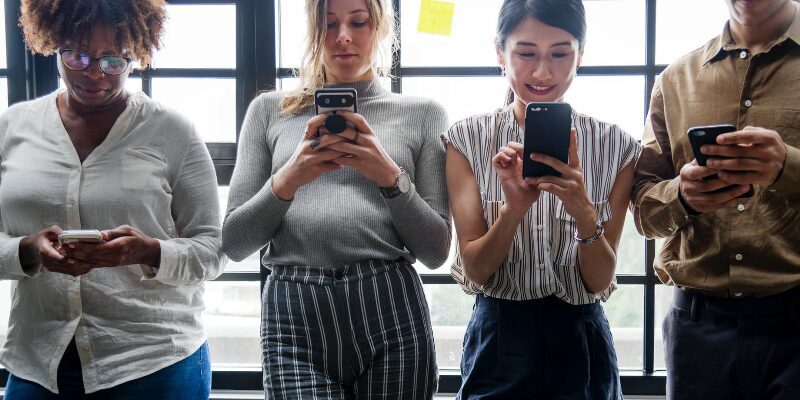 The holiday season is a time of joy, as well as a time for spending. A lot of shoppers are willing to spend a lot. So, make sure that your business is visible to them. Shoppers will be spontaneous and might spend on what they see first.
Facebook is one of the most viewed sites in the world. There are billions of people on Facebook, so all target markets are here. Take advantage of this free site to market your business. Here are five Facebook marketing tips and tricks that will get you massive engagement this holiday season.
1) Create excellent visual content
Facebook is a social media platform that is great for visual content. Most people here look at pictures and watch videos. So, you should create excellent visual content for your target audience.  These content can be pictures, GIFs, or video clips. You can try to relate your business with the holidays. For example, you are a bakery owner. You can post a picture of your pastries along with a caption that is holiday-themed. You can also say that your baked goods are great for gifts.
2) Get personal
The holiday season is a very private holiday. It is a time for celebrating love with family and friends. Your page could also get a little personal. Show the faces behind your brand. You can create a video talking about the lives of your employees like where they grew up or studied. This can form a bond between you and your customers. People also like sharing personal or touching videos. This can make your post viral.
For example, you are part of social marketing by JSMM-VBM, you can show your customers who are the people who work in the company. They can talk about their stay in the company or whatever about them. The customers will feel the personal touch of your campaign. So, they will trust you more and will be recurring customers. Also, they will always visit your page. Therefore, you will have more engagements in your posts.
3) Christmas giveaways
People like getting gifts during the holidays, well any other day too. You can create a page contest. Contests can have a very high engagement rate. People want to join any contest that is free to join. You can make the rules just to like and share the post so that people can enter the giveaway. This will create a lot of engagements because people just love free things. You should also make sure that your content is holiday-themed. The caption should be about having fun or eating out during the holidays. Your prizes could also be related to the holidays. You can give away free trips to tourist attractions or a free family meal at a restaurant.
4) Share your company's milestones or achievements
You can celebrate with your viewers as you reach milestones. Make a post about your achievement or milestone. Let the viewers feel that they were essential to reach that milestone. With this, customers will think that they are part of the company's success.
5) Increase marketing budget
This is a crucial time for businesses. People are more open to spending a lot of cash than usual to make themselves or their families happy. So, make sure that you have enough money to spend on Facebook advertisements and post boosting. It is vital to increase your followers and engagements to attract more potential customers.
Summary
These are just a few tips to try to have more engagements during the holiday season. Try to learn and observe what can make your business boom during the holidays. Always work hard to be always visible online. People are attracted to what they see. So, be the business that they will always see online.