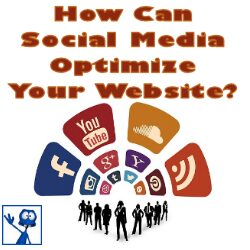 There is no doubt about the influence of social media on search engine optimization. Social media sites like, Twitter, Facebook, Instagram, and Google+ have an impact on the ranking of a site and its promotion. However, there is also a similarity between the two.
Both social media and SEO have the same aim. They both want to drive traffic to your business, generating leads and thus, profits. In this article, we are going to take a look at how social media can help in promoting a business.
Content Dissemination Helps in SEO
In spite of the fact that search engines make sure that social media does not affect the ranking of a site, yet as a business owner, you can always make use of social media to increase the visibility of your site. Social media sites like Instagram help you to reach out to a wider audience base than your website can.
Social media sites assist in increasing the visibility of your business among a larger audience base. Like, share and follow options allow your audiences to know about your products or services. The more the number of likes, the better are your chances of increasing your presence among your target audience. With a continuing audience base, you can be rest assured of the longer life of your content.
When content links are embedded in social media, it enhances the pace at which content is indexed and results in driving traffic to your website. When you are present on social media, you will naturally have a wide recognition.
Specialists from both SEO and social media can help you to achieve the visibility you want for your site. By making a thorough study of the response of the viewers, an SEO and SMO specialist can decide how to modify the content in order to cater to the needs of the readers.
The impact of this collaboration of experts from both the fields will make your content stand out and attract your readers, making your business become a successful one. This way, your content can not only get a lot of audiences, but also generates Instagram likes.
SMO Can Fetch Domain Authority
Certain recent studies have proved that social media and the response of your audience to your shares and posts can have an impact on the authority of your site on a particular subject. This happens because traffic flows from your social media account to your website. When this happens, search engines can decipher that there must be something promising better solutions to your audiences than what your competitors do. This also proves that your site has a lot of authority over its competitors.
Repeated flow of traffic from social media sites to your site makes search engines like Google consider that as brand recognition and increase your ranking on SERPs.
Social Media Can Fetch Backlinks
If your Instagram bio consists of links, it means that every time you share it or anyone shares it, bloggers and reporters can use it in their articles. By including sharing buttons, you can easily promote link building through social media.
Another great way to increase traffic through link building is by tagging the people you mention in the post. It not only gives them credit, but also encourages them to share the post. Tagging people also helps in getting your branded keywords reaching out to the wider world.
Conclusion
Social media and SEO are like partners. When utilized properly, SMO can help SEO in many ways and give your site traffic as well as authority. With the information shared above, you can leverage social media to get a higher percentage of visitors on your site.
Author Bio – Peter Stroke is a social media expert helping business owners understand the importance of Instagram likes to enhance the visibility of their businesses.