Facebook Pages vs. Facebook Profiles
Many people don't realize it is perfectly possible to create a Facebook Page for your business without having a Personal Profile.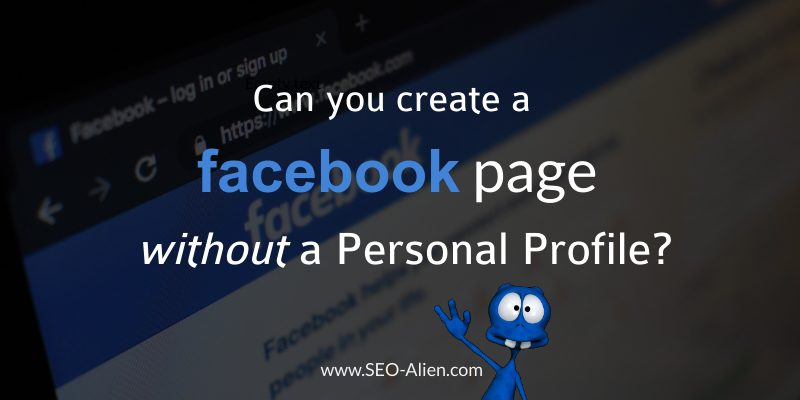 A lot of business owners are not interested in having a Facebook Personal Profile but do like to have their business represented on Facebook. By using a Business Account you can make this happen!
This article was originally posted May 27, 2011, but now (Aug 2nd, 2015) things have changed.
Facebook no longer allows a business page without a personal profile page, however. you can still keep your identity private.
Your personal profile is not explicitly linked (ie. obvious to others) to your Facebook Page unless you choose to in the 'Featured Page Owners' in' settings, so it's not a problem, but to attain the same you can follow these steps:
Sign up with Facebook* Facebook will create a personal profile of yours as default.
Convert your personal profile to business page
Now, you have a business page without a personal profile associated.
We have kept the original article from 2011below.
What is the Difference Between a Personal Profile and a Business Account?
You may create a Business Account if you don't already have a standard Facebook account, a Personal Profile. To get started, you will need to create a Facebook Page (or Facebook Ad) first. A Business Account is meant for individuals who only want to use Facebook to administer Pages and ad campaigns. For this reason, Business Accounts do not have the same functionality by far as Personal Profiles.
Business accounts have limited access to information on Facebook. With a business account you can view all the Pages and Facebook Ads that you created, however, you won't be able to view any of the Personal Profiles of users on Facebook or other content on Facebook that does not exist on the Pages you run. The Business Account cannot be found in search and cannot send or receive friend requests.
Keep in mind if you set-up a Business Account you will not be allowed to set-up a Personal Profile too. All you can do with a Business Account is create a Page for your business and/or create paid advertisements on Facebook and that's about it! However, you can "upgrade" your Business Account to a Personal Profile later on, if you wish.
A regular account enables you to maintain a Personal Profile, interact with friends, create and/or join groups, create and manage a Page for your Business, "Like" other Pages AND purchase advertising. A Personal Profile is more flexible which is why, even if you do not want to interact with Friends, you are actually better off with one. You can always limit social interactions on your Personal Profile through the security settings. Nobody forces you to use your Personal Profile as a social medium.
As the administrator of a Page, you have the choice to "reveal" yourself as the admin. People who "Liked" your Page(s) will not know you are connected to the Page unless you choose to show the Page owners. Any actions that you take as a Page admin on your Page will show the Page's name as the actor and not your personal name.
IMPORTANT Please Read Before Creating a Business Page Without a Personal Profile:
If you have a business account but would like to upgrade it to a personal account, click "Create Your Profile" at the top of your business page. From there, Facebook will walk you through providing additional personal information and will create a personal profile that some other users can find, depending on your privacy settings. You will still be able to manage your Ads and Pages by clicking "Applications" in the left column menu and selecting "Ads and Pages." Your personal name will not be publicly linked to them. Once you create a personal profile, you can't change it back to a business account.
Facebook business accounts exist so that people can administer Facebook Pages and campaigns without a personal profile. Business account users cannot view other users' profiles or pages; they only have access to their own Pages and Ads. These accounts are also not viewable to other users. Personal account users, conversely, have the well-known Facebook capabilities such as creating and sharing a profile, having friends and viewing other profiles and Facebook Pages
Be Cautious of Facebook Account Policies:
When you create a Personal Profile, it is supposed to be in your real name (first and last name). Facebook will delete or deactivate accounts without warning if they are in violation of their policy. If you already have a Personal Profile Facebook does not allow you to create a Business Account as well and if then find out they might close both your Personal Profile and your Business Account without prior warning.
What is right for you? A Personal Profile or a Page (Business Page)?
For a Page (Business Page), go to https://www.facebook.com/pages/create to create your Facebook Business Account and set up your first Page for your business. If you prefer a Personal Profile, go to https://www.facebook.com and walk through the set up steps to create your account.
Happy Facebook'n!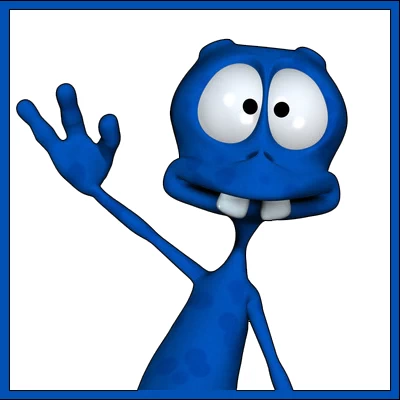 About the Author:
The SEO-Alien is a project started in 2009 regarding all things online marketing. The site started out more of a diary of predictions, suggestions and references to things I frequently used for online marketing... before social media marketing was even an option.
I hope you find the information and tools presented here useful and something worth sharing with others.
If there is anything else about online marketing or any online advertising strategy you think would be helpful, please let me know.
---