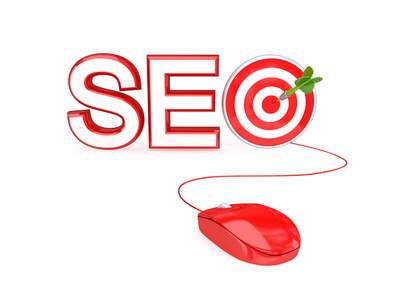 There are some things that should be done to achieve a good level of SEO for your pages. Make sure that your chosen SEO manager has a good grasp of basic knowledge.
After you appoint someone as your SEO company guru, be sure to give them these tips to use if they don't know them already. These are the basic tricks of the trade that those in the know use regularly when they plan and implement their SEO marketing strategies.
Page Title
Your Page Title may be one of the most important factors for SEO success. It must be relative to your article, but also contain good keywords and/or keyphrases that are also 'sprinkled' throughout your article.
First, change the default settings in Worpdress to make SEO friendly URLS. You can do this by simply going to SETTINGS -> PERMALINKS from your control panel and change the Permalink Settings to a Custom Structure like /%category%/%postname%/
Here are two great plugins to help enhance your Page Title and overall SEO success:
All in One SEO Pack: All in One SEO Pack Pro is the most powerful tool for managing your SEO. Packed full of features and easy to use, providing you with a simple way to improve your search ranking!
SEO Slugs: Removes common words like 'a', 'the', 'in' from your titles post slugs to improve SEO.
Now name your pages wisely to reflect the best chance of noticeable recognition. WordPress is very good at this and that's what makes them the best SEO site for users. Like a book title, the name of your page reflects what you are marketing.
Complete your Tag, Title and Alt Tags
Use tags and labels for titles, meta, and HTML. Just like labeling your file folders to keep them organized and findable in an instant, tagging and labeling your SEO components has the same effect. It's the only way to keep it all easy to find. The title tag in HTML code is how the search engine knows what to place in your description.
Though you may have 6 pages of content for one subject, don't label them all the same. Use a different title for every page that is relevant to the content of that page. The same applies to the H1 label. Meta labels using keywords and descriptions aren't as popular these days with some of the bigger search engines, as they were subject to abuse through irrelevancy.
Keyword Density for SEO
The search engines are doing their best to avoid promoting pages that are really not relevant to the viewers search. You can still use your keywords in meta labels but don't rely on them exclusively. Instead, use them as part of the total labeling strategy.
The density of your keywords is more important than ever. That's not to say you should saturate your pages with keywords, as this will get your page pushed to the end of the line. Keep the density at between 2 and 4% for best results and make sure they sound natural.
Unique, Relative Information
The information you load your website with should be authentic and of the best possible quality. Stuffing your site with loads of poorly written content is a good way to turn off your viewers, who were interested enough to visit your page.
The Search Engines as well as your viewers expect to find valid and unique articles with information they can really use. Attract people to your website with good SEO, and then keep them there with good content. Provide readers with a wealth of good information and you may find your pages bookmarked for users to return to over and over.
SEO is not rocket science, it is simply doing the right things right consistently.